[In the later days of the Civil War, life was very difficult in Alabama for the average citizens as this story indicates.]
WARNING! This STORY contains graphic language and should not be read by those who are offended by explicit statements from the author of this document. It has been transcribed here in its original wording to ensure accuracy. Thank you for your patience in taking the time to read this warning!
VIOLENCE AND CONFEDERATE RECRUITING EFFORTS:
SHELBY COUNTY, ALABAMA, 1863-1865
by Alan J. Pitts
"Colonel West would soon be home. A 'faithful & energetic" officer of the 2nd Alabama Cavalry Regiment, John P. West had risen from captain to lieutenant colonel during his two year career. West was forty-seven years old, in uniform despite being two years over the maximum age established for compulsory military service. Nothing but conscience and a strong sense of duty had kept him in the saddle these past twenty-five months.
West's immediate superior endorsed his resignation with regret, but the young West Pointer at the next level of command valued leadership skills above patriotism. Without any reflection on Colonel West's 'zeal or good intentions,' he wrote, the man simply was not a first-class field officer.
Family situation in Shelby County
"Dated March 11, 1864, Colonel West's resignation cited his family's situation in Shelby County, Alabama. 'Domestic affairs,' he wrote, 'require my personal attention at home.' Management of a modest farm near Montevallo had been left to his wife, Mariah, three slaves and two adolescent sons.
The older boy had joined his father's command immediately after his eighteenth birthday. Three weeks ago he had been killed in action, and a new law calling seventeen-year olds into military service would soon take the younger son away from home. West's other children were girls, and the family urgently needed his aid and protection.
Shelby County, Alabama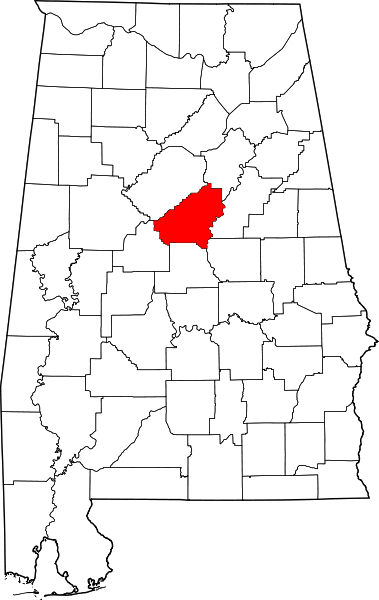 Two classes of reserves established
"In fact, legislation approved on February 17, 1864, bid men of West's age to enroll as well. Seeking to augment dwindling manpower resources, the Confederate Congress established two classes of reserves, one of seventeen-year-olds and the other of males between the ages of forty-five and fifty.
The Junior and Senior Reserves, as they were called, would serve within the confines of their home state. The bay forts guarding Mobile had fallen during August, and reserves from Shelby County went to the Alabama coast. However, John P. West did not report with the other seniors. As he had written in March, 'domestic affairs' required his 'personal attention at home.'
Forty-one hundred residents suffered for lack of food
"By 1864, conditions spawned by the war made life in the Alabama highlands increasingly harsh. The probate judge of Shelby County reported over forty-one hundred residents suffering for lack of food, while armed ruffians roamed the countryside, plundering helpless families.
On September 9, 1864, West advised Governor Thomas H. Watts that seventy-five to one hundred and twenty deserters were gathering along the county's southern boundary. 'Daily becoming more lawless and defiant,' these marauders enjoyed the support of the local populace. 'What,' asked West, 'shall be done?'
Gov. Thomas H. Watts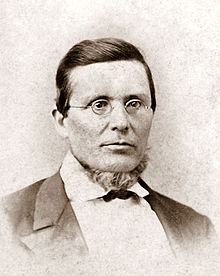 "When his letter went unanswered, influential citizens addressed another petition to Montgomery on September 21, 1864. Livestock had been carried off, gins destroyed and loyal families abused. Could the state not check these 'organized bands of Tories & outlaws' who boldly committed 'outrages upon the defenceless (sic) people of Shelby Co.'
Governor's office received distressing reports
"The governor's office received distressing reports such as these almost daily. As the Confederacy became mired in defeat, the hill country had become a battleground in a different kind of war, one that pitted neighbors and even relatives against one another.
The issue in this conflict was not slavery or secession, but how one responded to Confederate military law. Neutrality was difficult for indigent Southerners; even more so since extension to the age limits. Simply put, those in violation of the law became criminals and were treated as such by the Confederate government and its supporters.
Conscript Bureau authorized to sweep up deserters
"During 1863, the Conscript Bureau authorized a number of cavalry companies in Alabama to sweep up deserters and expedite the flow of recruits to the army. However, by the spring of 1864, most of these units had been ordered to the front. Thus, recruiting officers assigned to each county, normally captains and lieutenants disabled by wounds or disease, could not compel reluctant individuals to enroll for lack of armed force. We can easily imagine their predicament.
The Confederacy desperately needed able-bodied, white men in the army, but absence of adequate police power at home made enforcement of its military statutes or even the protection of its citizenry virtually impossible. "The failure of Confederate resources obliged Governor Watts to rely on local initiative for local defense.
Antiquated muskets at home
Home guard companies received antiquated muskets from public armories but little else. As state troops, they were guided by state regulations and restricted to service within their home county for a limited time, usually six months. However, the power vacuum at the local level afforded great latitude to home guard captains in the exercise of their duties. They might assist post commanders and enrolling officers or not, as they saw fit. They could administer summary justice to those accused of desertion, who were without recourse to civil authority.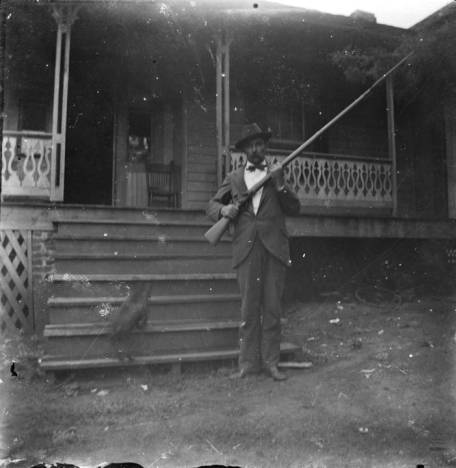 In some districts even Confederate soldiers on leave with proper passes were not secure from vigilantes. The militia, once used to patrol slave quarters and apprehend runaways, was now employed to arrest and punish fugitive whites.
Eighty-five enrolled for local defense
"On August 22, 1864, eighty-five Shelby County citizens enrolled at Montevallo for local defense service. Thirty fit the traditional 'cradle and the grave' home guard profile, being under seventeen or over fifty years of age. However, a majority were middle-aged men, including twenty civil officers, a dozen industrial employees, and twenty-three exempt from military duty for other reasons.
Among the latter, John P. West, late of the 2nd Alabama Cavalry, required official sanction to lead the home guard. Lauding West as 'loyal, energetic, and determined,' civic leaders urged Governor Watts to secure his release from the reserves, insisting that the former colonel knew how to deal with insurgents. Patriotism and zeal weighed heavily here. Based on West's 'character & feelings,' they believed he would be 'of more effective service than any other man.'
Lower Yellow Leaf was where deserters stayed
"Lower Yellow Leaf, a poor district approximating the northern half of present-day Chilton County, had become a favorite haunt of deserters. Slaveholders were rare in this rough hill country. In 1860, only two voters from Lower Yellow Leaf supported secessionists.
Many soldiers recruited from this region had surrendered in 1863 at Vicksburg, Mississippi, and some interpreted their paroles as a release from further military service. Broken only by shallow creeks and small isolated farms, the wooded hills of Lower Yellow Leaf made an ideal refuge for anyone wishing to avoid enrolling officers. By the summer of 1864, deserters here had increased in number and may have included men from other states.
West's militiamen were to protect the families on west bank of Coosa River
Major William T. Walthall, post commander at Talladega, sent a squad to quell the disturbances in southern Shelby County, but his second-rate troops were easily discouraged and returned to camp without success. "Sorely lacking in military skills, West's militiamen were better motivated. As one member recalled, they were to protect families on the west bank of the Coosa River  from a gang of robbers.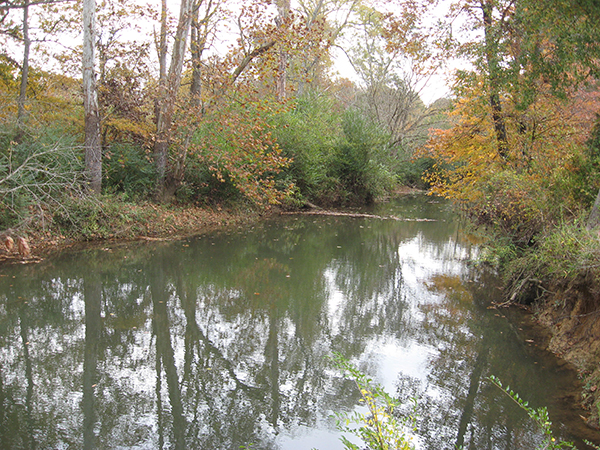 Women and children there had been mistreated by thieves who stole 'what little their husbands at the 'front' had left for them to live on.' By late September, supporters reported West's command to be 'actively engaged' in Shelby County, 'arresting Tories & breaking up their bands,' but not without mishap. West apparently attempted a night raid with his raw militia, despite the well-known perils of such an endeavor. Eager to have a shot at the enemy, members of the 'citizens crowd' fired into one another in the dark, wounding Joseph Squire, manager of the Montevallo Coal Company.
Those who supported fugitives arrested
"Perhaps experiences like this convinced West to use other means of assailing 'tories.' Acting under orders of Captain Alexander C. Lemmon, post commander at Montevallo, militiamen began arresting those who supported fugitives. John Thames, a sixty-five-year old resident of Lower Yellow Leaf, was incarcerated just before the end of September, accused of 'feeding, harboring or aiding deserting soldiers.'
Captain Lemmon rejected a writ of habeas corpus issued by the probate judge of Shelby County. 'Friends of Thames are apprehensive that he is not safe,' wrote Judge Napoleon B. Madris, suspecting that he might be 'cruelly punished or probably hung' by a mob or the home guard.
Many men simply disappeared
"These fears were not unfounded. Released after posting a $1600 bond on October 7, 1864, John Thames was arrested again a few weeks later. As an armed squad escorted him away from home, tradition relates that Mrs. Thames attempted to pass a tobacco pouch to her husband, knowing he would want it in prison. A soldier rebuffed her. 'Lady,' the man said, 'where he's going, he won't be needing that.' She never saw Mr. Thames alive again.
"At least nine other residents of Lower Yellow Leaf disappeared in similar fashion. Some accounts describe rude executions in lonely spots. Relatives of Johnathan Huckabee, pastor of Rocky Mount Church, had to inquire in Montevallo about the location of his body.
Armed men simply burned one deserter's home down around him. Someone shot Thames Lowery, a teenager who failed to enroll in the Junior Reserves, as he drank buttermilk at the family spring. Just before Christmas, Martha Cobb married Jackson Langston, a young man who lived on the site of present-day Jemison. On February 6, 1865, vigilantes abducted her husband and her father-in-law and hung both from the same tree. Four days later they returned to murder her father, Charles B. Cobb.
West was not held accountable
"Strangely enough, people in this area never held John P. West responsible for these deaths. The blame rested elsewhere.
Tradition describes a shadowy figure known only as Blackwell, leader of a 'rough, ignorant and heartless' crew who operated in 'outlaw fashion' from Montevallo. The 'Blackwell crowd' claimed to have orders to arrest deserters and Union sympathizers, but never returned anyone to the Confederate army. Attacking isolated farms, they tormented women and children, took whatever they wanted and may have mutilated the bodies of some victims.
Blackwell came from Tennessee
"The notorious Blackwell had come to Alabama from Shelbyville, Tennessee. Styling himself 'Major,' Robert B. Blackwell was a former constable with no connection to the Confederate army. He had fought his own war against Federal troops in central Tennessee and made a bloody reputation for himself as a guerilla captain.
On September 28, 1864, Blackwell murdered eight Union prisoners near Fayetteville, and avoided pursuit by taking refuge south of the Tennessee River. There he and his companions shot a Confederate officer who attempted to enlist them. Records indicate that Blackwell may have arrived in Montevallo during October, just weeks before the first killings.
"How and why this murderous Tennessee guerilla became involved in West's campaign against Confederate deserters remains a mystery. Certainly Blackwell had no knowledge of Shelby County and needed a guide to operate effectively in the backwoods. That may explain the only apparent link between the 'Blackwell crowd' and West's home guard, a retired Confederate officer named James Cobb. "
Resentment against Cobb existed long before the war
A fifty-one year old pioneer of Lower Yellow Leaf, Cobb recruited a company there for the 31st Alabama Infantry Regiment. For a short time he served as captain of his company. Citing poor health, he resigned his commission and went home, an action some thought to be unfair and even deceitful. 'He has told us a damned lie to get us out here,' wrote one private from the mountains of east Tennessee, 'and left us…to shift the best we can.'
"Resentment of James Cobb and his family existed long before the war. Elsewhere he may have been an ordinary slaveholder of modest means, owning only five bondsmen and living in a plain dogtrot home. However, the yeoman of Lower Yellow Leaf regarded Cobb as a wealthy planter. He seems to have been a diligent, God-fearing Presbyterian whose habits contrasted sharply with those of his more indolent and less devout neighbors.
Cobb's daughters–educated, well-dressed and rather assertive young women–shared his strong character, which clearly antagonized people in Lower Yellow Leaf. Elizabeth Cobb Shelby, the ancestor of Senator Richard Shelby, even held a mortgage on the land of a nearby farmer. Rough farm hands retaliated by making vulgar jokes about their stylish apparel. 'We know where it is,' called one of the Thames boys, referring to a V-shaped bodice worn by Elizabeth Cobb, 'you don't have to point to it.'
"If only two of one hundred and three votes from Lower Yellow Leaf went to secessionists in 1860, James Cobb probably cast one of them. Outraged that he had coaxed them into the army and then gone home, soldiers from his district insisted that family members have nothing to do with him. As the sole representative of his district in West's home guard, a district in full sympathy with the deserters, we may well imagine local animosity for James Cobb. It did not help that each victim had been a neighbor or relative. Cobb's isolation was now complete. Nocturnal raiders took his livestock, burned his gin and shot into his bedroom.
West requests an extension of tour
"On March 4, 1865, West wrote Governor Watts to request extension of his six-month tour of duty. 'We have in the last three weeks got in from the woods over 100 deserters,' he reported. Many still remained in hiding, and the bulk of his company would reenlist. But time had run out on him. Wilson's raid destroyed the last vestiges of Confederate authority in central Alabama, and West's campaign against deserters in Shelby County came to an abrupt halt.
"On the evening of June 3, 1865, three men rode up to the gate of James Cobb's home. He had just returned from the hospital at Shelby Springs with a wounded nephew from Arkansas. Identifying themselves as ex-Confederates on their way home to Mississippi, the strangers requested shelter, which Cobb was pleased to grant.
Tombstone of James Cobb  murdered by Confederate Deserters- (by Martha C. Mordecai at Bibb County AlGenWeb)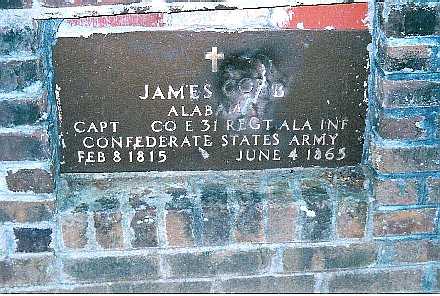 They refused his offer of food, but accepted a pitcher of buttermilk. "Once the pitcher was empty, one of the men smashed it on the floor. The sound signaled others outside to rush in, disarm Cobb and strip the house of valuables. They wrecked furniture, broke dishes, shattered mirrors, and burned his papers.
That done, they dragged the old secessionist out into the night, threatening to shoot anyone who followed. The next morning Cobb's daughters found their father's body some distance from the house, hanging from a green apple tree. They later heard that Robert R. Rushing, a planter from nearby Sawyer's Cove, had also been abducted and hung during the night.
Masked men came from north Alabama
"On June 6th, Colonel Morgan H. Chrysler of the 2nd New York Cavalry relayed news of the incident from his post at Talledaga. Chrysler reported that the masked men who killed both Cobb and 'Fox' Rushing, as he was known, came from north Alabama and had taken four thousand dollars in gold from the Cobb home.
Both victims had been arresting deserters, and Federal authorities believed that poor whites were avenging themselves against slaveholders who had forced them into the Confederate army. Colonel Chrysler already had troopers in pursuit. "If they do not disperse and take refuge in the mountains,' he concluded, 'they cannot escape.'
The New Yorker had not reckoned with the wiles of Southern deserters, for we have no record that Union soldiers ever captured any of this party.
No one was ever put on trial
"No one ever went to trial on charges arising from these matters, and people on both sides of the quarrel never quite felt vindicated. As years passed, descendants fashioned their own versions of events; leaving out some things, elaborating on others. Known in the area under the general heading of 'the killings,' this oral tradition has preserved bitterness and resentment generated during the Civil War to the present day.
Older residents prefer not to discuss these stories in public, as they can and do have an adverse influence on social relations. For instance, descendants of the Lowery family repeat the admonitions of their forefathers to have nothing to do with 'those black Cobbs.' Almost in a century after Appomattox, members of the Cobb and Thames families who encountered one another in Texas refused to exchange normal social courtesies.
Men like Colonel West felt justified in arresting deserters
"Violence was an unfortunate byproduct of Confederate efforts to enroll every white man who could shoulder a musket. Men like Colonel West felt completely justified in arresting deserters and their supporters.
Patriots in the American Revolution had struggled with Tories as well as King George's men, and West followed time-honored practices by suppressing disloyalty in Shelby County. Victims were labeled Unionists, Tories, Lincolnites, home-made Yankees, or simply outlaws. As such, they did not deserve the usual treatment accorded to enemies taken prisoner on the field of battle, and could be shot or hung if captured.
No one cared to chronicle these sad tales
"No one really cared to chronicle these sad tales of anarchy and domestic violence. Grieving families must have been hard pressed to explain the loss of loved ones in these bloody events. Dying so far from famed battlefields, their story did not fit within the accepted framework of the Civil War. It had nothing to do with battles and leaders, or the prevailing themes of slavery and state's rights.
"In fact, broader issues emerge. The tragedy of Lower Yellow Leaf embraces envy, violence and retribution, the zeal and patriotism of West's home guard in conflict with individual conscience of the deserters, and the opportunity war offers men like Blackwell who revel in bloodshed. It involves the way people deal with sorrow and misfortune. Some choose to be guided by malice and hatred, while others who witness the indignity of violent death simply go about life.
After living through this, she could weather just about anything
After burying her husband, her father and her father-in-law, Martha Langston dried her eyes and reflected on the experience. Trouble would not kill her. Having lived through this, she could weather just about anything.
"Every year descendants of Captain James Cobb gather at his homestead near Jemison, Alabama, on the third day of June, the date of his death. They renew old acquaintances, read inscriptions in the family cemetery and recall the dark days of 1865. They remember the perseverance and courage displayed by the Cobb women after the loss of their father and their home. The dogtrot house that James Cobb built is gone, but the site had been memorialized as Cobb Confederate Cemetery. The old secessionist would have liked that."[Master800.FTW]
Some stories include:
The true story of the first Mardi Gras in America and where it took place
The Mississippi Bubble Burst – how it affected the settlers
Did you know that many people devoted to the Crown settled in Alabama –
Sophia McGillivray- what she did when she was nine months pregnant
Alabama had its first Interstate in the early days of settlement