SOCIETY NOTES
From the Florence Times October 6, 1905 – Lauderdale County, Alabama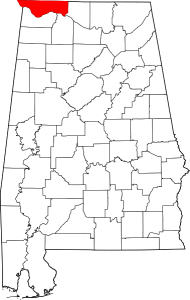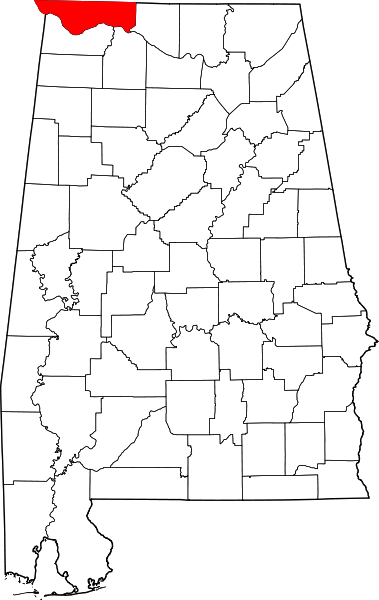 Lauderdale County, Alabama
Miss Sadie Martin of Nashville arrived in the city last Saturday on a visit of ten days to her parents, Mr. and Mrs. Jno.H. Martin.
The Literary Circle meets on next Monday night with Miss Sarah Martin for the purpose of organizing, and it is desired to have all members present: and as many of those who formerly belonged to the Circle who may desire to again become members. The prospects are favorable for a full membership and an interesting progamme for the coming session.
Mr. and Mrs. M. B. Parkinson, who have been spending the summer at Greenwood Springs, Miss., have returned to Florence. Their two daughters, Misses Ila and Annie Leigh, who have been visiting in Tennessee, have also returned home.
Miss Mary Steadman arrived in the city last week from Memphis to take charge of her recently purchased farm near the city. She will engage in the poultry business. Her agricultural operations will be as much for pleasure as for profit, and it is believed she will introduce some new methods.
After an extended visit of three months to the far western states, Mrs. A. D. Coffee, Mrs. Lily Scruggs and Miss Mina Scruggs returned last Saturday. Their visit was a most interesting one. Their friends gave them a cordial welcome upon their return.
Beginning October 1st, Mrs. J. Overton Ewin will open a French Class, at her residence. For terms and further information address her at 450 Court Street, Florence, Ala.
EARTHMAN-WEEDEN
A Murfreesboro special to the Nashville American gave announcement of the approaching marriage of Miss Jessie Earthman of that place to Mr. Jno D. Weeden, Jr. of this city. Miss Earthman is the eldest daughter of Mr. and Mrs. Ira Overton Earthman, a prominent and wealthy family of that section of the state. The bride-to-be is quite popular in the social circles of Murfreesboro, and is a charming young lady.
Mr. Weeden is a young man of sterling qualities and comes of old and prominent families of Alabama and Tennessee, and is every way worthy of the fair young girl he has won.
The wedding will occur in the Methodist Episcopal church in Murfreesboro, October the twenty-fifth, at 9 o'clock. Miss Christine Earthman, a cousin of the bride, will be maid of honor, Robt. P. Weeden of Huntsville, brother of the groom-elect, best man. Misses Louise Chestnutt, Adriene Alexander and Lillian Potter of Murfreesboro, and Miss Lutie B. Patton of Florence, bridesmaids. Groomsmen, W. H. Raymone, W. S. Barret, Henry Earthman, and A. B. Camper.
MARTIN WEDDING
Mrs. Cora Clark Scruggs held a reception Thursday evening, September 28, at her residence, 308 Tenth Avenue South, Nashville, Tennessee, complimentary to Mrs. John Walston Martin. This is the culmination of a very pretty romance. Mrs. Martin, who is well-known here and very popular as Miss Jennie Clark, accepted an invitation to visit at Florence the past summer, where she renewed an old friendship with Mr. John W. Martin, which led to their marriage on July 30th., Rev. Dr. Trump of Tuscumbia officiating. No one was told of the wedding except Mrs. Scruggs and the family of Mr. Martin. Mr. Martin will come for his bride on Thursday, and a reception will be given to the select few friends to wish them much happiness and God speed on their life journey. Mr. and Mrs. Martin, after a few days at the Maxwell, will be at home to their friends in Florence.
FRIERSON-WATTS
The following interesting item appeared in the Nashville American of October 14th…
Formal announcement has been made of the engagement and approaching marriage of Miss Amanda Warren Frierson, of this city, to Major Charles Wilder Watts, of Lexington, Va. The nuptials will be celebrated Thursday, Nov. 2, 10 8:30 o'clock, in the First Presbyterian church, in this city. Miss Frierson occupies a prominent position in Florence society, her rare intelligence and social tact making her eminently fitted for a social leader. Major Watts is a son of the late Judge Abraham Watts, of Portsmouth, Va. He occupies a chair in the department of mathematics in the Virginia Military Institute.
PHILLIPS – HUMPHREY
At the home of the bride's parents, Mr. and Mrs. J. D. Phillips, Friday at 11 a.m, Miss Ida Phillips and Mr. Clarence Humphrey were united in the bonds of wedlock by Rev. W. O. Waggoner, pastor of the First Methodist Church. The young couple will reside in Waterloo.
ALABAMA DEATHS FROM WW I 

REVIEW -It's so nice to find something that I can actually use right away in my genealogy program!