Do you live in a small town? Then you'll probably agree with the following.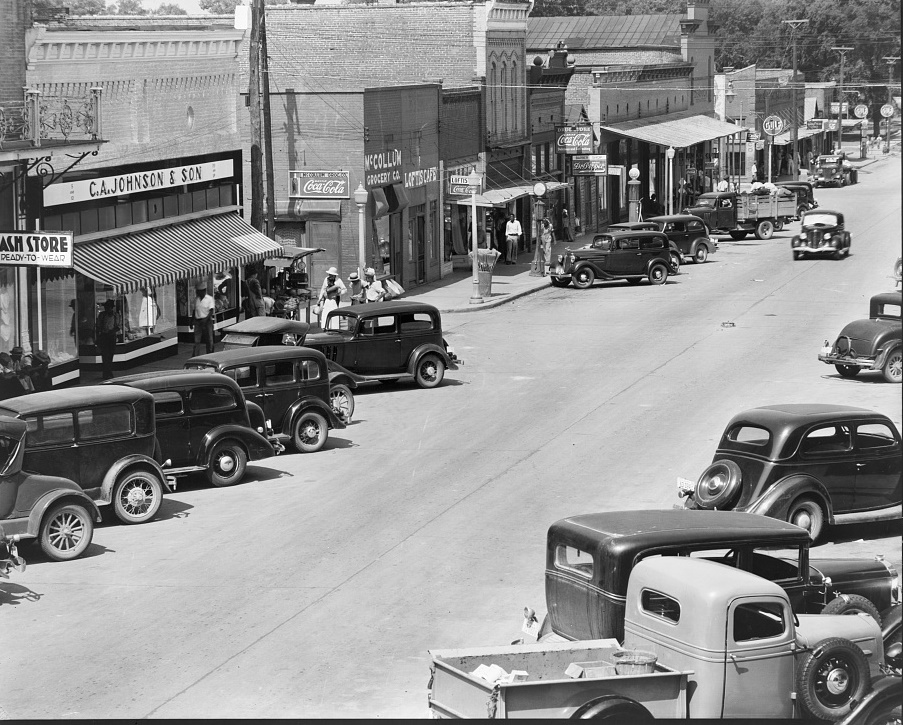 County seat of Hale County, Alabama summer 1937 by photographer Walker Evans (Library of Congress)
You live in a small town if:
You can't walk for exercise because every car that passes offers you a ride.
You dial a wrong number and talk for 15 minutes anyway.
The local paper devotes half of the front page to your wedding.
Someone asks how you feel and listens to what you say because they really want to know.
There are more people standing in front of the stores talking than there are inside shopping.
Faith and Courage: A Novel of Colonial America (Tapestry of Love) (Volume 2)Ridden with guilt over difficult decisions he made to survive, George Willson and the Dixon's embrace the Quaker faith which further creates problems for their existence in the New World.