My Childhood Part in Social Security
Carolyn Kracke Beyer
One day, when I was in the first grade in 1946, Daddy said, "If you'll learn to write cursive and not print, I'll take you with me as a witness to sign some important papers". Since he was a Notary Public I was used to seeing him watch people sign papers and then he had to sign them also and hand press the Seal of Alabama onto the paper to make the paper legal.
Both of my parents had a beautiful handwriting and I worked hard at learning cursive so I could write like them.
When Daddy thought my writing was good enough, I became a witness to signing up for Social Security in Lawrence County, Alabama.
In 1935, when Social Security came into being, people had to state their name, birthday and place of birth in the presence of a Notary in order to apply. Most did not have a birth certificate because there wasn't a need for one. Alabama started keeping up with births in 1908 and some doctors failed to do this for several years.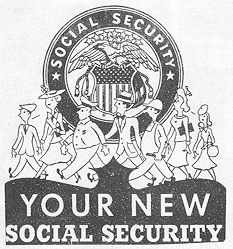 When people began to hear of Social Security and began to sign up, many did not own automobiles. They had horses or mules and wagons used for farming and they would use these to come to town from the farm on Saturday to purchase supplies.
They would send word to "Mr. Stanley" that they wanted to sign up and he and I would drive into the county to their houses to accomplish this. Today's nicely landscaped ranch houses or two story brick homes with ample extra buildings were a far cry from the homes I visited.
Most were log cabins, called "shacks" by some, where one could see daylight through the walls where "chinking" had fallen out. Some had paper stuffed between the cracks. Many had only one room but a few had two. A bed with a hand-made quilt would be on one wall with a fireplace on the other. Over the mantle in almost every home was a picture of Jesus and a Bible.
Dog Trot Cabin – Alabama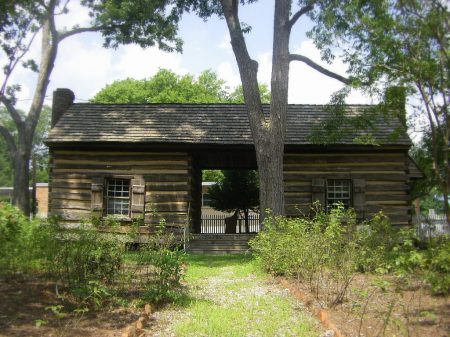 Outside every house was a "water bench" with a bucket of water, with most having a gourd for a dipper and a bar of lye soap nearby. Seeing a metal dipper was unusual.
We were offered water to drink when we drove up and since roads weren't paved at that time and cars didn't have air-conditioning, we rode with the windows down and were dusty and thirsty. We never gave a thought to drinking from a gourd others had used. In a poem once, I read "Yep, we had germs then, but we et em!"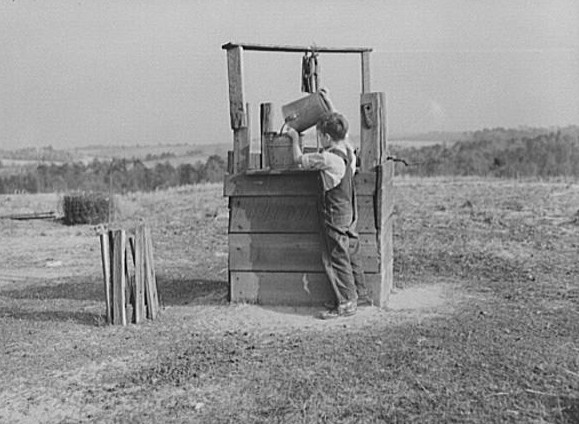 Some families might have two beds but most had pallets stacked in a corner to spread out when children or others came to visit. I remember one cabin had a wall pasted with pages from a Sears catalog – it was very colorful. Some had a "swept" dirt floor and some had wood floors with wide cracks.
I had to do household chores at home and thought it was a good idea to have cracks one could sweep dirt into and let it pile up under the house! These beds and a table and two chairs plus a few jars for glasses and a few dishes made up the inside of the home. An iron skillet and a cook pot would be near the fireplace. The bathroom was a wooden outhouse down a path out back.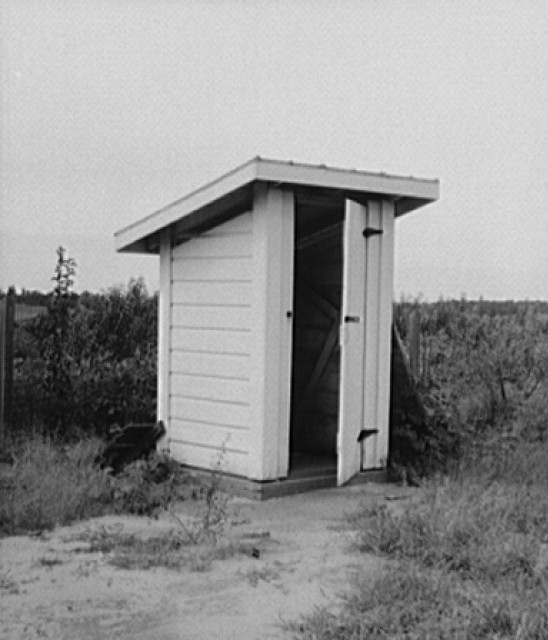 The thin and work worn women wore flowered dresses and the men wore overalls. A lot of women had long hair woven in a braid down their back. A few had the braid circled around in a coronet.
The law was that if you had your name, birthdate and birthplace written on a piece of paper and placed in a Bible, it was a "legal" birth. We took our Bible with us but almost never had to use it since so many homes had their own. The most interesting thing to me, then and now, was that many many people were not born in a state! They were born in Indian Territory!! Today when I look at old maps, I understand how this could be.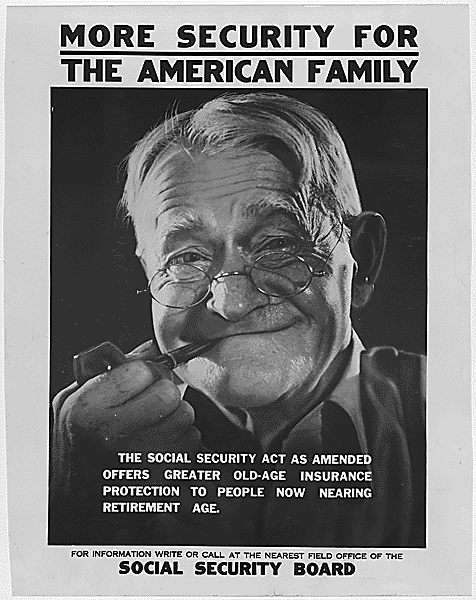 Some women didn't know their birthday and as a child, I was shocked by this, but they remembered their Momma saying that the dogwoods were blooming, so they chose April as the month and any number they liked as the date. Many people made an X on the paper Daddy gave them to sign; then he signed it and I wrote my very best cursive as a witness and then Daddy pressed the State Seal on it and the pretty raised letters popped up on the paper!
When the man asked, "What do I owe you?" Daddy would say "if you have some good watermelons this year, I could use a couple," or "a mess of peas will be fine." We ate well year round!
I loved being responsible at a young age. I love remembering those people, their homes and hope my name written in cursive helped them as they were to be among the earliest to receive Social Security.
Check out all books and novels by Donna R. Causey
"Tapestry of Love is a Historical fiction series about the ancestors of a family who originally settled on the Eastern Shore of Virginia in 1638 and migrated to Alabama in the early 1800's."