Skyline Farms was a 'New Deal' Resettlement project in Jackson County, Alabama that was initiated in 1935 to help displaced farmers. Before the projects were stopped because they seemed too much like socialism to politicians, many people were helped.
In 1937, photographer, Ben Shahn, went to Skyline Farms in Jackson County, Alabama. and took photographs of the improvements to the community. He evidently arrived in time for some fun and took photos of a square dance as well as many other buildings.
Unknown farmer and his wife at Skyline Farms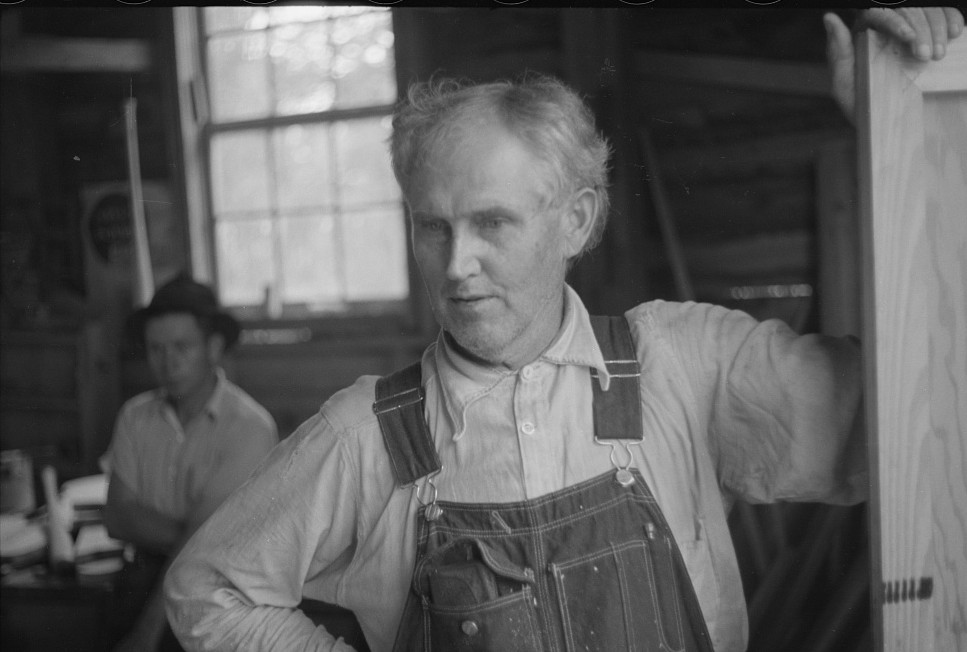 The community often planned fun activities as seen by this sign.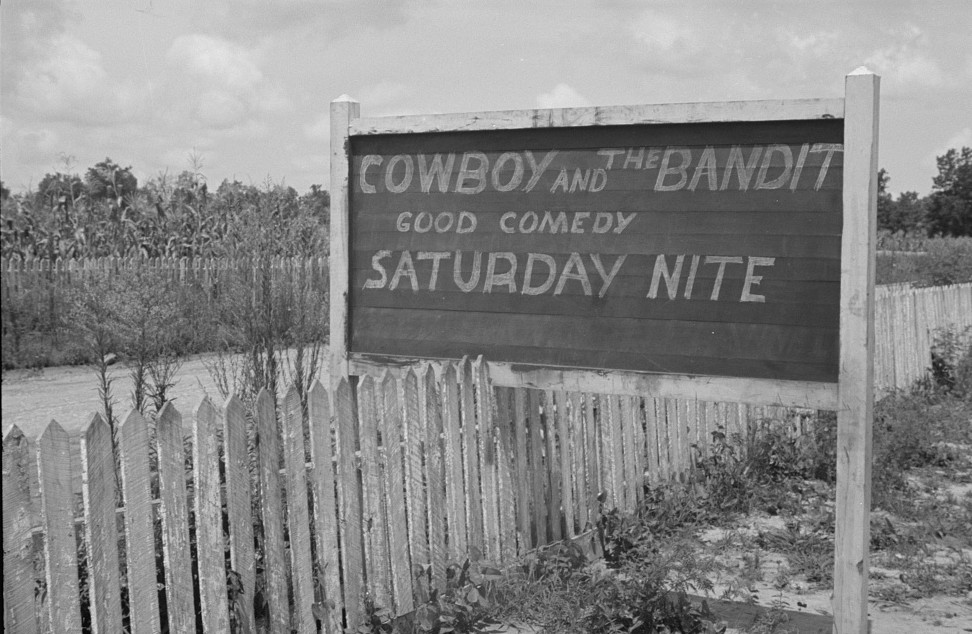 Improvements had been made in the school. Students sat in chairs instead of on benches. All these girls were wearing shoes. The school room looks more finished.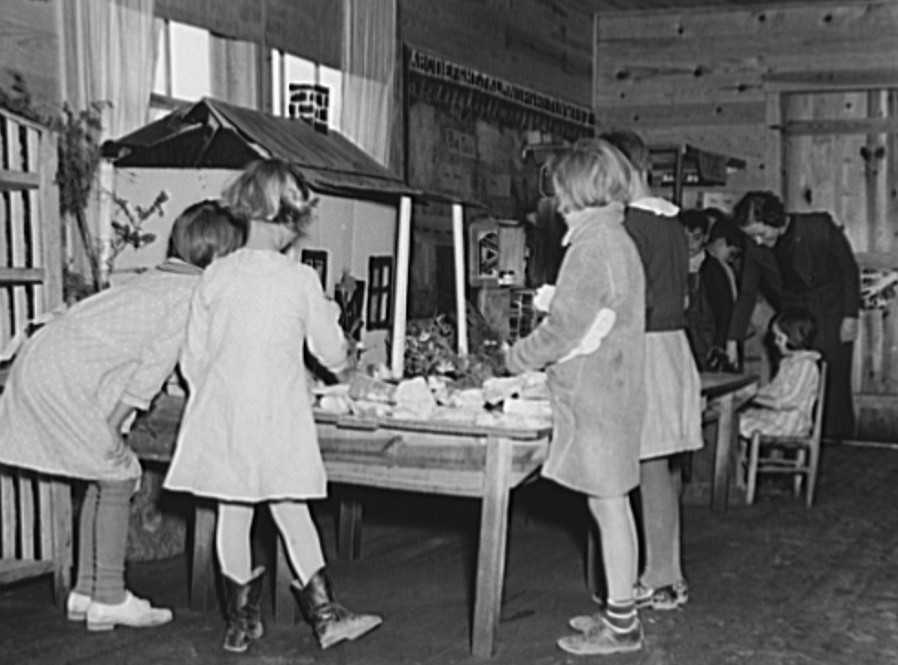 This unnamed man is showing his work. He is now self-employed as a cabinet maker.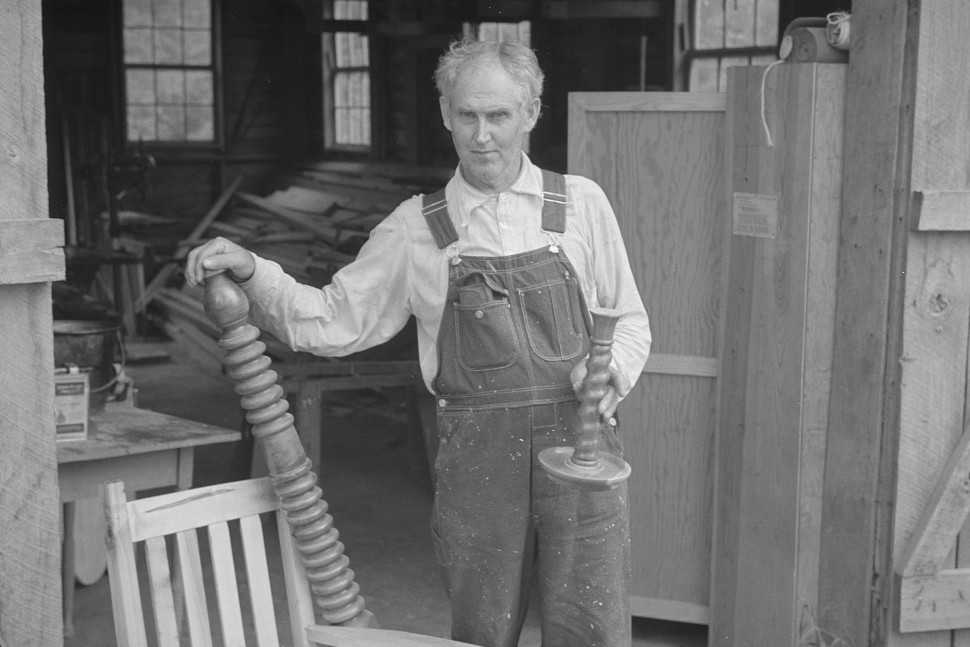 Here are stones from the stone quarry.

This is the interior of the Blacksmith Shop on Skyline Farms – very orderly.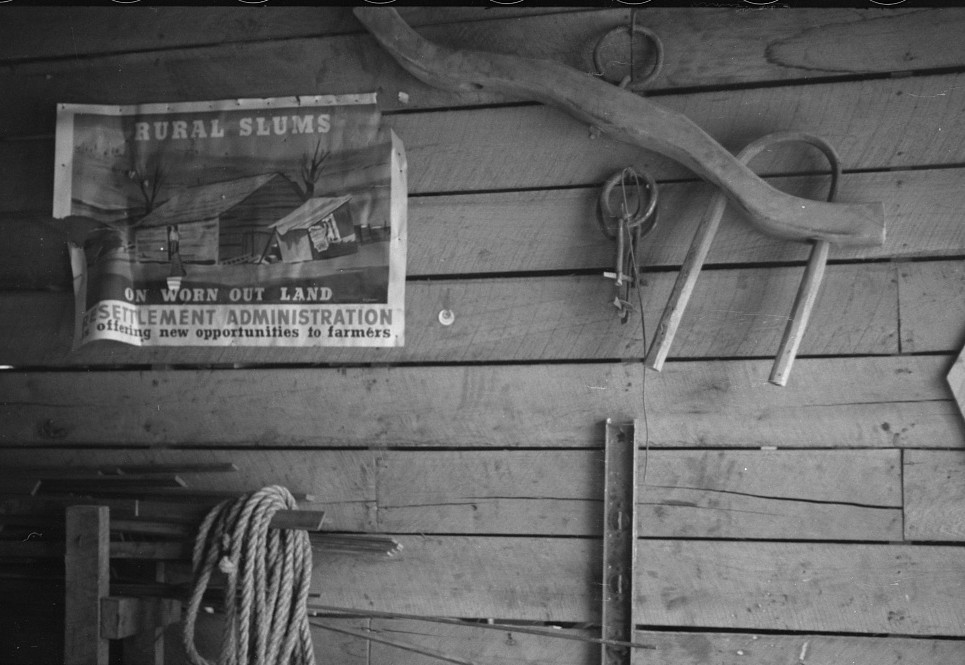 A square dance took place and this is a photograph of the dancing area.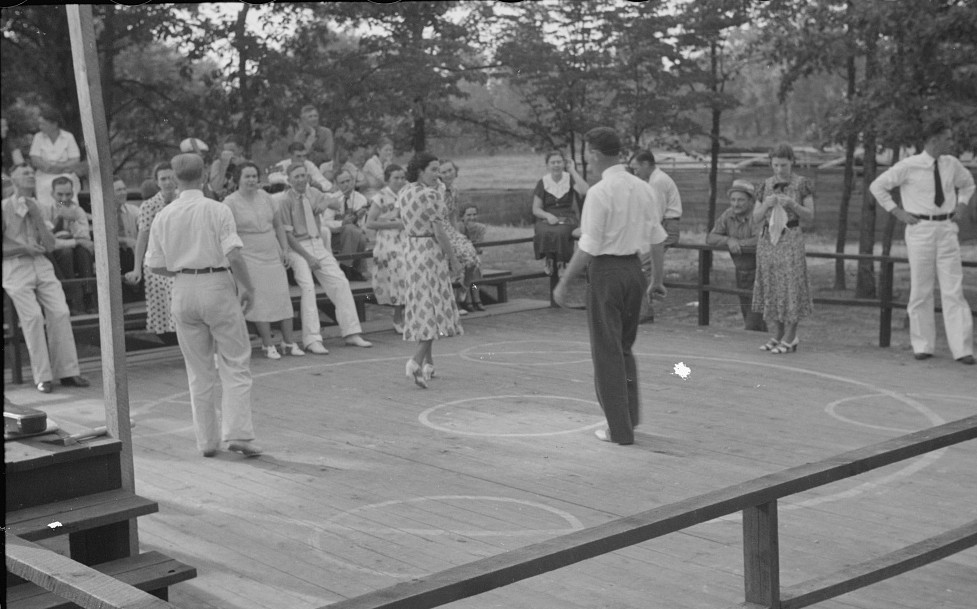 Mrs. Mary McLean was a musician at Skyline Farms.
Mrs. Mary McLean played a tune and her chicken and kitten came by to listen.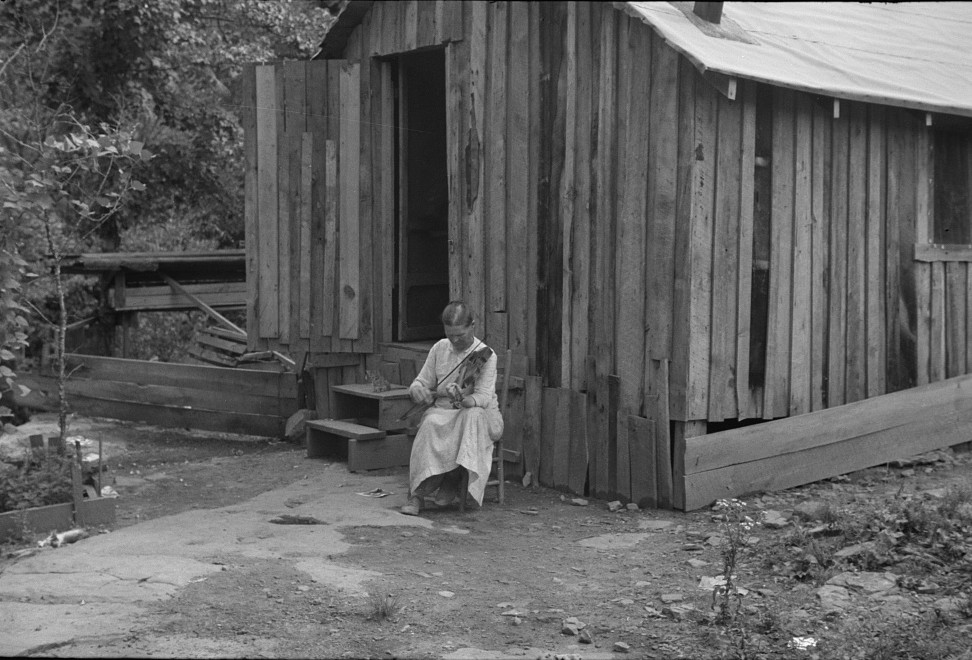 Men watching square dancing. I wonder what they're thinking?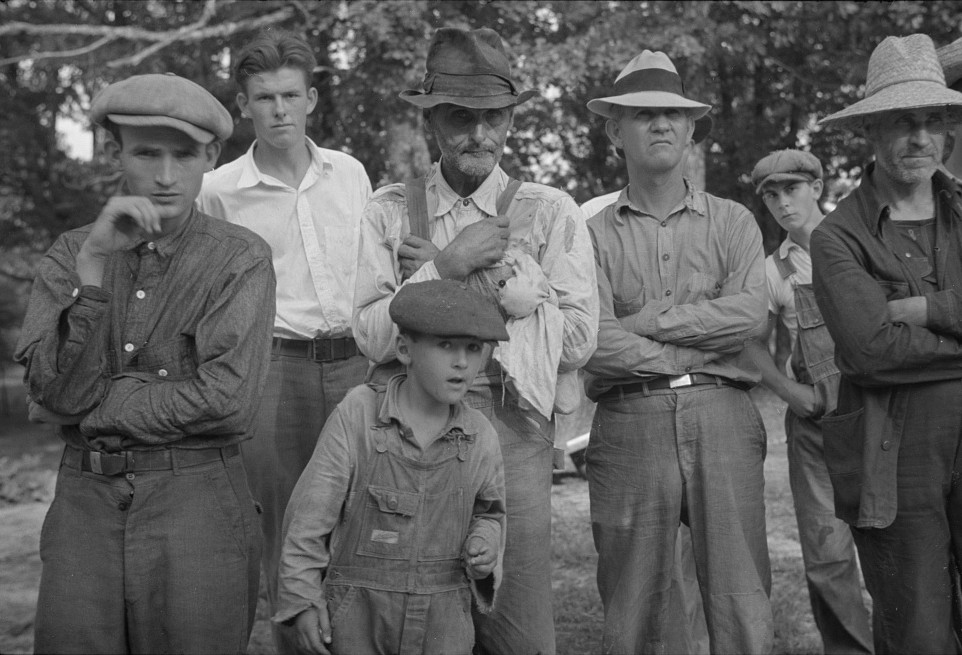 This is what the men are watching.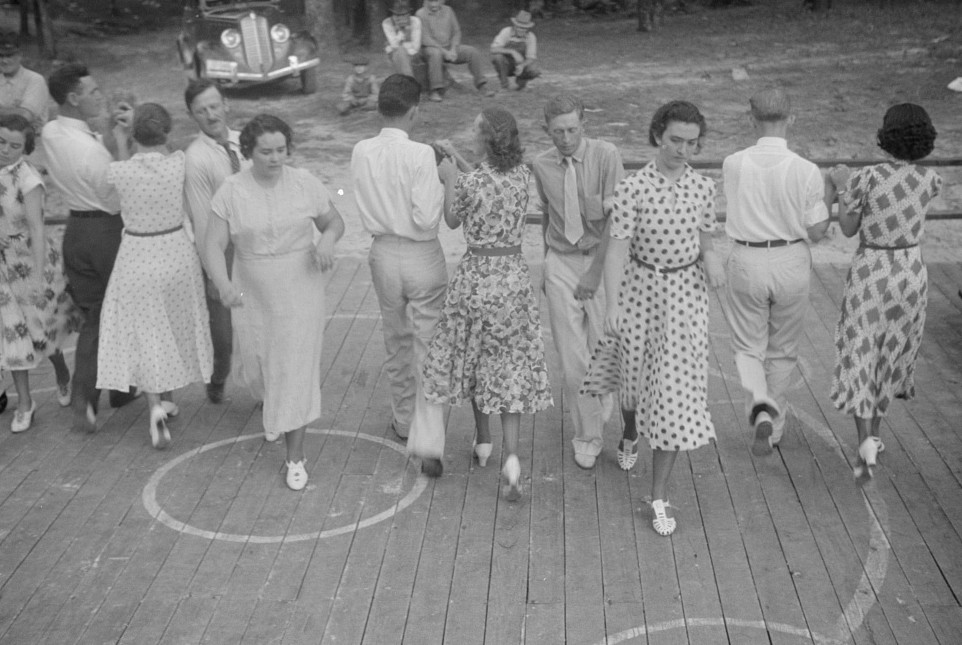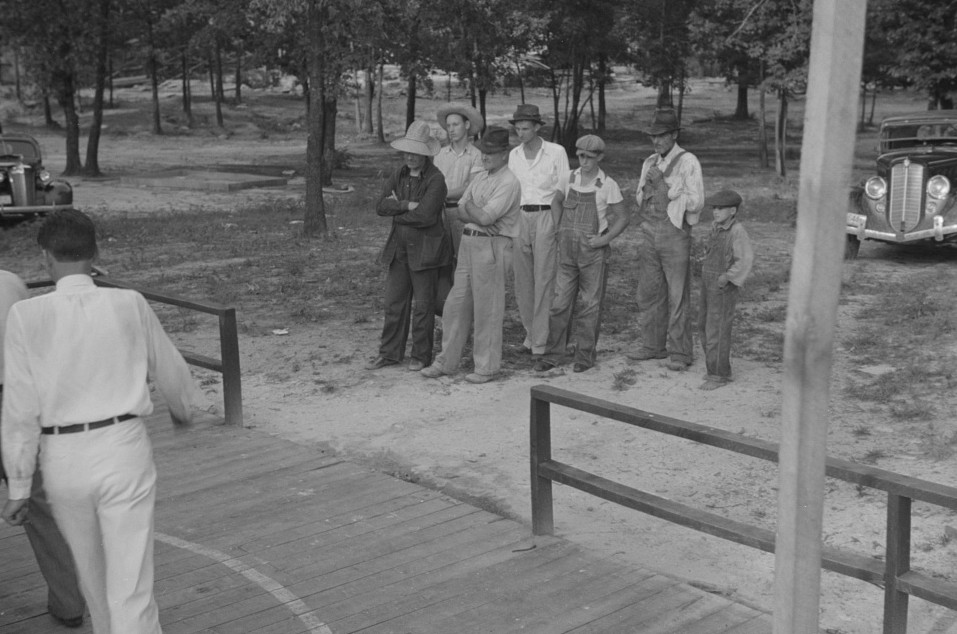 And the ladies watched too.