John G. Bamberg (1760-1801) was born Jun 1760 in Eastern, Pennsylvania, USA or Bavaria and died 1801 in Lexington, Orangeburg, South Carolina, USA. He married Mary Ann Allen in 1781 in Lexington, South Carolina, USA. She was born 1765 in Lexington, South Carolina, USA. and died 1822 in Barnwell, South Carolina, USA. It is believed that he fought as a Loyalist in the Revolutionary War.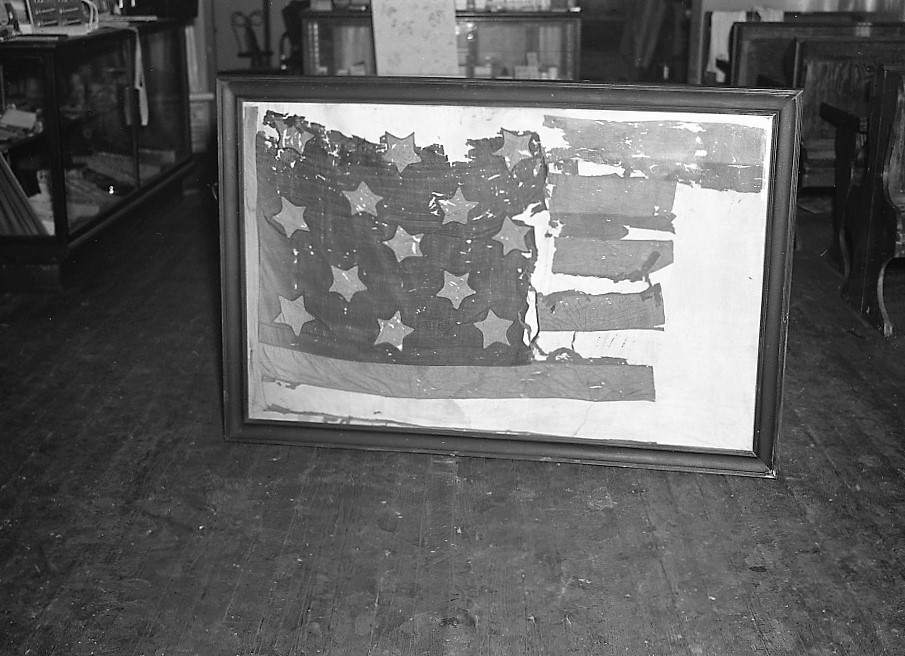 One of two Revolutionary War flags in existence. This one was carried at the Battle of Stoney Point, General Posey commanding (Library of Congress)
ALLEN, ARNOLD, ATTERBURY, BARNES, BLACKBURN, BRELAND, BUSHARD, CAIN, CALHOUN, CASON, CAUSEY, CHRISTENBERRY, COLBURN, DUNCAN, DUNKIN, FISHER, FRAZIER, GEDDIE, GRIFFIN, GRIMES, HARVILLE, HUBBARD, HUMPHRIES, JONES, KEITH, KING, KNIGHT, LARKIN, LAWLESS, LEOPARD, MANN, MANUEL, MCCLENNY, MEADOWS, MEGG, MEGGS, MERRELL, MILLER, MITCHELL, MONTGOMERY, MOODY, MOORE, MORRISON, NOBLE, ORTH, PAYNE, PELHAM, PERKINS, PETERS, PICKETT, RENTZ, ROWE, SCHULZ, SCOTT, STANLEY, TIPPET, TODOROFF, TUBBS, WALLACE, WARD, WILLIAM
Did you know that you can read Ebooks on computers and smart phones with FREE APPS from Amazon? Click the link below to discover how.
Some Alabama Descendants of JOHN G. BAMBERG (1760- 1801) with Genealogy Notes & Sources