I doubt you ever heard about these amazing people in your history class.
Note: this story has been transcribed exactly as written before 1900.  Please consider the time period in which it was written.
Near the prairies, within a few miles of this solitary woman, (in the area of present day Montgomery, Alabama – see Milly of Montgomery story) lived William Gregory, a native of one of the States, who had resided for years among the Indians. He was now a stock-keeper, and lived in a cabin, which contained his Indian family.
Rolling plains as far as the eye could see
As far as the eye could reach over the beautiful and gently rolling plains, his cattle and horses fed, undisturbed by man or beast. It is said that William Gregory was a kind-hearted man, who fed the wanderer "without money and without price," and who, even in a lawless land, possessed a heart which prompted him to be honest.
In 1785 came also into this neighborhood a Jew, named Abram Mordecai, a native of Pennsylvania, and who established a trading house at the spot where now stands the house of Mrs. Birch, two miles west of Line Creek.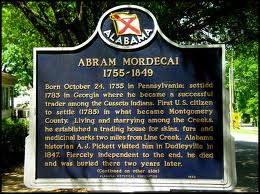 James Russell was a Tory
Here also lived James Russell, another trader, who, being a Tory, had sought this place to be rid of Whig persecution. A Tory, named Love, and Dargan, a Dutchman and notorious horse thief, lived near the site of Mount Megs, where they carried on a small commerce. All these traders had Indian wives except Mordecai, whose faithful spouse was Indian considerably darkened with the blood of Ham.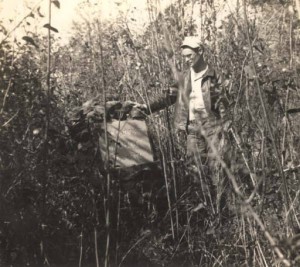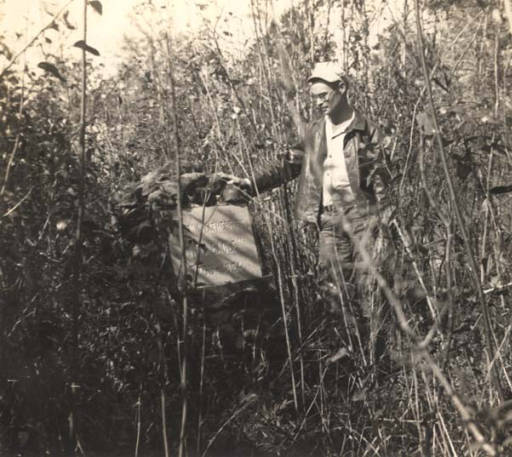 Charles Weatherford established a trading house
At Econchate, Red Ground; now embracing the southern suburbs of the city of Montgomery, lived several white traders. Charles Weatherford established a trading house upon the first eastern bluff below the confluence of the Coosa and Tallapoosa, and laid out the first race-paths ever known in East Alabama. Often would the noted horse thief, fresh from the frontiers of Georgia, here for the first time try the speed of his stolen ponies.
Savannah Jack was a cruel white man
The most blood-thirsty, fiendish and cruel white man that ever inhabited any country was Savannah Jack, or, as be was universally called by this outlawed world, 1792 "Savaner Jack" who lived at Souvanoga, upon the Tallapoosa. He boasted that he had killed so many women and children, upon the Cumberland and Georgia frontiers, in company with his town's people, that he could swim in their blood if it was collected in one pool. Thus me see that the territory of Montgomery county, now the focus of so much wealth and intelligence, was then a wilderness, inhabited by Indians and the few singular characters who have been named.
This may be the location of Souvanoga mentioned in the story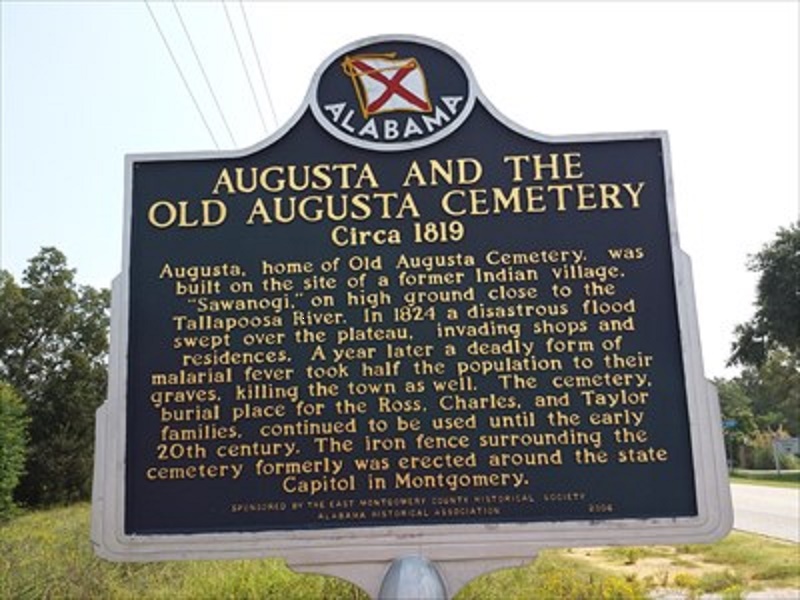 Indeed, all over the territory of Alabama and Mississippi, wherever an Indian town of importance was found, white traders lived. Some of them became wealthy, but like all property acquired in a commerce with Indians, it generally left the owner in his old age.
One of these up-country traders, "Woccocoie Clarke" living at Woccocoie, in the modern Coosa county, transported his merchandise and skins upon seventy pack-horses. His squaw, who was of great assistance to him, he called Queen Anne, for Clarke was an Englishman.
SOURCES
Alabama Footprints – Exploration – is a collection of lost and forgotten stories about the people who discovered and initially settled in Alabama.
Stories include:
First Mardi Gras in America
The Mississippi Bubble Burst
Royalists settle in Alabama
Sophia McGillivray- A Remarkable Woman
The Federal Road – Alabama's First Interstate