FROM OUR PATRON MEMBER ARCHIVES – this story is now visible to the general public – Click to Become a Patron and see stories like this FIRST!
Can you believe that jellyfish were discovered in Central Alabama in Stallworth Lake in Tuscaloosa, Alabama in the 1930s? I bet that was something to see. At the time, Stallworth Lake was a popular resort in Alabama, but it is now the location of the Tuscaloosa Amphitheater.
Stallworth Lake, Tuscaloosa, Alabama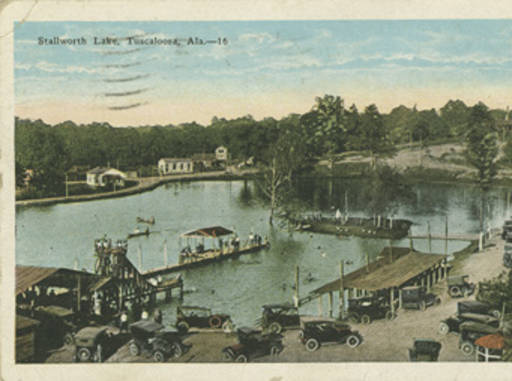 The Lake was built in 1918 by damming 4 acres of marshy land.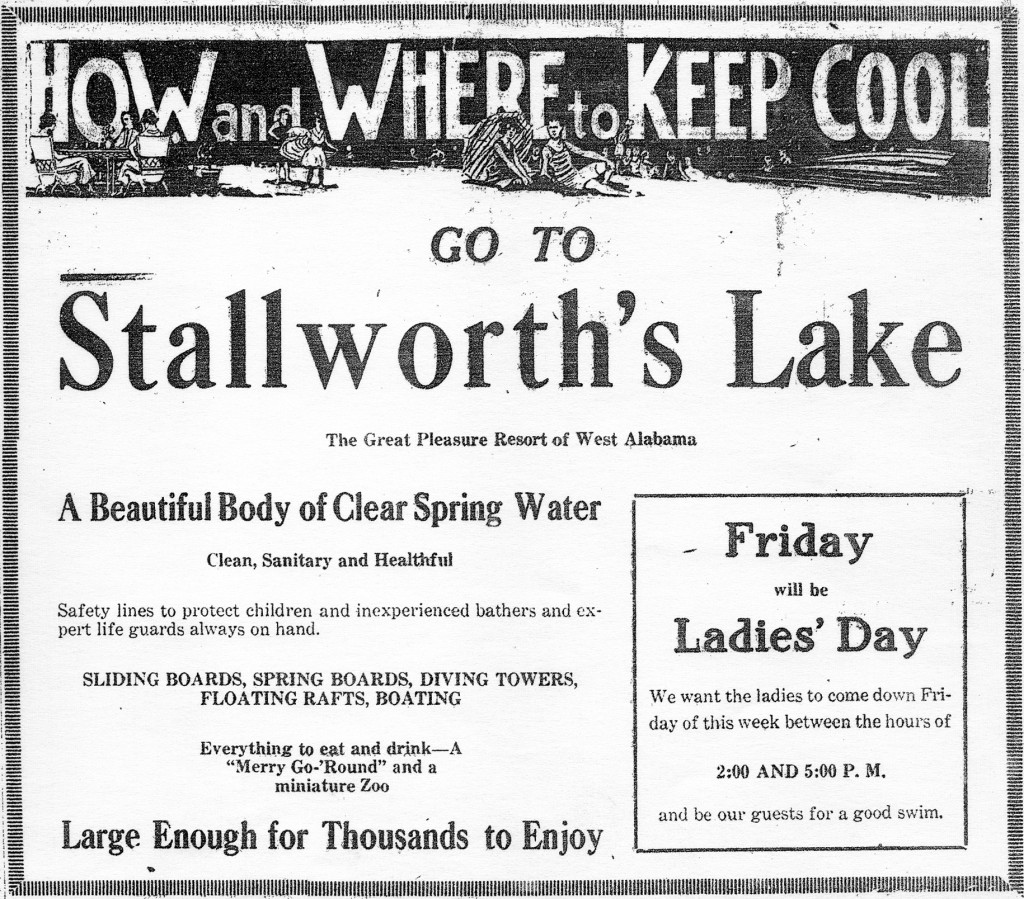 Boardwalks surrounded the lake and an slide was on the north end with a tiny island in the middle. Admission in 1930 was 15 cents for adults and 10 cents for children. Fed by springs, the lake was always warm. "In the summer the surface could reach 85 degrees Fahrenheit due to the slow turnover of the water."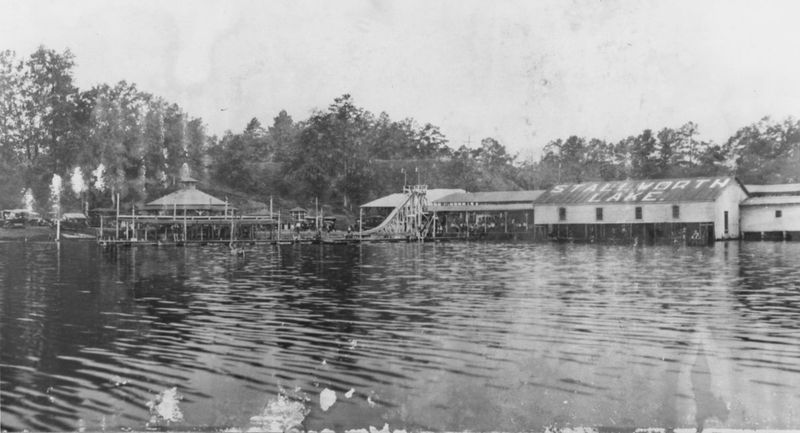 An interesting article about fresh-water medusae (jellyfish) being found in Stallworth lake by Professor William E. White appeared in the Biological Bulletin Vol. 59, No. 2, Oct., 1930.
I wonder if this helped cause the demise of the lake. Who wants to swim in a lake filled with jellyfish?
Today, Stallworth Lake is the location of Tuscaloosa's new Amphitheater.
SOURCES
Cobb, Mark Hughes, The Tuscaloosa News July 4, 2011