I discovered the following news articles in a 1891 newspaper about a German colony being organized in Washington County, Alabama, but the trail went dead. I wonder if this dream ever materialized.
COLONIZING ALABAMA
Times Daily September 12, 1891, Florence, Alabama
One Thousand Rhinish Farmers to Settle in Washington County, Alabama.
St. Louis, August 30—
It was definitely learned yesterday that a German syndicate, which is made up of several bankers, one or two members of the Reichstag and at least two German noblemen, have purchased a large body of land in Washington county, Ala., and will establish an extensive colony.
The secretary of the syndicate writes that the first colony of Rhinish farmers with their families, is already being gotten together, and that the people will be shipped her by the 1st of January. It is expected that altogether fully 1,000 will be settled in Alabama.
If it be true, as political economists say, that every good, honest, industrious man added to a community is worth one thousand dollars to the state, this influx of immigrants will be a valuable addition to Alabama. The Times is warmly in favor of using every proper means to bring a good class of industrious people among us.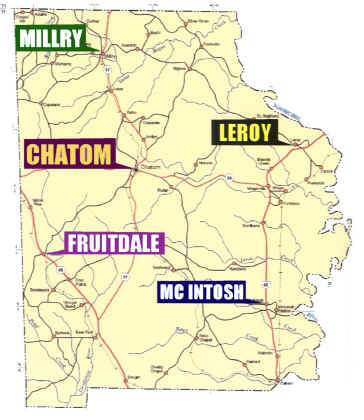 Cities in Washington County, Alabama
German Colonies in Alabama
Times Daily September 12, 1891, Florence, Alabama
The syndicate that was formed in Germany last summer for the purpose of establishing colonies of German farmers in Alabama has procured a tract of land in that state. The work of enrolling the colonists is in progress in Germany, and it is reported that a body of them will be ready to take their departure for Alabama next month. If the first colony, which is to be in Washington county, is successful, other colonies will be rapidly organied, so that within a few years the state may have a very large German population- Cincinnati Post November 14, 1891
(Visited 1,038 times, 1 visits today)