Patron $2+ member story ––
Click http://www.alabamapioneers.com/did-you-know-we-now-have-an…/ to see how to Become a Patron and unlock this story now.
CREEK DIFFICULTIES
(Newspaper extract from Voice of Sumter
(Livingston, Sumter County, Alabama)
May 17, 1836
We must speak plain on this question. It is meet that every thing relating to it should be properly understood. We do not censure the Execution of Alabama for making preparations to resist the aggressions of a hostile foe, on the contrary, we approve of his motives, but we do reprobate the conduct of those who are continually sounding the cry of danger when there is none to be apprehended.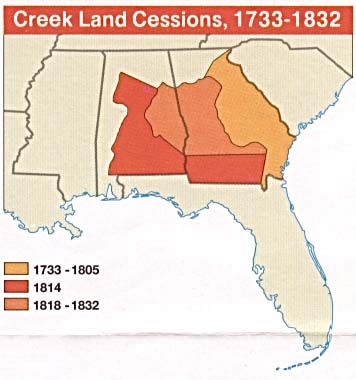 Is this community never to enjoy a season of repose? Are interested land speculators from Alabama and Georgia longer to palm off their deception on the public? Who believes that the Creeks are about to assume a hostile attitude towards the whites? We answer no one.
The idea of a war with the Creeks is all a humbug. It is a base and diabolical scheme, devised by interested men, to keep an ignorant race of men fro maintaining their just rights, and to deprive them of the small remaining pittance placed under their control, through the munificence of government. We do trust, for the credit of those concerned, that these blood suckers may be fereted (sic) out, and their shameful misrepresentations exposed.
We have lately conversed with many of the settlers of the nation, and also the Superintendent of Indian Affairs, and the unanimous opinion is that there is nothing like a system of hostility meditated by the Creeks; that the chiefs are utterly averse to a warfare with the whites: that is foreign from their intention to resist the Treaty; that they are preparing to remove, and will, in a short time, commence emigrating west of the Mississippi.
The red men must soon leave. They have nothing left on which to subsist. Their property has been taken from them — their stock killed up, their farms pillaged, and by who? By white men. By individuals who should have sconed (sic) to take such mean advantages of those who were unprotected and defenceless. (sic) Such villainy may go unpunished in this world, but the day of retribution will most certainly arrive. – Montgomery, Advertiser
Alabama Footprints Confrontation is a collection of lost and forgotten stories that reveals why and how the confrontation between the Native American population and settlers developed into the Creek-Indian War as well as stories of the bravery and heroism of participants from both sides.
Some stores include:
Tecumseh Causes Earthquake
Terrified Settlers Abandon Farms
Survivor Stories From Fort Mims Massacre
Hillabee Massacre
Threat of Starvation Men Turn To Mutiny
Red Eagle After The War