Not a Fairy Tale
Does the title of this story sound like a fairy tale or too far-fetched to be true? It really happened in the 1940s. (Continued below)
Picture a young lady growing up in a typical conservative, Presbyterian family in Birmingham, Alabama in the 1930s. Henrietta's sheltered days were filled with the usual school activities and local gatherings at the soda fountain with friends, while her older brothers were off traveling in other countries. She enjoyed reading their letters from far-away places and yearned to travel herself once she finished school.
Life-altering journey
After completing high school, Henrietta attended Birmingham-Southern College where she studied English, but her desire to travel grew. Her family received a postcard from an aunt and uncle who lived on a coffee plantation in Costa Rica, and Henrietta accepted their invitation to visit them. At the age of 22, she embarked on a ten-day ship voyage to Central America to visit her relatives. She could never have imagined that this simple trip would turn out to be a life-altering journey for her.
Fell in Love
Henrietta fell in love with Costa Rica and frequently took walks to view the exotic countryside. One day, she was out taking such a walk when she accepted a ride on a motorcycle from a "local charismatic farmer—the ride would propel her down narrow roads and into history."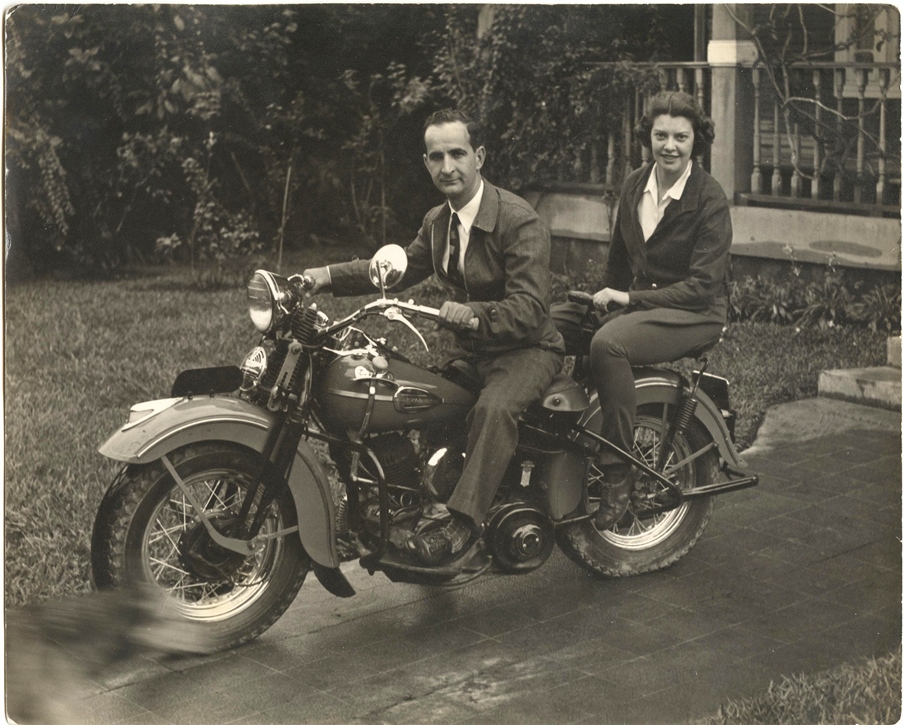 Henrietta and Pepe on a motorcycle
The Southern belle from Alabama fell in love with the young man, José 'Don Pepe' Hipólito Figueres Ferrer, and they were married in 1941. Marriage with Pepe led her "into a life of adventure, exile, motherhood, revolution, and leadership", culminating with her becoming the First Lady of the Second Republic of Costa Rica.
Forced Into Exile
Shortly after the couple married, their calm life together became chaotic when Pepe made a radio speech which condemned the communist influence in the Costa Rican government. Pepe was arrested for a time, and shortly after his release, the couple was forced into exile in Mexico. Other Costa Ricans joined him in his protest and Pepe became the leader of a revolution in Costa Rica.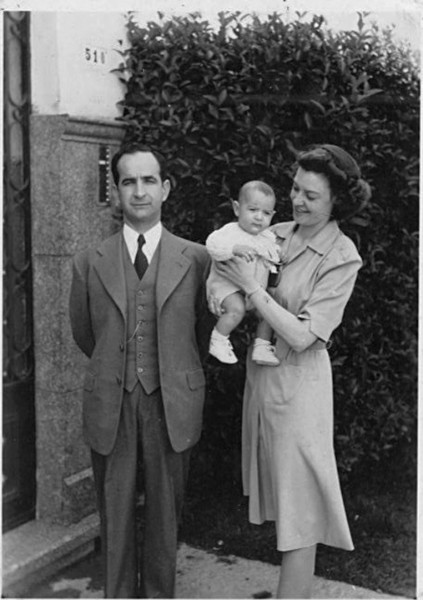 Pepe, Henrietta and oldest son Marti
Her life during this time reads like a fictional story
Henrietta's life story during this period reads like a fiction, but it is all true. "She (Henrietta) spent part of the revolution scrambling with her young children through the Cerro de la Muerte, or "Hill of Death," carrying her youngest in her arms over the high, cold, rough terrain to escape enemy fire."
The revolution was successful. Pepe became Costa Rica's first president and Henrietta became the First Lady at the age of 29. "She is a link to Costa Rica's watershed moment, and a fascinating bridge between the United States and Costa Rica, though she is all but unknown to many citizens of both countries." Today, Don Pepe is hailed as the Father of Democracy in Latin America.
They had two children
Ferrer and Henrietta had two children—José Marti Figueres; a successful businessman in Costa Rica; and daughter, Muni Figueres Boggs. Muni was appointed as Costa Rica's Ambassador to the United States in August 2010.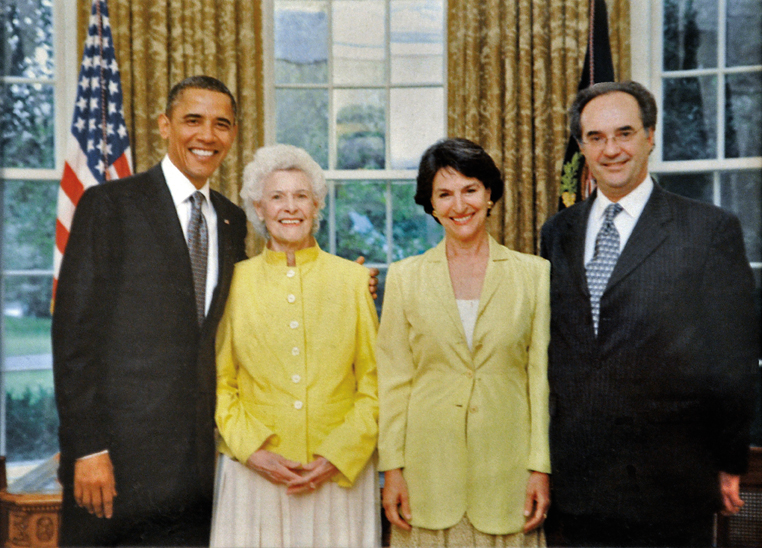 Henrietta with President O'Bama, her daughter Muni and her husband when Muni was appointed an ambassador
Today, Henrietta's life is much different from her life as the First Lady of the Second Republic of Costa Rica. She has remained active through her 90s. Henrietta is a founder of Montgomery Living, a monthly city magazine, and she has been a contributor to the Montgomery Advertiser. After the Montgomery Living publication was sold, she still worked as a staff writer doing monthly feature stories. She has always been a strong advocate for women's rights.
Documentary
The life of this former First Lady is revealed in her autobiography, Married To A Legend, Don Pepe, the President of Costa Rica, and now is the subject of a new film, First Lady of the Revolution, produced by Spark Media. The premiere of this film will be held Saturday, August 27, 2016, at the First Church Birmingham, Alabama during the 18th annual Sidewalk Film Festival. First Lady Henrietta Boggs, now 98-years of age, will attend the premiere as the esteemed guest of honor. Henrietta is the daughter of Ralph E. Boggs and Meta (Long) Boggs of Birmingham. She currently resides in Montgomery, Alabama.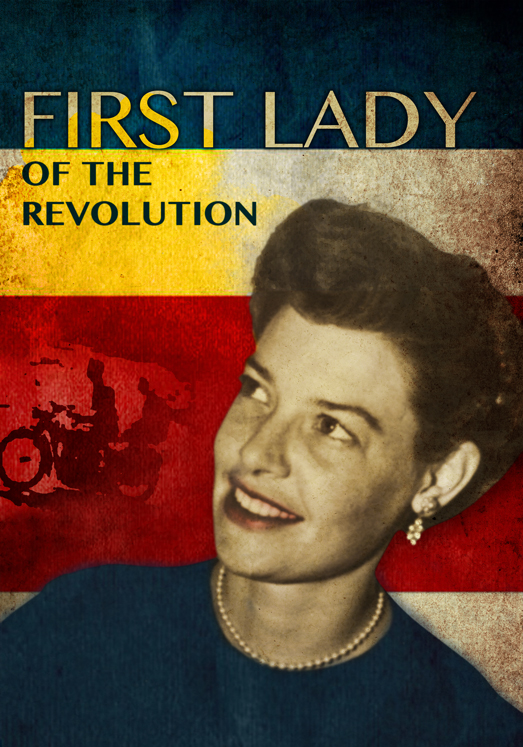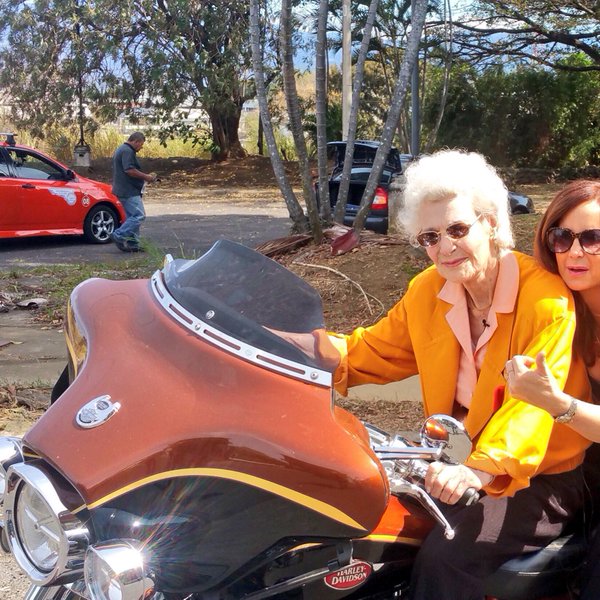 Henrietta Boggs with film crew
Birmingham Film Premier
This historical film of Henrietta's life was produced with the support of Birmingham-Southern College and the Alabama Humanities Foundation.
For those in the Birmingham area, tickets to the premiere may be purchased here. Watch for information about additional exciting events that will take place during the premiere weekend!
For those outside of the Birmingham area, follow Spark Media on social media for announcements of additional screenings over the next few weeks!
If you are interested in hosting a screening of the film, contact Sparks Media at [email protected] and follow them on facebook @sparkmediafilm
Watch the trailer below in anticipation of what is sure to be a memorable event.