Save yourself hours of Adams family research in Alabama!
ADAMS FAMILY OF ALABAMA Documents, Notes and Genealogy records

 is 100 page book includes the pension application of Bryant Adams, Revolutionary War Soldier in Alabama plus additional records of many early Alabama Adams settlers or affiliated families in Alabama.
In my personal genealogy research, I often spent days in courthouses, libraries and cemeteries as well as considerable expense copying records only to discover that I was following in another researcher's footsteps. I could have saved myself time, effort and a lot of money if I'd only known of this research earlier. Download this E-book in minutes to your computer or E-reader today. E-books can be easily downloaded directly to your computer with FREE APPS from Amazon. Then you can use your search function to find names.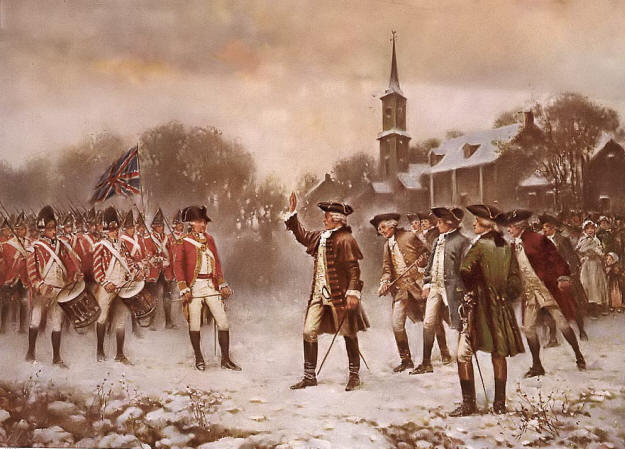 All records relate to various Adams family who resided in Alabama. The families in some instances may be related to Bryant Adams but some are not related.
Additional Surnames in ADAMS FAMILY OF ALABAMA Documents, Notes and Genealogy records
ACREE, ACREMAN, ADAMS, ADKINS, ANDREWS, ANGLIN, ANSLEY, ANTHONY, ASHE, AUTREY, BAGLEY, BALDWIN, BALLINGER, BANKHEAD, BARHAM, BARLOW, BARRETT, BASTIAN, BEAUCHAMP, BELL, BENCH, BENJAMIN, BERNEY, BIBB, BLACKSHEAR, BOSS, BOX, BRADSHAW, BROUGHTON, BROWN, BRUMBLEY, BRYAN, BRYANT, BURNS, BURRAH, BURRELL, BURUS, BUSH, BYRON, CALAWAY, CAMPBELL, CARY, CASWELL, CHAPPELL, CHESNUT, CLARKE, CLAUSELL, CLAY, COALMAN, COLE, COLEMAN, COOK, COOPER, CORALIE, COULSON, CRIDER, CROSBY, CROSS, CROSSLAND, CRUM, CUNNINGHAM, CUMBY, DABNEY, DALE, DAUPHIN, DAVIES, DAVIS, DAY, DEAN, DEARIEN, DELANCY, DODD, DOYLE, DUNN, DUTY, EASON, EDMUNDS, EDWARDS, EMICKS, ERNEST, FAIN, FARMER, FARRIS,FEASTER, FINDLEY, FORNISS, FOUNTAIN, FRANKLIN, FREEMAN, FRISBIE, FULKS, GAILLARD, GAMBLE, GAMBRELLE, GASTON, GEIGLE, GIBBINS, GLOVER, GOGGINS, GOODWIN, GOSSETT, GREEN, GRESHAM, GRIFFIN, GUINESS, GUNTER, HAGGMAN, HAGGARD, HAGOOD, HALLMARK, HAMBLETON, HAND, HANEY, HART, HARTLEY, HASSELL, HAWKINS, HEAD, HEARNDON, HERRINGTON, HILL, HINDS, HINKLE, HITSON, HOBBS, HODGES, HOGAN, HOGG, HOLCOMB, HOLLEY, HOLLIS, HOOPER, HOWARD, HOWELL, HUFFMAN, HUGHES, HUNT, IVEY, JESSON, JOCABS, JOHNSTON, JONES, KEMP, KENDRICK, KIMP, KIRKPATRICK, LAMBERT, LANDERS, LAWLER, LETT, LILES, LOCKE, LOCKHART, LONG, LUM, MACDOWELL, MACLEODE, MAHAN, MANESS, MANNING, MARLOW, MARTIN, MASON, MATHANN, MATHEWS, MATTHEWS, McADORY, McCALLASTER, MCCASLAND, McCOLL, McCORMICK, McCRACKEN, McCREIGHT, McCULLOUGH, MCDONALD, McENDREE, McGEHEE, McLELLAND, McMANUS, McMURTERY, MEADOWS, MILES, MITCHELL, MITCHNER, MOCK, MOORE, MORRIS, MORRISON, MYNATT, MYRICK, NICKLES, NICKLORS, NOBLE, NORRIS, NORTON, O'NEAL, OWEN, PACE, PAPAREL, PATTERSON, PAYNE, PEACOCK, PINKTON, POWELL, PRESTWOOD, PRICE, PROCTOR, PUGH, PUTNAM, REED, RICE, RICHARDS, RICHARDSON, RINNEY, ROBBINS, ROBERTSON, ROSE, ROSS, ROUSE, SARTIN, SAXON, SAYLORS, SELF, SELLERS, SEWELL, SEXTON, SHEEN, SHOCKLEY, SHORES, SIKES, SIMMONS, SIMS, SMITH, SNOWDEN, STALLWORTH, STEARNES, STEPHEN, STEWART, STORIE, STRAUGHN, STRIBLING, TALLEY, TANNER, TATE, TAYLOR, TEAGUE, THOMAS, THOMPSON, THOMSON, THORNSBERRY, TINSLEY, TOMLINSON, TITUS, TOLER, TRAVIS, TURNER, WALDROP, WALKER, WANN, WARD, WARREN, WATSON, WEBB, WELLS, WEST, WHITEHEAD, WHITFIELD, WHITLY, WILLIAMS, WILSON, WOOD,WOOTEN, YAUN