Click http://www.alabamapioneers.com/honor-your-ancestor-on-alab…/to see how to honor your ancestor as a Notable Alabama Pioneer
JEREMIAH CLEMENS
BIOGRAPHY and GENEALOGY
(December 28, 1814 – May 21, 1865)
Madison County, Alabama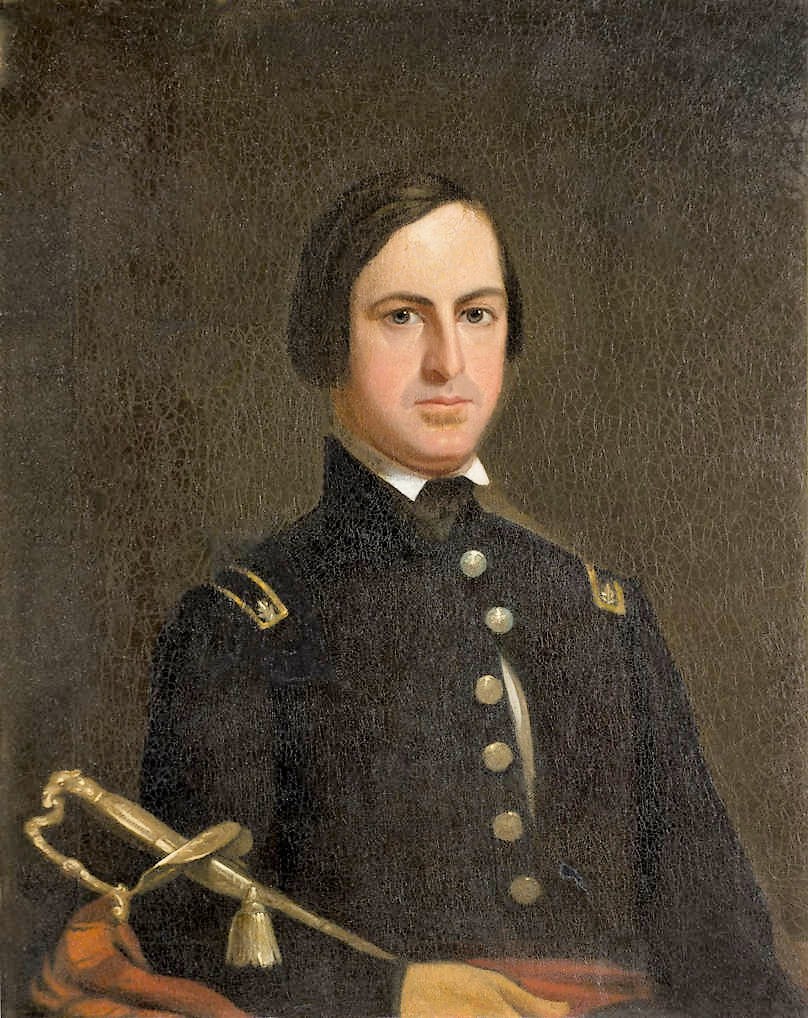 Jeremiah Clemens, lawyer, and author, U. S. senator, was born December 28, 1814, in Huntsville, and died May 21, 1865, at that place; son of James Clemens, who came from Kentucky to Alabama, and 'settled in Madison County in 1812. His mother was a sister of Hon. Archie E. Mills, who represented Limestone County in the State legislature in 1838, and of John Mills, at one-time sheriff of Madison County.
He attended LaGrange College and the University of Alabama and was graduated from the latter institution, 1833. He studied law at Transylvania University; was admitted to the bar in 1834, and opened a law office in Huntsville.
When the trouble with the Cherokee Indians broke out that same year, he volunteered in the U. S. Army as a private. He was appointed U. S. district attorney for the northern district of Alabama by President Van Buren in 1838 and represented Madison County in the State Legislature in 1839, 1840, and 1841. He raised a company of riflemen and with them joined the Texan revolutionists in 1842, serving in the army as Lieutenant-Colonel.
Returning to Alabama in 1843, he was again elected to the State Legislature that year and re-elected in 1844. In the latter year, he also served as presidential elector. When war with Mexico was declared, he raised a company of volunteers and was commissioned major of the Thirteenth U. S. infantry, March 3, 1847. He was promoted lieutenant-colonel, April 1848, and colonel of the Ninth infantry, July 6, 1848. He was discharged July 20, 1848, and remained in Mexico as chief of the depot of purchases.
Mr. Clemens was an unsuccessful candidate against Mr. Cobb of Jackson for representative in Congress in 1849 but was elected to the U. S. Senate over ex-Gov. Fitzpatrick for the unexpired term of Hon. Dixon H. Lewis, December 3, 1849. He served through the Thirty-first and Thirty-second Congresses.
He was a presidential elector for Alabama on the Fillmore ticket in 1856, and in 1858 took up his residence in Memphis, Tenn., assuming the editorship of the "Eagle and Enquirer" in association with Gen. Borland. That enterprise was short-lived, and he returned to Alabama.
He was a member of the secession convention of Alabama of 1861 and was opposed to immediate secession, preferring what was known as the co-operative policy after consultation with the other southern states. After he ascertained that the ordinance of secession would pass by a large majority, he voted for it assigning reasons for so doing, which have been published in "The History and Debates of the Convention of the People of Alabama," by William R. Smith. He was appointed major-general of the state militia by Gov. Moore in 1861 but was engaged in no active service. During the Federal occupancy of Huntsville, he again became a Unionist and visited the North. In 1864 he advocated the re-election of President Lincoln.
Mr. Clemens wrote several novels including "Bernard Lyle," 1853, a historical novel; "Mustang Gray," 1857; "The Rivals," 1859, a story of the times of Aaron Burr and Alexander Hamilton; "Tobias Wilson, or a Tale of the Great Rebellion," 1865; and left incomplete a history of the war. A manuscript volume containing copies of his correspondence with Gov. A. B. Moore and others at the beginning of the War of Secession, when he was in command of the state troops, is in the possession of his only child, Mrs. W. W. Townsend, of Mexico.
In politics, he was first a Whig, and later a Democrat. Married: December 4, 1834, Mary L. Read, daughter of John Read, a merchant at Huntsville.
Children:
Mary R., m. (1) a Mr. King of Georgia, who was killed in the battle of Chickamauga, (2) Dr. W. W. Townsend of Philadelphia, resides at San Pedro de los Pinos, Tacubaya, D. F., Mexico.
His last residence was Huntsville, Alabama.
SOURCES
History of Alabama and Dictionary of Alabama Biography. Volume III, 1921, Thomas McAdory Owen
Jeremiah Clemens ca. 1839 (photograph by McDonald, Robin, Alabama Department of Archives and History)