Happy Birthday!
WILLIAM COOPER
BIOGRAPHY and GENEALOGY
1802-1887
Colbert County, Alabama
William Cooper was a lawyer in Tuscumbia, Colbert County, Alabama. He was born January 11, 1802, in Brunswick County, Virginia. His family moved to Nashville from Virginia in 1807 and later to Alabama.
Cooper was admitted to the bar in 1823 and practiced first at Russellville. In 1828 he moved to Tuscumbia, Alabama where he continued his practice of law. He represented the Choctaws in negotiating the Treaty of Pontotoc with the Federal government, served as bank commissioner from 1845-1847, and was a member of the Alabama Secession Convention.
William Cooper was also a planter of Tuscumbia, Colbert County, Ala., and Magnolia Plantation, Coahoma County, Miss. He traveled frequently between his home at Tuscumbia, Ala., and his plantation in Coahoma County, Miss.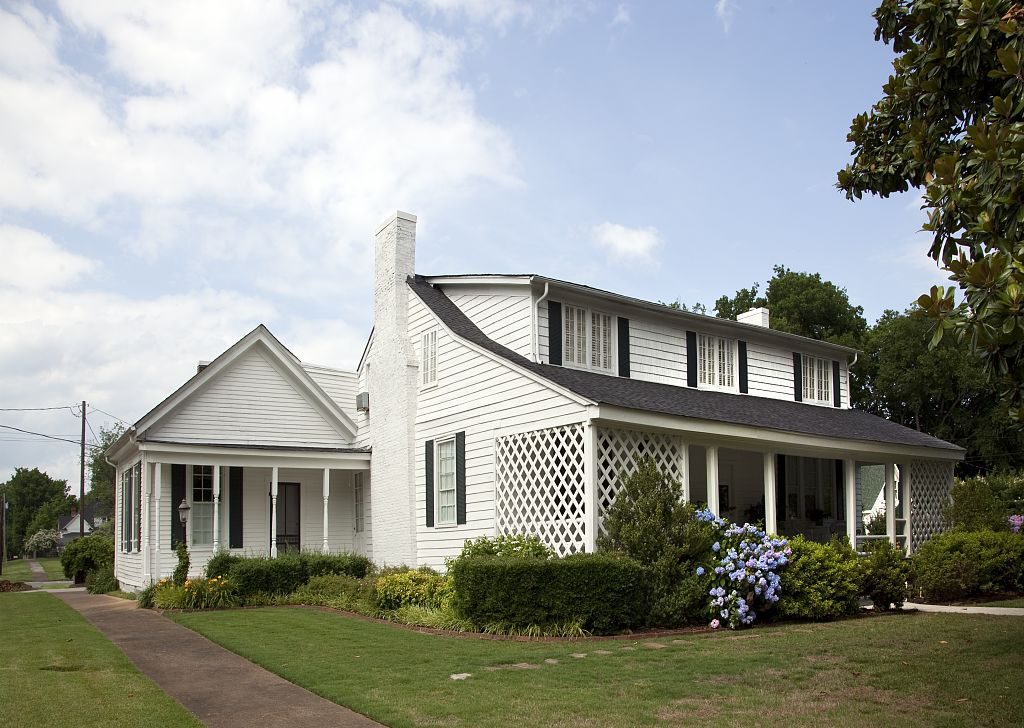 William Cooper home in Tuscumbia, 2010 by photographer Carol Highsmith (Library of Congress)
He married, first, on November 12, 1824, Susan Henderson McCullock (died 1834). They had three children:
Langston Cooper, died young;
James Parke Cooper;
Jane Foster Cooper (married James Pettit).
He and his second wife, Elizabeth Blocker, whom he married in 1836, had five children:
John William Cooper;
Susan Henderson Cooper (married W. A. Nelson);
Sarah A. Cooper (married John Goodwin);
Mollie R.Cooper (married Ben Winter);
Julie Francis Cooper (married E. R. Rather).
Cooper married his third wife, Mrs. Julia Plummber Blocker, December 27, 1869. They had no children.
William Cooper died August 16, 1887 in Tuscumbia, Alabama. He is buried in Oakwood Cemetery in Tuscumbia.
SOURCES
William Cooper Diaries and Photograph MSS. 0357., 1864-1887, (W.S. Hoole Special Collections Library, The University of Alabama)
Guide to the William Cooper Diaries, 1862-1886, (University of North Carolina at Chapel Hill. Library. Southern Historical Collection.)
Find a Grave memorial #68228815
Do you need some guidance in your genealogy search? Save time and avoid pitfalls in your research. This book provides simple, no-nonsense instructions to help you get started. Many FREE research links included. Where Do I Start is filled with Hints and Tips to begin your family genealogy research and acquire Genealogy information.
WHERE TO FIND – online resources, experienced genealogists will not be aware of many of these.
COURT RESEARCH – how to do court house research, where to find birth, death, social security records free online.
EIGHTY – ONE QUESTIONS – you should ask your elderly loved-ones before it's too late.
TIPS ON BREAKING DOWN THE WALL – Everyone faces some difficulties in research, often called a 'brick wall' but WHERE DO I START? provides suggestions for overcoming them.

Download Where do I Start? to your Kindle in less than 30 seconds or to your PC, iPAD, iPhone, MAC or Android device with FREE Apps from Kindle.