This is a beautiful State Park south of Birmingham and a wonderful place for a picnic or outing. They have saved and restored many old homes that can now be rented for lodges and camping. 
The Boom Town of Brierfield
Brierfield, Alabama was once a booming mining town, on the Southern Railway in the eastern part of Bibb County. It is located on the Little Cahaba River, near the Chilton County line and is in the richest part of the coal and iron ore deposits of Bibb County. It is also near valuable outcrops of marble and limestone. The population in 1880 was 800 and by 1910, 1000.
Brierfield Baptist Church, Hwy 139, Brierfield, Bibb County, Alabama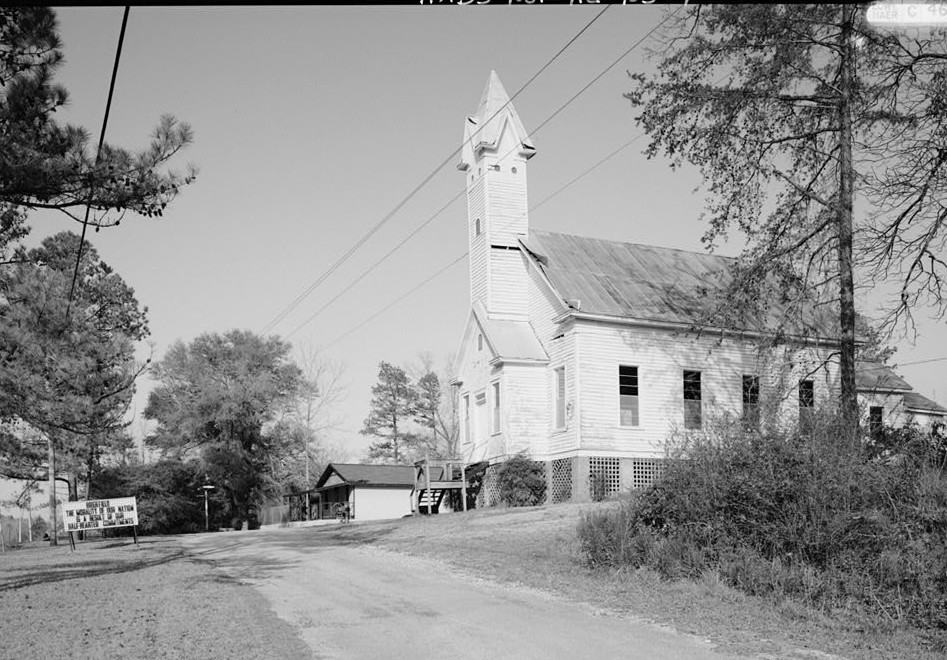 This point was settled by a group of General Jackson's soldiers under the leadership of J. Mahan, returning from the victory of New Orleans, to their homes in Tennessee. The Mahans, Fanchers, Massingales, Linzeys, Ragans and Smiths returned from Tennessee with their families and made their homes in the vicinity. Major Mahan's grave is in the old cemetery, on Joseph R. Smith's farm, today, and it bears date 1820.
Brierfield Grist Mill on Mahan Creek, photo taken ca. 1890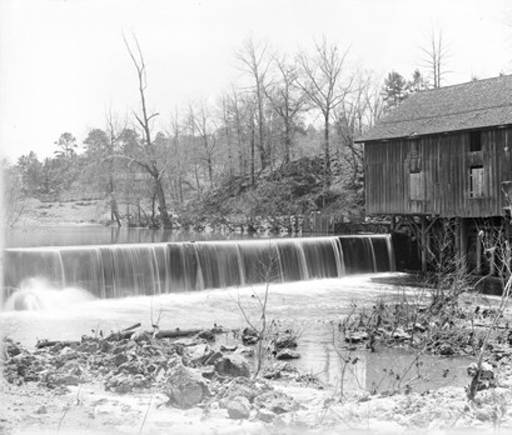 The group of pioneer settlers lived first in tents, and then in log houses. The old Mahan home is still standing on the site of the Indian town, which formerly occupied the present site. The Mahans, father and sons, evidently were the first to discover the presence of coal at Brierfield. In 1851, Edward Mahan and Jonathan Ware sent an exhibit of iron, from their Bibb County forges to an exposition at Sydenham, England. This iron took first prize over all charcoal iron "blooms," from many quarters of the world.
Brierfield, old furnace, photo at State of Alabama Archives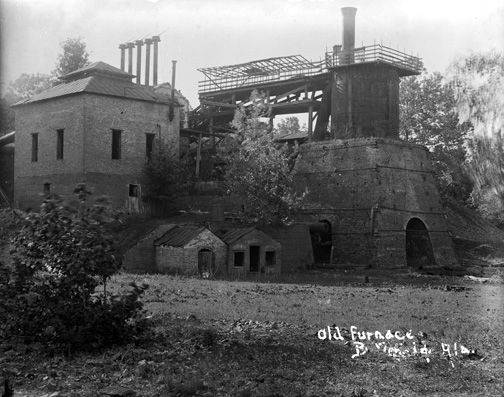 Mahan Creek is in the foreground of the picture below. Herman Pfaff, president of Southern Mineral Land Company, lived in the house with his family ca. 1900 – photo at Alabama State Archives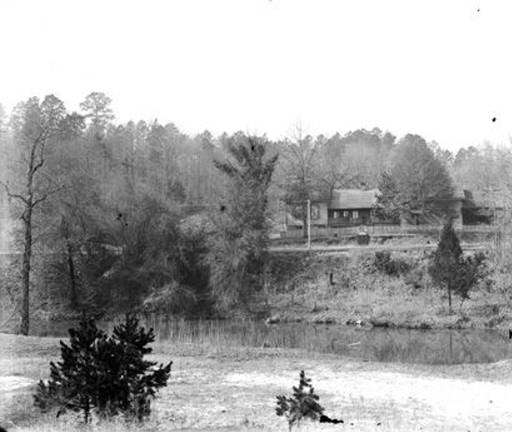 "Documentary research and physical evidence indicates that the subject house was constructed circa 1882 as the Superintendent's House for the Brierfield Coal and Iron Company. The first occupant is thought to have been Thomas Jefferson Peter, part owner and president of the company. It is one of the only two surviving frame buildings from what at one time was an industrial complex encompassing an ironworks, a rolling mill, a nail mill, a coal washer, and as many as 140 workers' dwellings. The house was later expanded, possibly circa 1897, during its occupancy by Herman Pfaff, president of the Southern Mineral Land Company." The house was still standing in 2009. (see pictures of it at: Brierfield Coal and Iron Company Superintendant's House)
Bibb Furnace at Brierfield, Alabama ca. 1900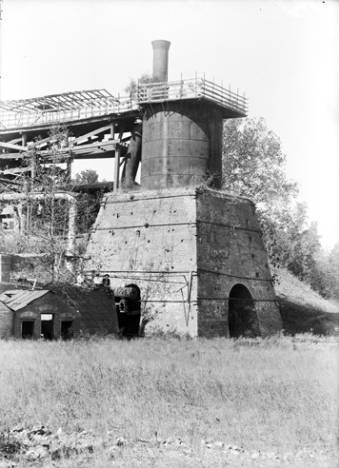 Brierfield-Iron-Furnace-in-Bibb-county 1900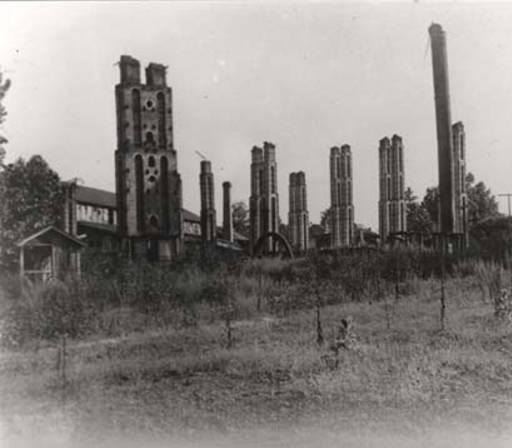 Annie Pfaff and others, seated on a rock beside Mahan Creek at Brierfield, Alabama ca. 1900, photo at Alabama State Archieves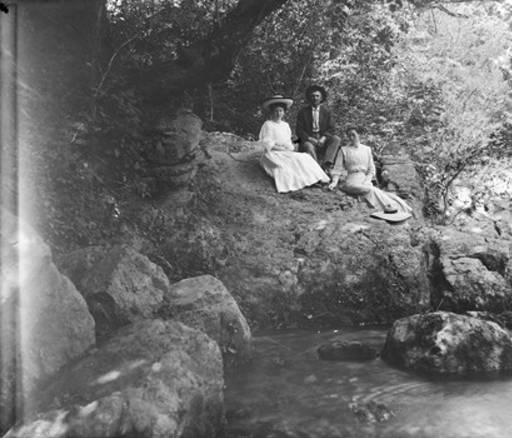 An unknown young woman, Annie Pfaff, and Adelaide Mahan at Brierfield, Alabama, ca. 1900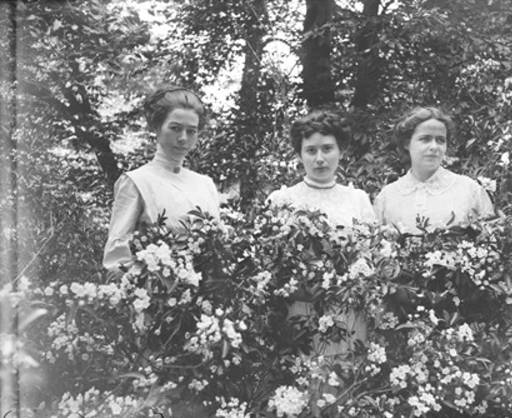 Herman Pfaff, president of Southern Mineral and Land Company lying in Hammock outside his home in Brierfield, ca. 1900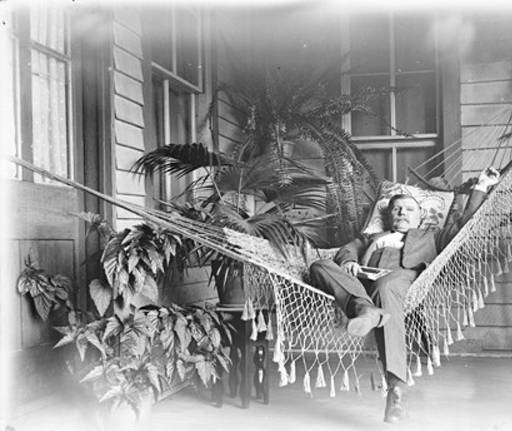 In 1863, Jesse Mahan, son of Edward, donated his mines, furnace and rolling mill at Brierfield to the Confederate cause. The product of the Brierfield Furnace "astonished the world," and was used in making the great guns, both for land and naval use. It was pronounced "the best for strength, malleability, fluxibility and fine texture of fibre." The Brierfield plant was destroyed in 1865, by Federal cavalry under Wilson. In Armes' "Story of Coal and Iron in Alabama" is a beautiful picture of the ruins of Brierfield, as left by the enemy.
Brierfield, Broken dam on the Little Cahaba River, where iron was made before the Civil War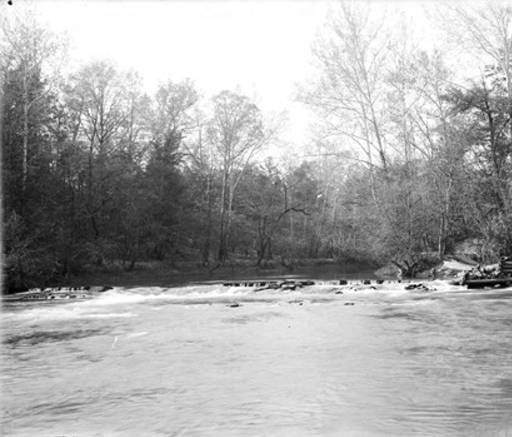 Brierfield-Railroad-Depot-ca.-1900 from Alabama State Archives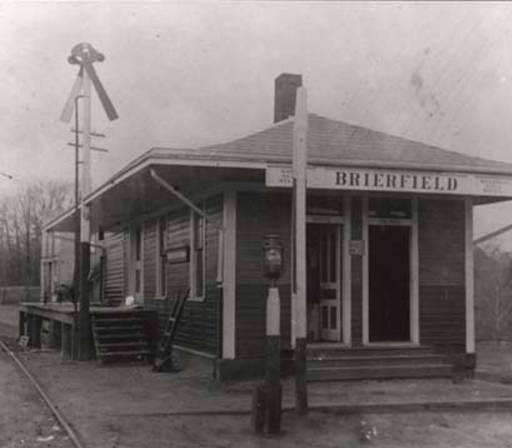 Edna Bayne Pfaff and her son, Ross, at the railroad depot in Brierfield, Alabama ca. 1900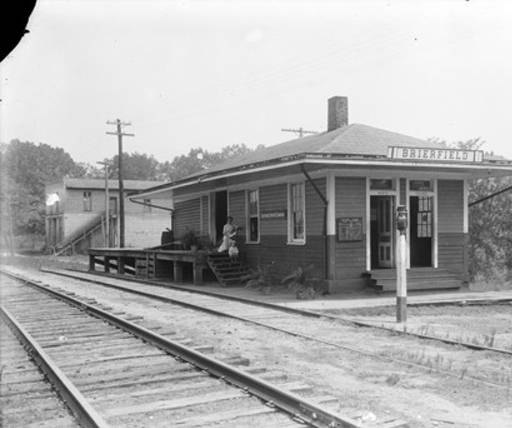 In 1866, Brierfield was seized as contraband of war and sold at auction. Frances Strother Lyon purchased the property and formed a company to reconstruct it, with Gen. Josiah Gorgas, Messrs. Crawford, Browder, Glover, Prout and Collins as associates. The company placed Giles Edwards in charge of the work. By 1868 the plant was in full blast, and known as The Strother Furnace, named in honor of the mother of Mr. Lyon. In 1873, the financial panic caused the furnace to close down until 1880.
This property passed into the possession of T. J. Peters, who remodeled the furnace and rolling mill, built a large nail factory, coke ovens and a washer.
Brierfield-Iron-Furnace-in-Bibb-county-1990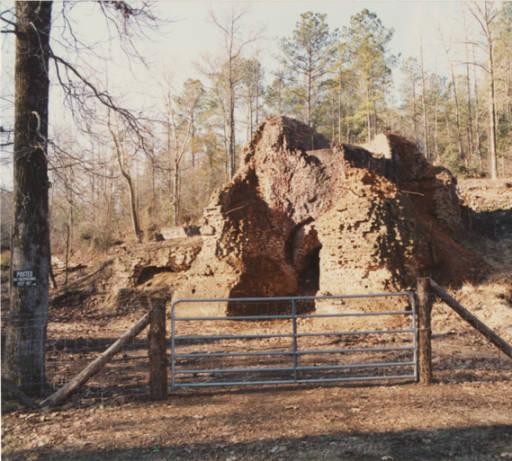 SOURCES:
Armes, Story of coal and iron in Alabama (1910), pp. 24, 25, 71, 144, 171, 194, 204, 207, 326, 328, 499, 500.
Alabama State Archives