(Clay County, Alabama is a beautiful place to take a vacation. With Cheaha State Park, Lake Wedowee and the Alabama Gold Camp all in the county, there is plenty to do. Check out upcoming events including the fair Oct. 19, 20, 21)
Clay County is home to parts of Cheaha State Park in the Talladega National Forest and Lake Wedowee on the eastern boundary. Outdoor adventures abound in Clay County and the surrounding area.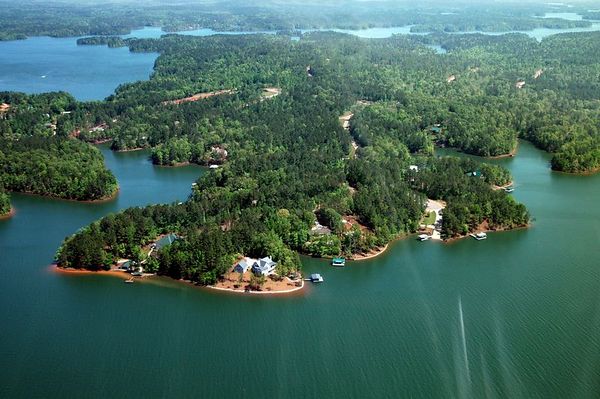 The Pinhoti Trail system weaves its way through the Talladega National Forest to Mt. Cheaha, the highest point in Alabama. Hikers along the trail may spy some of the local wildlife, including whitetail deer, wild turkey, and the rare bald eagle.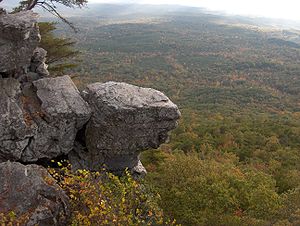 Clay County was created by the legislature December 7, 1866, from Randolph and Talladega counties. It bears the name of Henry Clay, the distinguished Kentucky statesman, and Whig leader.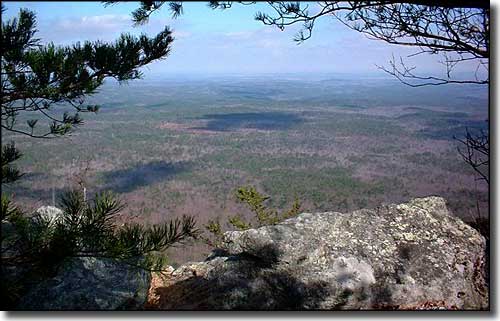 The county is located in the east-central part of the state, in the foothills of the Appalachian Mountains. It encompasses 605 square miles. The Talladega National Forest is located in the western part of the county. The county seat is located in Ashland. Other communities include Lineville and Mellow Valley.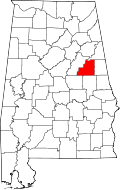 The act of establishment named James L. Barnhill, A. A. West, H. A. Manning and W. J. Pearce as commissioners to hold an election on March 4, 1867, to elect the authorized county officers, and also to hold an election for county site.
The town of Lineville was named as the place of holding the courts until a suitable court house could be ejected. As a result of the contest, a small place was selected, to which the name of Ashland was given, so called for the home of Mr. Clay, for whom the county had been named.
Gold has been found in Lineville, Alabama where Alabama gold camp is located
Paving at Courthouse in Ashland, Clay County, Alabama 1934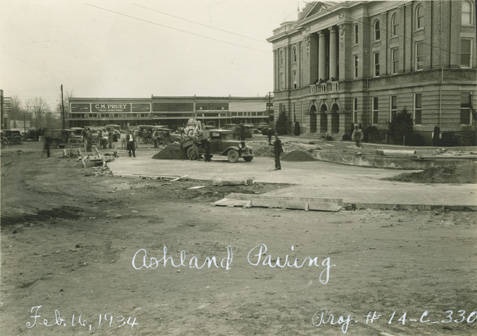 The officers elected were James L. Williams, probate judge; Wm. D. Haynes, clerk of the circuit court and W. L. Dick, sheriff.
Clay County was formed as the citizens had a difficult time reaching the county seats of Wedowee in Randolph County because of the river to the east and Talladega was difficult to reach because of the intervening mountains. Even today, Clay County is the only county in Alabama to have no US Highways in its boundaries.
Last Creek lands to be ceded
The territory is included in the Creek lands last to be ceded, March 24, 1832 and the Upper Creek towns of Anati tchapko, a Hillabl village on a northern tributary of Hillabi Creek; Hillabi on Koufadi Creek; 'Laundshi Apala, 15 miles above Hillabi; and Uktaha-Sa'ai a branch of Hillabi town, were all in its boundaries. Some of the former town sites can be identified . A stone mound is recorded in sec. 28 T. 19. S., R. 7 E., as well as ancient mica quarries. Stone pipes found throughout the locality show large admixtures of mica, and many objects of granite are noted.
Post Offices and Towns.—Revised to July 1, 1917, from U. S. Official Postal Guide. (Numbers indicate the number of rural routes from that office.)
Ashland (ch)-5
Crawford—2
Clairmont Springs
Delta—3
Hollins—1
Lineville—4
Millerville—3
Pyriton—2
Quenelda
Delegates to Constitutional Conventions.
1867—Thomas Adams.
1875—J. H. White.
190l—E. A. Phillips
Senators
1868—Green T. McAfee.
1871-2—G. T. McAfee.
l1872-3—A. Cunningham.
1873—A. Cunningham.
1874.5—A. Cunningham.
1875-6—A. Cunningham.
1876-7—M. G. Slaughter.
1878-9—P. N. Duncan.
1880-1—P. N. Duncan,
1882-3—Merritt Street.
1884-5—Merritt Street.
1886-7—Cecil Browne.
1888-9—Cecil Browne.
1890-1—W. M. Lackey.
1892-3—W. M. Lackey.
1894-5—H. L. McElderry.
1896-7—Hugh L. McElderry.
1898-9—John "R. McCain.
1899 (Spec.)—John R. McCain.
1900-01—J. R. McCain.
1903—Walter Scott Smith.
1907—IV M. White.
1907 (Spec.)—D. M. White.
1909—D. M. White.
1911—W. B. Merrill.
1915—J. R. McCain.
1919—O. T. Smith.
Representatives.
1870-1—J. H. White.
1868—T. W. Newsom.
1869-70—T. W. Newsom.
1871-2—J. H. White.
1872-3—J. H. White.
1873—J. H. White.
1874-5—James D. Barren.
1875-6—James D. Barron.
1876-7—L. A. Gibson.
1878-9—J. M. Kennedy.
1880-1—T. W. Newsom.
1882-3—J. D. Carmichael.
1884-5—Wm. Ingram.
1886-7—W. C. Simmons.
1888-9—J. A. J. Nelson.
1890-1—T. H. Howie.
1892-3—Robert D. Evans.
1894-5—J. C. Manning.
1896-7—D. M. Carmichael.
1899 (Spec.)—H. Clay Knight.
1899 (Spec.)—H. Clay Knight.
1900-01—J. D. Carmichael.
1903—William H. Preston.
1907—J. D. Carmichael.
1907 (Spec.)—J. D. Carmichael.
1909 (Spec.)—J. D. Carmichael.
1911—W. H. Preston.
1915—W. R. Pruett.
1919—F. J. Ingram.
SOURCES
History of Alabama and Dictionary of Alabama Biography,Thomas McAdory Owen, Marie Bankhead Owen S. J. Clarke publishing Company, 192, Vol. I
Do you want to know Thomas Jefferson's recipe for Vinegar of the Four Thieves or how to make Ox Tail Soup?
Check out genealogy, history books and historical fiction novels by Donna R. Causey