(transcribed (with misspellings etc.,  from History of Conecuh County, Alabama: Embracing a detailed record of events…pub. by Benjamin Franklin Rilery 1881)
Early Bellville Settlement
Concuh County, Alabama
In 1818 there came to the Bellville settlement (in the future Concecuh County, Alabama) a young man whose name was Robert C. Paine.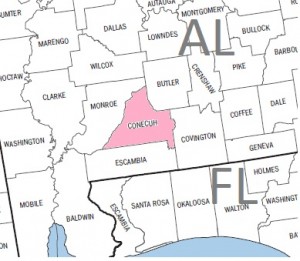 Location of Conecuh County, Alabama
He (Paine) was half-brother to Mrs. Alexander Travis. (Uncle of William Barret Travis, hero of the Alamo) Prompted by a spirit of enterprise, he erected, in the Bellville community, the first mercantile establishment ever built on the soil of Conecuh.
Goods were hauled by ox-cart from Blakely
His store-house is described as having been of exceedingly rude appearance—in apt keeping, however, with the principle of "the eternal fitness of things." It was built of pine poles, unstripped of their bark, and had a dirt floor. The stock in trade of this father merchant was a little coarse sugar, which he sold at fifty cents per pound; a little coffee, at one dollar per pound; and a few dry goods, suited to the tastes and the necessities of the early families. These goods he hauled in a small ox-cart from Blakely, Alabama.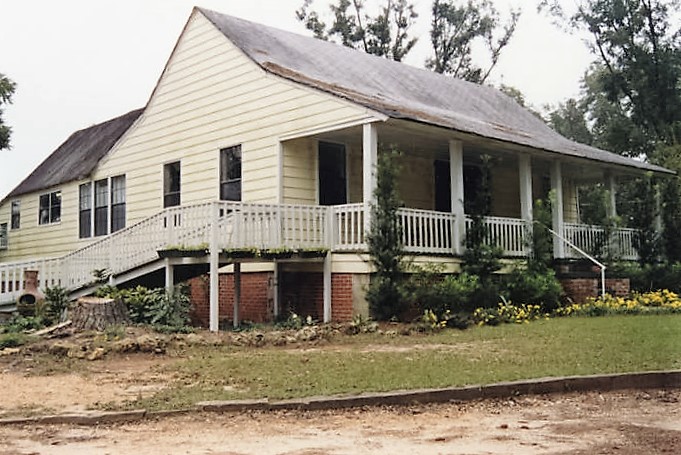 House on the east side of County Road 15 in the historic area of Belleville, Alabama. built about 1850 (Alabama Department of Archives and History)
Hampden Ridge was a rival settlement
While Bellville was thus rapidly asserting her claims to a more advanced civilization, Hampden Ridge (the Autrey settlement) was setting up rival claims. Here the first temple of justice was erected by the aspiring fathers, in the shape of a rude court house. It was built of chestnut logs, was planted full upon a dirt floor, and in regard to furniture, boasted of a rough table, behind which sat the wearer of the ermine in all his primitive dignity. Having but one room, the retiring juries would have to resort for secrecy, and for the formation of their verdicts, under the eye of a vigilant bailiff, to the surrounding forest.
Prisoners were conveyed across the country—a distance of thirty-five miles from the prison in Claiborne. During the session of court they had to be guarded beneath the shades of the ancestral oaks, which crown Hampden Ridge. Favorably for the future inhabitants of Conecuh, her earliest settlers were, to a great extent, men of piety.
Blind Minister preached the first sermon in Conecuh  County
Along with the development of the several bustling communities of the county, there grew up a desire to erect church edifices, to be consecrated to the worship of "the true and living God." About 1817 there removed from Twiggs county, Ga., a Baptist minister, whose name was David Wood. Though blind, he was an earnest, practical, devoted minister of the truth. He preached the first sermon ever delivered in Conecuh county, in a small, rude cabin, which stood on the spot of ground now occupied by the graveyard, near the Bellville Baptist Church.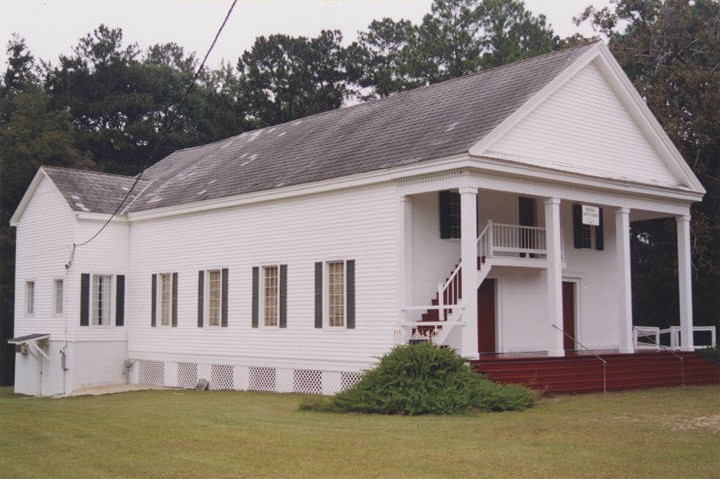 Belleville Baptist Church west side County Road 15 in the historic area of Belleville, Alabama.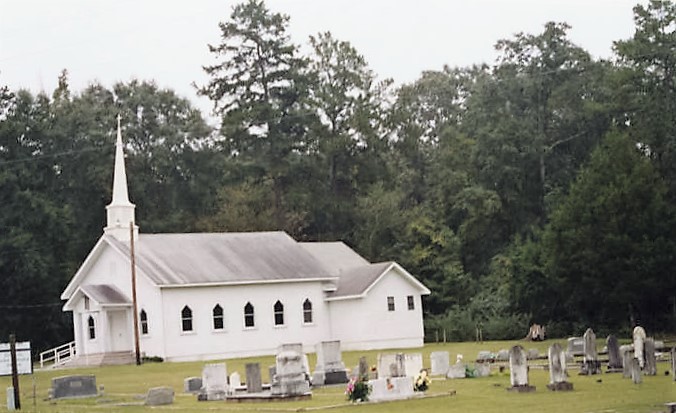 Belleville Methodist Church on the south side U.S. Highway 84 in the historic area of Belleville, (Alabama Department of Archives and History)
School was established by John Greene, Sr.
A little later than this, the first school ever instituted in Conecuh was established by John Greene, Sr., near the site of his present home. (in 1881).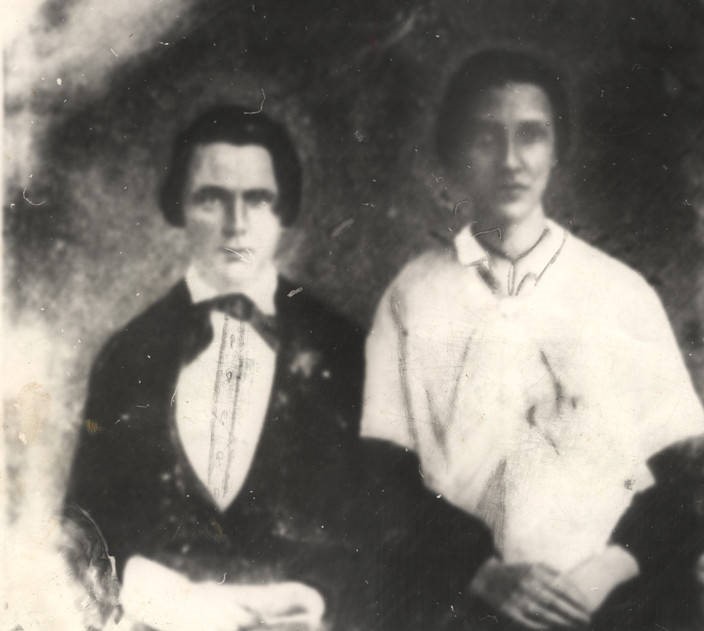 John Green and his wife Nancy Betts Jones Green, of Conecuh County, Alabama. (Alabama Department of Archives and History)
Among his pupils were the Rev. David Lee,  of  later Lowndes county; his brother, Ithiel, deceased; Watkins Salter, at one time clerk of the court of Conecuh, and afterward its representative in the Legislature, and still later a representative from Lowndes county; the late Miles Herrington, and Jacob Betts, a prominent merchant at Burnt Corn—then quite a small boy.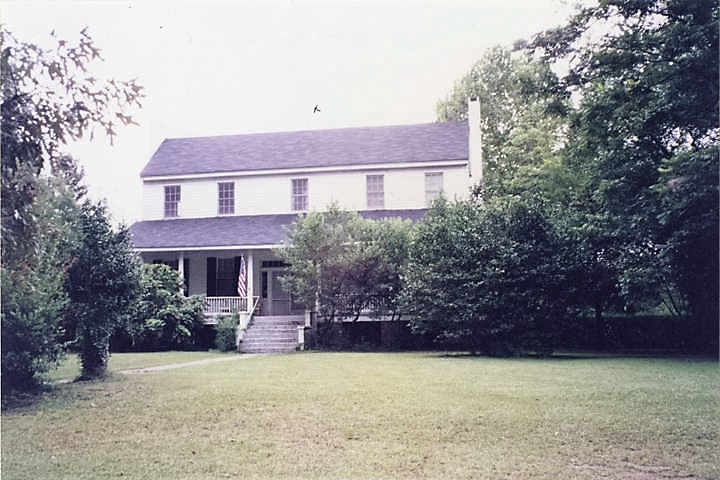 Front (western elevation) of the Hawthorn-McCreary House in Belleville, Alabama. The house was built in 1845 and was destroyed by an arsonist in 2000. (Alabama Department of Archives and History)
Start researching your family genealogy research in minutes. This inexpensive Ebook has simple instructions on how to get started with FREE sources. Download WHERE DO I START? Hints and Tips for Beginning Genealogists with On-line resources to your computer immediately with the a FREE APP below and begin your research today!
Reviews
"This book was very informative and at a very modest price. One web site I may have missed in your book that has been very helpful to me is genealogybank.com. I found articles about several of my ancestors in their newspaper archives. Thank you for your great newsletter and this book."
"The book was clear & concise, with excellent information for beginners. As an experienced genealogist, I enjoyed the chapter with lists of interview questions. I'd recommend this book to those who are just beginning to work on their genealogies. For more experienced genealogists, it provides a nice refresher."