All the wills in this book were written prior to 1925 from very old hand-written documents.
ALABAMA PIONEERS Transcribed Wills and Abstracts of Wills Book I

includes transcriptions of Alabama pioneer wills and abstracts of wills compiled from submissions by readers to the Alabama Pioneers website. They are searchable in the E-book format. All were written prior to 1925 from very old hand-written documents.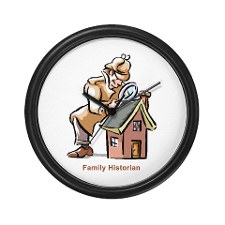 Some surnames mentioned in the wills – Alston, Andrews, Arnold, Avery, Bagwell, Barge, Bass, Bates, Bealle, Benton, Bird, Blackmon, Booth, Brazeal, Breyard, Bryant, Burnes, Burns, Bush, Butts, Caffey, Camp, Cannon, Carter, Clanton, Cleveland, Coker, Cooper, Cornelius, Cozby, Davis, DeJarnette, Dennis, Deramus, Dudley, Dumas, Eddins, Elam, Elliott, Ellis, Ezell, Farrar, Ferguson, Franklin, Gaines, Golden, Goldwin, Griffiths, Grimes, Gunter, Hagerty, Hamilton, Hearin, Hearne, Henry, Holly, Holtam, Hurst, Irby, Jackson, James, Jarman, Johnson, Junkin, Keener, Ketler, Lamkins, Lee, Lewis, Lovorn, May, Mayfield, McClure, Miller, Mims, Mixon, Mobley, Morgan, Morris, Nash, Parker, Read, Rhodes, Riley, Robinson, Rogers, Samons, Schmitt, Seale, Sheffield, Smith, Stanford, Stovall, Tate, Thomas, Thompson, Trawick, Trucks, Vickers, Ware, Wells, Whatley, White, Whitehurst, Wicker, Williams, Williamson, Wilson, Woods, Zeigler
Check the names of the wills by looking the Table of Contents in the SAMPLE pages on Amazon to see if your ancestor's will is included in this volume.
Did you know you can instantly download and read an E-book to your computer/Smartphone or another electronic device for Free? Click below for details

Download the Free Amazon Cloud App and you can even store your E-books in your personal Amazon Cloud library instead of on your computer. This saves space on your computer and enables you to read your E-books with smartphones or other electronic devices anywhere you are able to open an internet browser.
ALABAMA PIONEERS Transcribed Wills and Abstracts of Wills Book I