(Transcribed from the from the Birmingham Iron Age April 2, 1874)
HINTS TO HOUSE-BUILDERS
Avoid such lots as will require your house to face North.
Have your living rooms to face South always, if possible.
Put your hall on the North side of the house.
Don't spoil your sunny windows by stretching a piazza outside which will keep the sun away.
Live in your pleasantest room.
Build no parlors to shut up; what is good enough for you is good enough for visitors.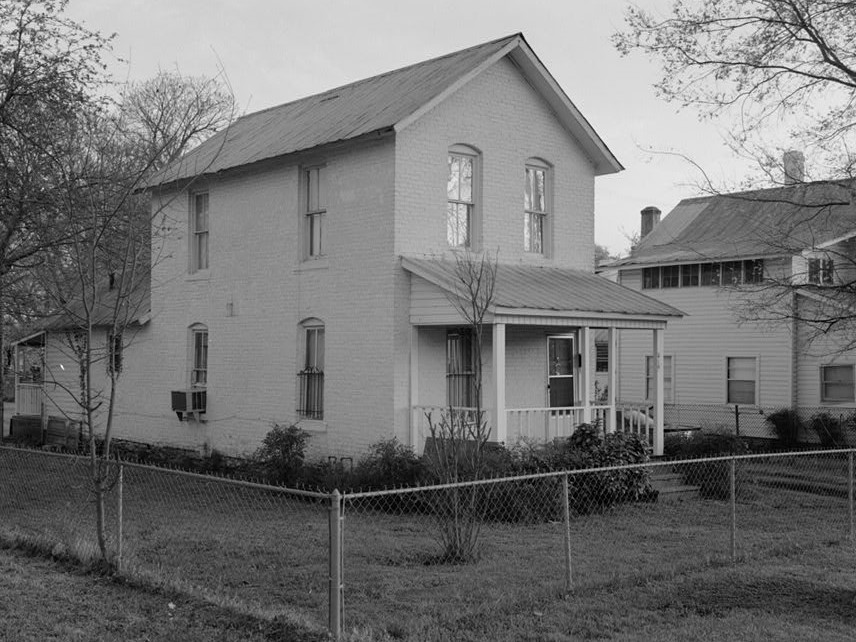 219 Second Street (House), Thomas, Jefferson County, AL ca. 1890 (by Sue Benz, Historical Survey, HAER AL-114 Library of Congress)
Have a bow window in your living room. Make your windows large, and enough of them. Have plenty of good closets. A goodly pantry and a closet should be connected with the kitchen. Build a fire-place in your living room.
The height of your rooms should be one-third the sum of the width and length of your living room.
Start researching your family genealogy research in minutes.

 

This inexpensive Ebook has simple instructions on

 

how to get started with FREE sources. Download 

WHERE DO I START? Hints and Tips for Beginning Genealogists with On-line resources 

to your computer immediately with the a FREE APP below and begin your research today!
Reviews
"This book was very informative and at a very modest price. One web site I may have missed in your book that has been very helpful to me is genealogybank.com. I found articles about several of my ancestors in their newspaper archives. Thank you for your great newsletter and this book."
"The book was clear & concise, with excellent information for beginners. As an experienced genealogist, I enjoyed the chapter with lists of interview questions. I'd recommend this book to those who are just beginning to work on their genealogies. For more experienced genealogists, it provides a nice refresher."