Click http://www.alabamapioneers.com/honor-your-ancestor-on-alabama-pioneers-for-the-bicentennial/ to see how to honor your ancestor as a Notable Alabama Pioneer
COL. JOSEPH HAYES ACKLEN
BIOGRAPHY and GENEALOGY
(1850-1938)
Madison County, Alabama, Tennessee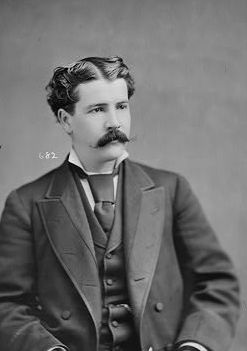 Col. Joseph Hayes Acklen, a lawyer, and representative in Congress was born May 20, 1850, Nashville, Tennessee. He was the son of a lawyer and Texas Revolutionary soldier Joseph Alexander Smith Acklen (b. July 6, 1816 Huntsville, Madison Co., AL – d. September 11, 1863 LA) and Adelicia (Hayes) Acklen the mistress of Belmont who was one of the wealthiest and most interesting women in antebellum America.1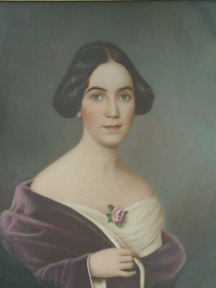 Col. Joseph Hayes Acklen was the grandson of Samuel Black Acklen and Elizabeth (Hunt) Acklen, daughter of Captain John Hunt, founder of Huntsville, Alabama and of Oliver Bliss Hayes and Sarah Clements/Clemmons "Sallie" (Hightower) Hayes and the great-grandson of Dr. Richard Hightower and Nancy L. (Smith) Hightower.
Col. Joseph Hayes Acklen was born into a life of great affluence; His parents' summer home was the Belmont Mansion, built in 1853. It was a home of 36 rooms and 19,000 square feet. "At Belmont, the Acklens entertained such notables as President Andrew Johnson, inventor Alexander Graham Bell, socialite Octavia La Vert, philosopher Thomas Huxley, and soldier of fortune William Walker, as well as numerous Confederate officers and political figures. During the Battle of Nashville in 1864, Belmont was used as the headquarters of General Thomas Wood, one of the Union commanders."2
He received his early schooling from private tutors, was graduated in two foreign universities, from Burlington College, and from Lebanon Law School, Tennessee. He began the practice of law in 1871; was elected to the Forty-fifth, Forty-sixth, and Forty-eighth Congresses from Louisiana; was elected president of the Bar Association of Tennessee, 1901-1902; became general insurance counsel for Tennessee; was appointed counsel for the St. Louis & San Francisco railroad in Tennessee; became state game warden in the Department of Game, Fish and Forestry, for ten years; and was appointed chief warden of the United States, 1913.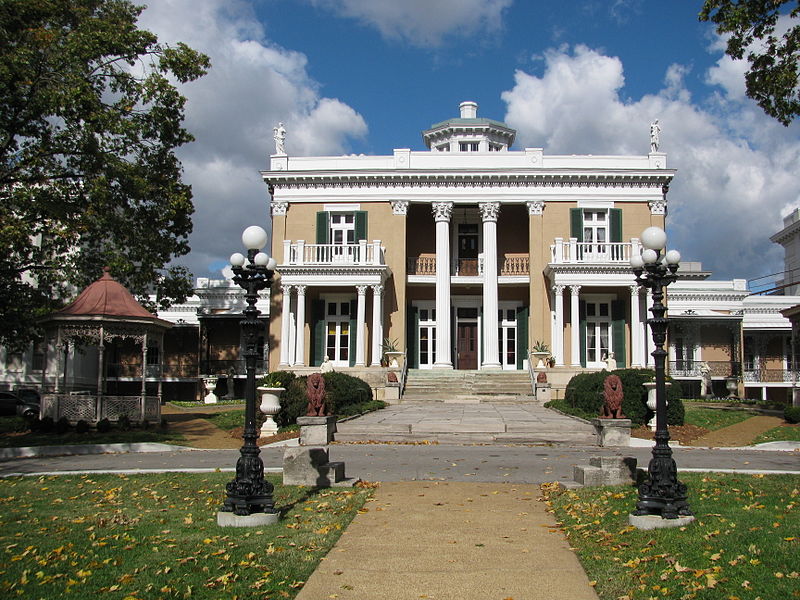 Col. Acklen was chairman of the Davidson County Democratic executive committee for eight years; was a member of the state executive committee; was general counsel of the National Association of Game and Fish Commissioners of United States until 1912, when he was elected president. He was the author of "Game, Fish and Forestry Laws for Tennessee" and numerous articles on ornithology, fish culture, forestry and field sports.
On July 11, 1871, at Memphis, Tennesse, he married Hattie Leonora Bethell, died at Columbia, Tennessee, June 1873, daughter of Pinckney Charles Bethell and Harriet Bethell.
He married 2nd January 30, 1890, Jeannette Catherine Tillotson, daughter of Richard Montgomery Tillotson of New York. Jeanette and Joseph were married in her parent's home in Kansas City, Missouri on January 30, 1890. 3
His children, by first marriage:
d. in infancy;
by second marriage:
Jeannette Tillotson Acklen (May 7, 1891 TN – Dec. 5, 1984, TN) married Oscar French Noel
Joseph Hayes Acklen, (September 10, 1892 TN – October 22, 1899, TN) age seven years
Catherine Acklen
Pauline Acklen (Jan 28, 1897, TN – Nov. 26, 1945, Brentwood, TN) married Robert E. Landis
William Hayes Acklen (November 2, 1900, TN – January 15, 1907, TN)
Claudia Maria Livingston Acklen, (October 8, 1904 TN – December 30, 1907, TN)
Richard Montgomery Acklen (Jun 21, 1908, TN – May 9, 1931, TN)
Robert Livingston Acklen (December 19, 1911 – Sep 26, 2006) married Aimee Lips (Jan. 8, 1913-1987) moved to Dallas, Texas where he died.
Colonel Joseph Hayes Acklen's last residence was Acklen Park, Nashville, Tennessee where he died Oct 22, 1899. He and his wife, Jeanette (b. Nov. 11, 1871 KS – Apr 2. 1955 TN) are buried in Mount Olivet Cemetery in Nashville, Davidson County, Tennessee.
SOURCES
History of Alabama and dictionary of Alabama biography, Volume 3 By Thomas McAdory Owen, Marie Bankhead Owen
Find A Grave Memorial# 6404544 # 28214863 # 27784624 # 21012245 # 7742953 # 23395045 # 21577669 # 13702120 # 22302556 # 27831350 # 27783985 # 27784317 # 27831497# 27783711 # 100604649 # 100604622
1Find A Grave.com Memorial# 7742953
2Find A Grave Memorial# 7742953
3Find A Grave.com
Did you know that all E-books can be downloaded immediately from Amazon.com? Click below to see how.