This Zeigler House1 (depicted in the photographs below) was built ca. 1825 is still standing in Elmore County, Alabama. The Zeigler family arrived in Alabama around this time and Frank Zeigler, the ex-slave in this interview, was probably one of their slaves. From the information provided below, it appears his father may have been owned by William Zeigler born Mar 16, 1791 in SC and died Jun 16, 1845. He and his wife Nancy (unknown) are buried in the Zeigler Cemetery at the Coosada Baptist Church. Scroll to the bottom of this story to see more history about the Zeigler family.2  Warning: Please remember this story was written in the 1930s and some words used may be offensive by today's standard.
Transcribed and unedited story of
FRANK ZEIGLER
EX-SLAVE
WRITTEN BY WPA WRITER3
Edith Sims
Clanton, Alabama
ca. 1939
Frank Zeigler is the son of Betty and Daniel Zeigler. All that Frank knows about his people is that his mother came to Alabama from Georgia when she was only one year old. Frank's father came to the States from across the water and was called "Ship Dan". They were bought from the auction block in Montgomery by a Mr. Zeigler.
Plantation was located at Robinson Springs
Mr. Zeigler died before Frank was born. After his death his wife, Nancy Zeigler, run the plantation. The plantation was located where Robinson Springs now is. There were about five hundred acres of land and about fifty slaves. These slaves lived in log cabins a short distance from the home of the owner. They consisted of one room with one window and one door. There was only a bed some chairs and a table in these. Frank does not remember very much about the life on this plantation because while he was still very young "old Miss" died. The slaves were divided between the children along with the other property.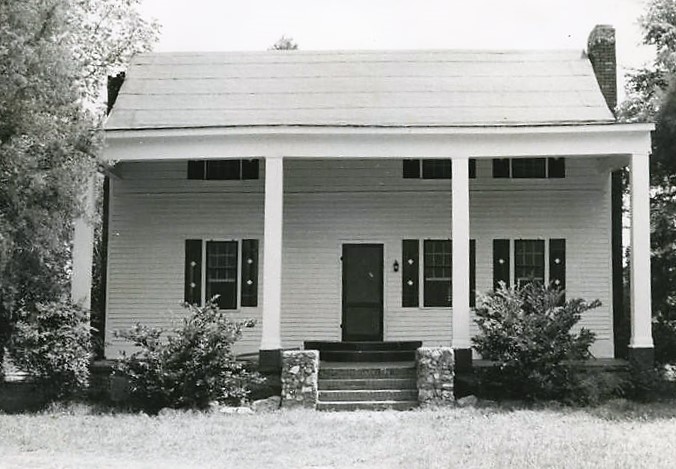 Front of Zeigler House in Coosada, Alabama (Alabama Department of Archives and History)
Frank went to Billy Zeigler. Billy was too young to handle his property so his slaves were rented out to the smaller plantations whose owners did not have enough slaves but were unable to buy more. Frank stayed with his family until he was old enough to work himself. Then he worked for different people at the usual jobs on a farm, plowing, hoeing and the duties around the home. The mistress cooked for the slaves at the same time that she cooked for her own family.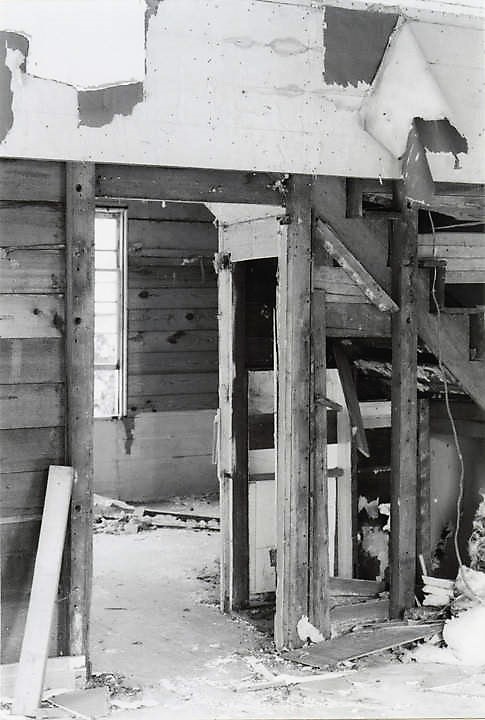 Zeigler House in Coosada, Alabama. (Alabama Department of Archives and History)
Given only one whipping
There were no overseers on the plantations where Frank worked. The owner was his own overseer. When the slaves were punished the master did it himself. Frank was given only one whipping while he was a slave. He says that he went out as usual to feed the horses one morning and after he had fed them he climbed into the corn crib to shuck some corn for the evening feeding. It was cold that day so he thrust his hands and feet down into the shucks to get them warm. As they got warmer, he got sleepy. "All niggers is easy to go to sleep," so when the master came to see where he was he found Frank asleep. Frank says that the master was about drunk and so was easily angered. He accused Frank of not having fed the horses at all and made him feed them again. Frank says "them horses never did have enough to eat so they et all I gave them again". Because he thought Frank had told a lie about it he took him out and whipped him.
At the time the war started Frank was working for a man who had only ten slaves. This man, Tom Sales, used Frank as a driver. His duties were to feed the livestock and at all times be ready to drive the master to any place that he wanted to go. It was because of this that Frank was in a position to go to the auctions of the slaves in Montgomery. Frank says these auctions were very much like the present day auctions of horses and mules. The slaves were placed on the auction block and give demonstrations as to strength and sometimes were made to sing and dance. After they had entertained the crowd the bidding would begin and the slave went to the highest bidder.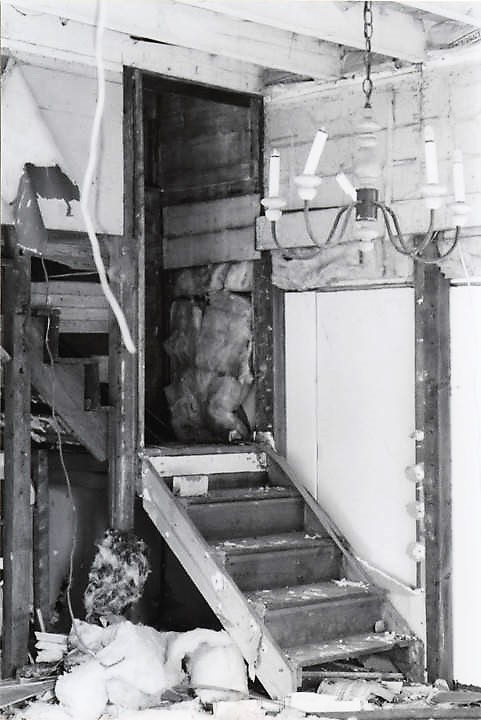 Zeigler House in Coosada, Alabama. (Alabama Department of Archives and History)
Not allowed to go to school
When the war started Billy Zeigler sent for Frank to come home to go to war with him. When Frank got there he found his master sick and unable to go, so Frank went back to work for Mr. Sales. He stayed with Mr. Sales during the war and for a year after it's close. The slaves were not told what the war was all about and so did not know that they were free until about a year after it was over.
The slaves were not allowed to go to school but went to church and Sunday School. There was a negro preacher on the plantation who preached for the slaves. This preacher would try to teach the slaves to read passages from the Bible but very few of them ever learned very much about it.
Frank's duties were light and he had plenty time to hunt. For the most part he would hunt for rabbits. He did not like to hunt at night. He did not like to fish so he did very little of it.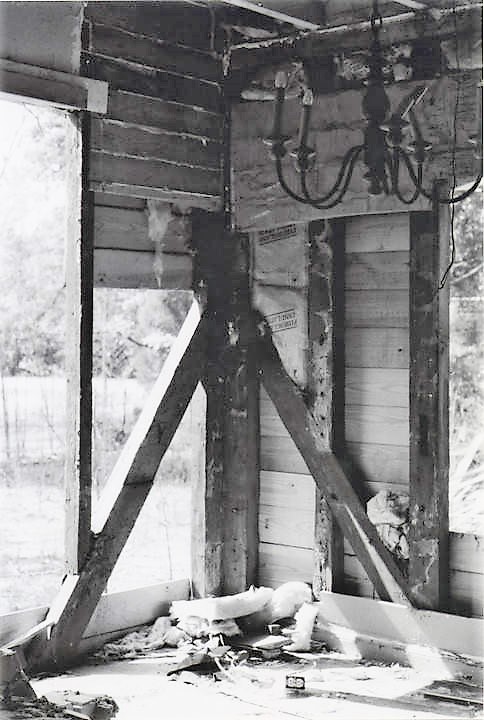 Zeigler House in Coosada, Alabama. (Alabama Department of Archives and History)
One slave tried to run away
There was only one of the slaves that ever tried to run away. This man was a big strong half-breed, Creek Indian and negro. He tried several times to get away and the only time that he was successful, he came back in a few days. He went to the master and told him that he was not going to work for him and that he had "better put him in his pocket." The master exchanged him for a negro woman and her child.
About a year after the close of the war a troop of Yankee soldiers came and made camp a short distance down the road from the home of Frank's master. The Captain told Mr. Sales that if he would have some cakes and pies made he and his men would buy them. They made them and carried them to the camp. The captain bought two and the soldiers took the rest. When Mr. Sales told the captain that the soldiers would not pay, the captain told him to point out the ones that wouldn't pay and he would make them. Of course they couldn't do this so they didn't get the money. Anything else that the soldiers saw that they wanted they took without saying anything to anyone.
Frank didn't care for games because he would rather sleep than play when he was not working. The chief entertainment of Frank and his friends was dancing. They did not work at night so they held dancing "bees". There was one slave that played an old fiddle. This was all the music they had. He does not remember any of the songs that they sung them. He says that he was not a singer.
Married after the war
The slaves were married then as they are now except that they did not have a "paper". Frank was not married until after the war. He says that when he and his "ole woman" decided to "get hitched" they started out to find a preacher and when they found one they were married right there in the middle of the road. They had six children, two girls and four boys. The girls are dead and the boys are all working at good jobs. Two for the railroad, one in a pipe shop, and the other is in the army somewhere in New York State.
Frank is a Baptist. He was converted. He was walking along one day and "a Voice" said to him "why will you idle your time away?" Frank said "Glory be to God I've found peace for my poor dying soul." The "Voice" said, "Take that and cultivate it". But Frank thought "the Voice" would tell him more so he waited. After seven years when he didn't hear anything more he decided to go on and join the church anyway.
Frank says that he never was afraid of ghost. He never did see one so he "just didn't believe there was such things." He saw the Ku Klux Klan once but he knew they were not after him so he wasn't afraid.
Frank owns his own home and although he has been blind for the past five years he seems to be happy with his lot in life.
2Frank Zeigler appears to have been owned by this family –
WILLIAM ZEIGLER was born Mar 16, 1791 in SC and died Jun 16, 1845. He and his wife Nancy (unknown) are buried in the Zeigler Cemetery at the Coosada Baptist Church. William's will of Oct 1, 1842 shows he owns a mill and names his wife, six children and a granddaughter: 1) Joel born May 1, 1818 SC, died Aug 23, 1886 and on Apr 17, 1856 married Ann Rebecca Snipes in Autauga Co., 2) Henry born Apr 18, 1819 and married Debora Ann Massingale on Feb 13, 1845 in Autauga Co., 3) Mary Ann married Richard Spigener (son of Jane Elizabeth and George Spigener above), 4) George L. born 1827 AL and married Louisa Zeigler on Apr 5, 1849 in Autauga Co. 5) John J., 6) William, 7) The unknown daughter was the mother of Elizabeth Tyler, born 1829 in AL, who married Joseph Stalnicker.
3During the 1930s, Great Depression era, many writers were employed to interview people and write stories about life in the United States. The program was named the U.S. Work Projects Administration, Federal Writers' Project and it gave employment to historians, teachers, writers, librarians, and other white-collar workers. These important stories and interviews provide much information about our past American culture and history.
Where Do I Start?: HINTS and TIPS for BEGINNING GENEALOGISTS with ONLINE RESOURCE

 Do you need some guidance in your genealogy search? Save time and avoid pitfalls in your research. This book provides simple, no-nonsense instructions to help you get started. Many FREE research links included.
Tips include:
WHERE TO FIND – on-line resources, experienced genealogists will not be aware of many of these.
COURT RESEARCH – how to do courthouse research, where to find birth, death, social security records free on-line.
EIGHTY – ONE QUESTIONS – you should ask your elderly loved ones before it's too late.
TIPS ON BREAKING DOWN THE WALL – Everyone faces some difficulties in research, often called a 'brick wall' but WHERE DO I START? provides suggestions for overcoming them.