These photographs of young cotton mill workers taken by Lewis Wickes Hine in November and December 1913 are haunting. Merrimack mill was located in Huntsville, Alabama. (continued below)
Many of the children are so young. I can't imagine children of this age being in a factory mill, much less working there. I bet many died at an early age. The words in italics are of Lewis Wickes Hine.
Charlie Foster
Charlie Foster – look at that beautiful smile! According to Hine, "Charlie Foster has a steady job in the Merrimack Mills. School Record says he is now ten years old. His father told me that he could not read, and still he is putting him into the mill." The photograph was taken in December 1913.
Help us share Alabama's lost and forgotten History with the world Click to see how to
Gracie Clark family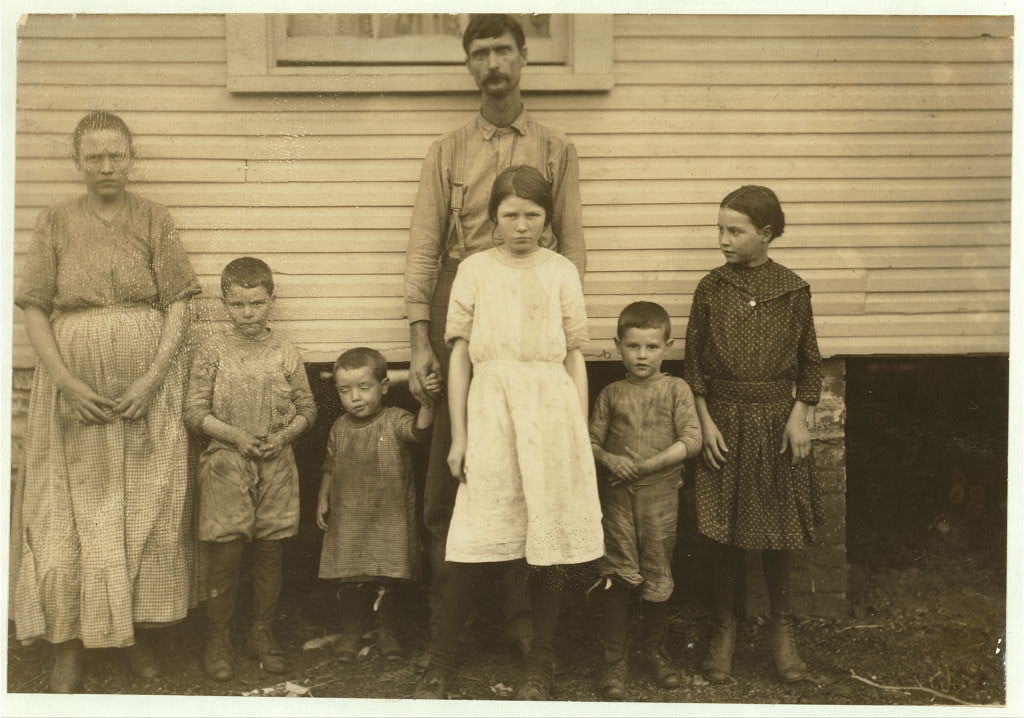 This is Gracie Clark with her family in November 1913.  Hine states: "Gracie Clark, 268 A Street (with a white dress) has been a spinner in the filling room of Merrimack Mill for three years. Her Life Insurance Policy gives her age thirteen years now, so she began working at ten years."  It is interesting that the children had life insurance policies.
Unknown boys – Merrimack Mill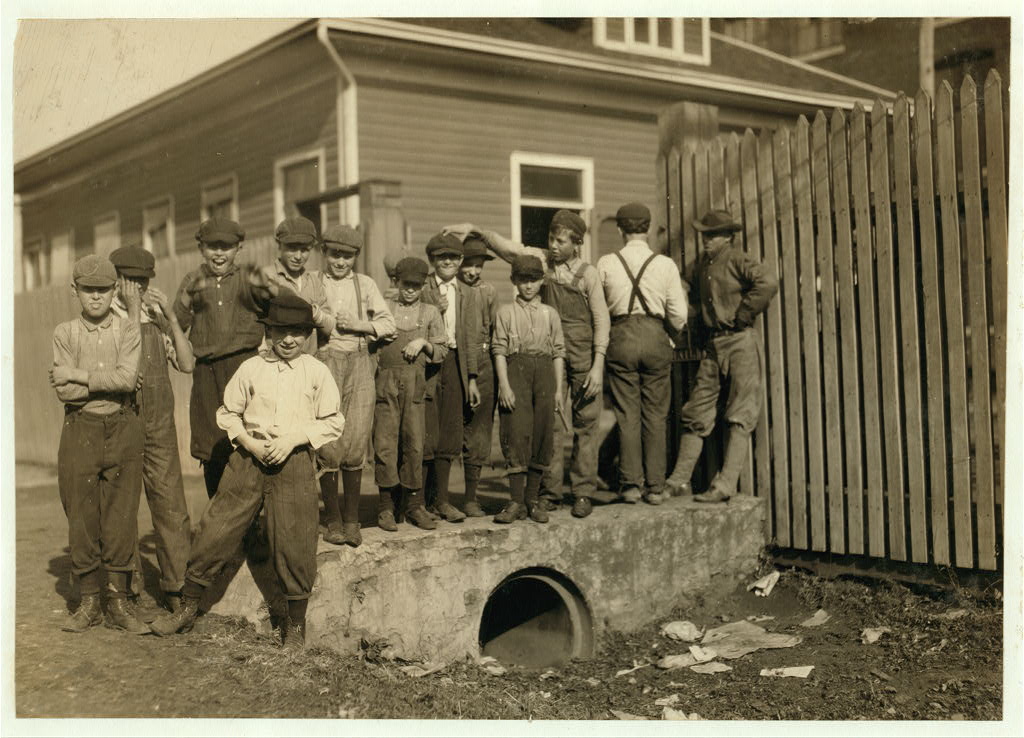 Names are unknown on these Merrimack Mill workers but they all appear to be young, especially the boys in the middle. Hine states that these were not the youngest. The photograph was taken December 1913.
Madeline Causey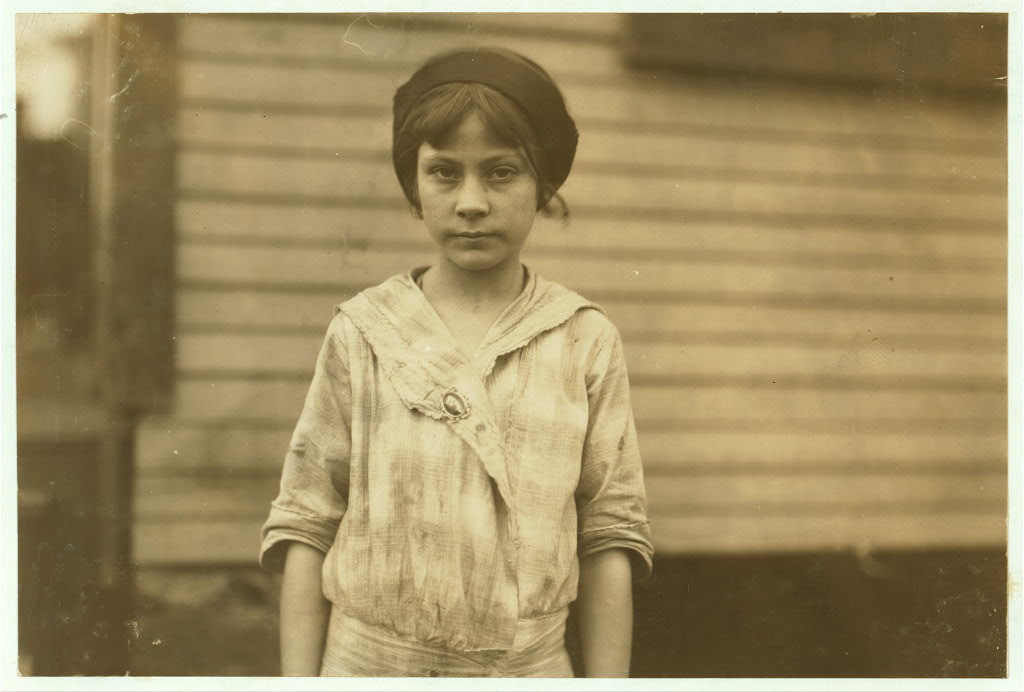 Madeline Causey a "ten-year-old worker in Merrimack Mills." Hine's reports that she has "Been working there for four months. Fills batteries. Her mother said she was born July 7, 1903."
Pinkie Durham and sister Eliza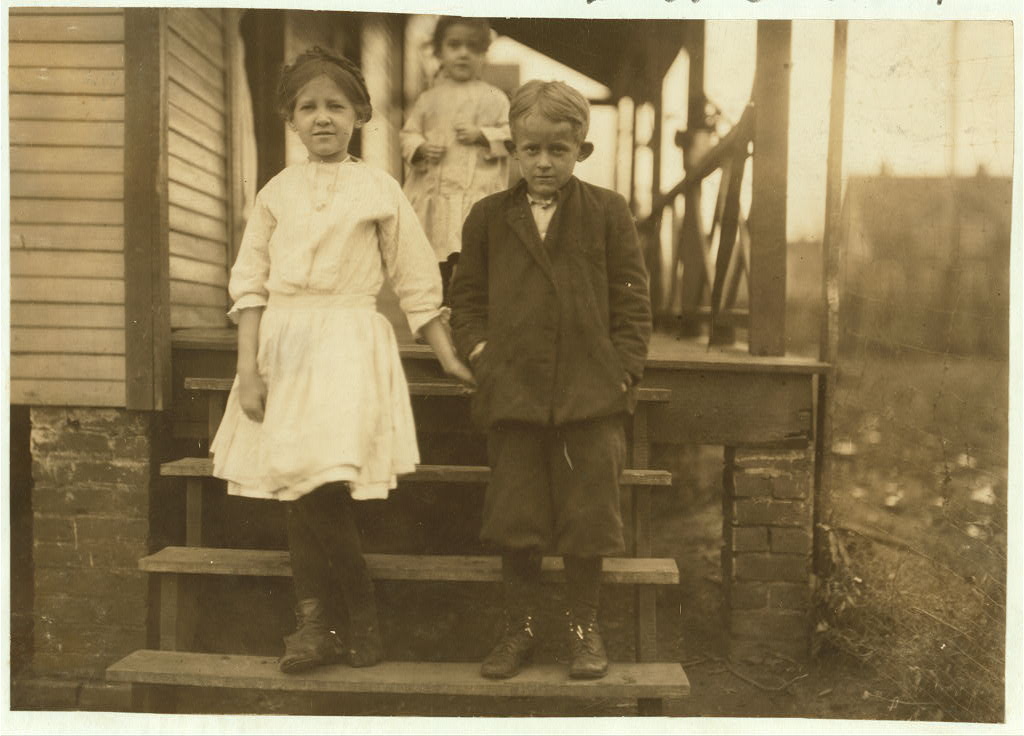 These children don't appear to be older than six. Hine reports the following about them. "Pinkie Durham eight-year-old sweeper and his sister Eliza. She began at eleven; now twelve according to the School Record. She recently had her leg broken in the mill. Boy ran a doffing box into her. She has been working for one year in Merrimack Mfg. Co, 426 C Street." The photograph was taken November 1913.
Unknown children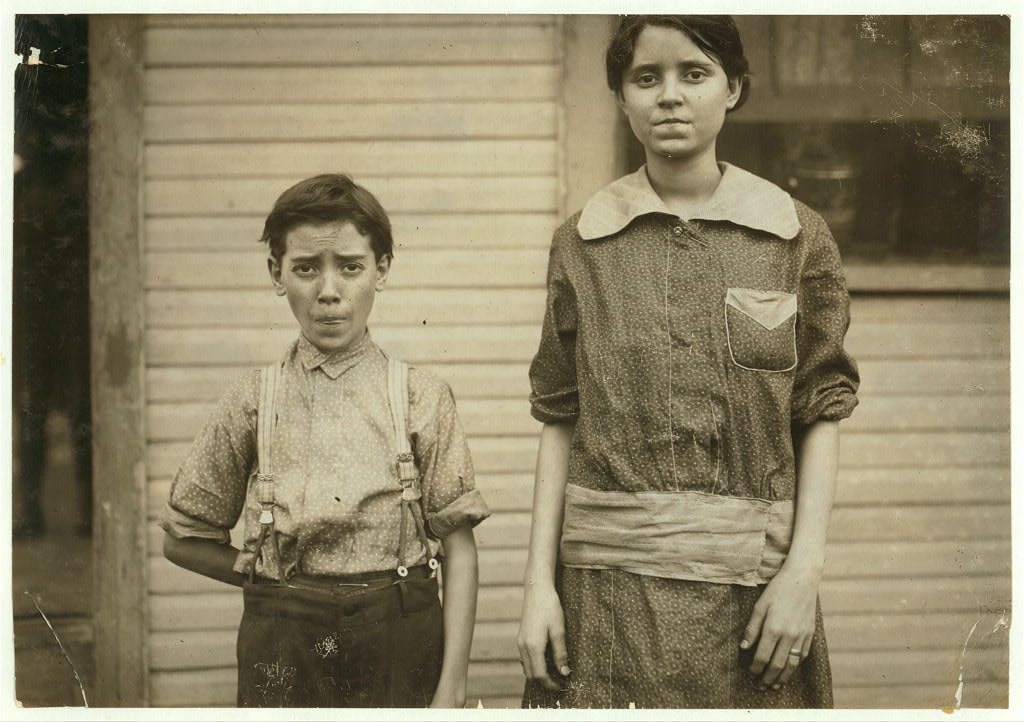 All that is known about these two is that they were "two workers in Merrimack Mills in November 1913." They look exhausted.
Some stories include:
The true story of the first Mardi Gras in America and where it took place
The Mississippi Bubble Burst – how it affected the settlers
Did you know that many people devoted to the Crown settled in Alabama –
Sophia McGillivray- what she did when she was nine months pregnant
Alabama had its first Interstate in the early days of settlement