The Gay Family came to America on the MARY and the JOHN in 1636 and settled in Dedham, Massachusetts. Three brothers came over together. Some descendants moved north to Maine in the vicinity of Waldoboro and sometime thereafter, another branch of the family moved south and married in with the Indians. The Southern branch included here begins with Henry Gay born 1628 in England.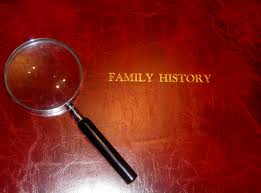 In my personal genealogy research, I often spent days in courthouses, libraries and cemeteries, as well as considerable expense copying, records only to discover that I was following in another researcher's footsteps. Sometimes I even discovered I was following the wrong path. I could have saved myself time, effort and a lot of money if I'd only known of the research sooner.
While not an authoritative book on Henry Gay, since this is not my family line, this book includes research I have compiled over the years which has been completed by other researchers on Henry Gay.  It is up to Henry Gay's researchers to accept or disregard the data with additional documentation.  Hopefully, this book will provide a place to start for beginning researchers.
The Southern branch included here begins with Henry Gay born 1628 in England. Descendant surnames included in this book include: ALLEN, AWBREY, AWTREY, BABB, BARFIELD, BENTON, BRIDGES, BUSTER, CASTLEBERRY, COLLEY, COTTINGHAM, DANIEL, DENNIS, DEVAUN, DOBSON, DODSON, EADY, ELBERT, FOSTER, FRENCH, GIFFORD, HANSON, HARRIS, HARWELL, HAWS, HAYNES, HEFLIN, HEMPERLEY, HINTON, HUNT, JACKSON, JORDAN, KILGORE, MCDANIEL, LANDERS, LAWRENCE, LOVVORN, MANN, MCCONNELL, MCMURRAY, MCRITCHIE, MELTON, MILNER, MOORE, NELSON, PAGE, PHILLIPS, PICKETT, POWELL, PURIFOY, REYNOLDS, RICHARDSON, RUSKIN, SANDERS, SHELL, SIKES, SIMS, STEVENS, STEWART, STOKES, STONE, TERRELL, TOMPSON, TRAVIS, TURNER, VENTRESS, WALKER, WHEELER, WILSON, WOOD, YATES
Some Southern Descendants of HENRY GAY (1628-1688)