He carried the shot in his side for the rest of his life
by
Shannon Hollon
My grandparents loved to sit on there front porch and tell us stories until the day faded into dark.
My GGGgrandfather was Alfred Bearden(1826-1910).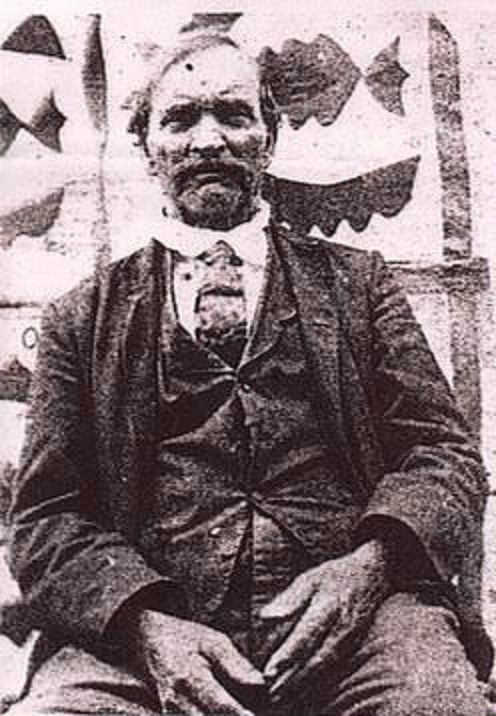 Alfred Bearden
After serving in the Civil War(Perry County Guards) and returning home unharmed he took his Feist squirrel dog and went hunting.
After shooting a squirrel the excited little dog jumped up on him discharging the gun leaning against him in his side, he was bedridden for months while his wife nursed him back to health but he carried the shot in his side for the rest of his life.
Later in his life he attended a Confederate veterans reunion where he "put him a suit together" to have his picture made(notice the quilt backdrop). He is buried at Salem cemetery (Montevallo Al.) and his faithful wife lies next to him.