Long involved in state and national efforts to reform child labor laws, Loraine Bedsole (Bush) Tunstall was largely responsible for the establishment of the child labor department in Alabama.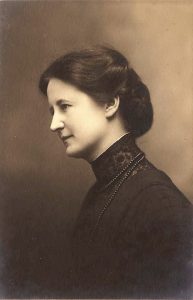 Loraine Bedsole (Bush) Tunstall
She broke the glass ceiling in the government of Alabama when on December 5th, 1919, for the first time, a woman became the head of a state agency in Alabama when she was named the director of the newly created Child Welfare Department.
She had a strong educational background
Loraine Bedsole Bush, was born May 11, 1881, in Clarke County, Ala., daughter of Travis Linyer and Martha (Goodman) Bedsole; the former born at DeFuniak, Fla., the latter of Georgia; granddaughter of Edward and Susan (Blackwell) Bedsole, of North Carolina, and of Matthew and Mary (Sheffield) Goodman, of Georgia.
Her education was secured under a governess at Tallahatta Springs, Clarke County, the Thomasville High School, The Atheneum, and in special study in Washington, D. C.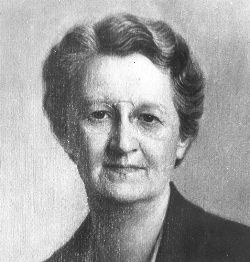 Loraine Bedsole (Bush) Tunstall (Alabama Department of Archives and History)
And work experience
She was deputy child labor inspector for two and one-half years during the administration of Dr. William H. Oates. She later served for a time in the Children's Bureau of the U. S. Department of Labor, as U. S. Factory Inspector. She later went with the National Child Labor Committee of New York City, charged with the duty of securing child welfare legislation in the several states.
Helped passed child welfare laws and bills
Early in 1919, Mrs. Bush returned to Alabama and was largely instrumental in securing the passage of the child labor bill, as well as the law establishing the State Child Welfare Department.
She was elected as the first director of this department, on December 5, 1919.
On March 9, 1909, at Thomasville. she was married to Dr. Charles Fletcher Bush, who was then State Prison Inspector. He was the son of Dr. B. W. and Mary (Hudson) Bush, of Thomasville, Ala.
SOURCE
Alabama Official and Statistical Register, 1920
Alabama Department of Archives and History
Prior to statehood, Alabama was a vast wilderness with a large Native American population. It is only natural that when new immigrants from other states arrived, conflicts over the land would arise. Soon, these small conflicts exploded into war.
Alabama Footprints Confrontation is a collection of lost and forgotten stories that reveals why and how the confrontation between the Native American population and settlers developed into the Creek-Indian War as well as stories of the bravery and heroism of participants from both sides.
Some stores include:
Tecumseh Causes Earthquake
Terrified Settlers Abandon Farms
Survivor Stories From Fort Mims Massacre
Hillabee Massacre
Threat of Starvation Men Turn To Mutiny
Red Eagle After The War