REVIEW: Some ancestors I haven't found elsewhere. By Valerie J. R. Atkinson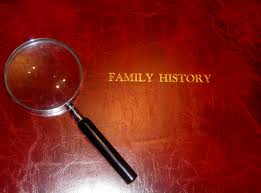 The Aldrich family of Alabama can trace their family tree back to the early days of Alabama.
George Aldrich was born in Derbyshire, England, about 1605. He was a tailor by trade. He sailed for America, November 6, 1631. He married Catherine Seald in England, September 3, 1620. He settled first in Dorchester, Massachusetts, where he and his wife Catherine were members of the Dorchester Church in 1636. He lived in Braintree from about 1640 to 1663, when he settled in Mendon, one of the first seven settlers. He sold his place at Braintree to Richard Thayer, June 9, 1663. He died at Mendon, March 1, 1682. His wife died there January 11, 1691.
Some descendant surnames of George Aldrich include: BARNEY, BARTLETT, BENSON, BOWEN, BROWN, BRUCE, CHAMBERLIN, COLE, COOK, CRAGIN, FARRINGTON, FLETCHER, FREEMAN, GALE, GASKILL, GIBBS, GILBERT, HAYWARD, HEMINWAY, HUNT, INMAN, JESSEMAN, JOHNSON, KEITH, KELLEY, KLAPP, KNIGHT, LANE, LEACH, LOVELL, OSBORNE, PARKER, RAY, RICHARDSON, SEALD, SMITH, SPRAGUE, TAYLOR, THAYER, THOMPSON, WEBSTER, WEEKS, WHITE, WHITING, WILKINSON, WORTH
Save money and hours of genealogy research on descendants of the Aldrich Family! Download Some Descendants of George Aldrich (1605-1683) to your computer in minutes.