Churches were important in Early Alabama. Many different religions were established as citizens moved to the state.
(Excerpts below were transcribed precisely (with spelling errors etc. from a book titled RECOLLECTIONS OF THE EARLY SETTLERS OF MONTGOMERY COUNTY, ALABAMA -Original data: Robertson, W. G.. Recollections of the early settlers of Montgomery County, Alabama. Montgomery, Ala.: Society of Pioneers of Montgomery, 1961. *Transcriber note –At times the text has been broken into additional paragraphs to make it easier to read and names were capitalized – This describes the area of Montgomery, Alabama around 1820)
REVIEW OF THE OLD CHURCHES
IN MONTGOMERY
COUNTY
The first Baptist church organized was in the Fork. William Adkins and Lemuel Fields were among the first members. The next was Antioch, near Mt. Meigs. Green Pinkston, John, and Isaac Ray were among the first members.
Note from Wikipedia: The Antioch Baptist Church in Mount Meigs, Alabama (an unincorporated community in Montgomery County, Alabama) was founded in 1818 and is the first Baptist church in the county. Originally a rural white church, from 1849 until the Civil War it was a biracial church; since then, the church has moved and has become an African-American church. The old church site now has only a graveyard, the Antioch Cemetery. Antioch Baptist Church was founded by James McLemore, who also founded the Elam and Bethel Baptist churches in Montgomery county. Antioch's first church building was located on Atlanta Highway, east of Montgomery, on land donated by a Mr. Billy Wright.  With the churches of Old Elam (also called Elim), Bethel, and Rehoboth, it formed a coalition which in 1819 founded the Alabama Baptist Association.
McLemore's associate preacher was an African-American slave, Caesar Blackwell, who had been bought by the ABA for $625 to preach to a mixed (black and white, slave and free) congregation.  Blackwell's wife and child were owned by McLemore; apparently, Blackwell was a gifted preacher who could draw a mixed crowd and until 1835 was allowed to keep the income he generated from his preaching.
The next was Elam. William McLemore and a man named Breedlove were among the first members.
Note: Old Elam Missionary Baptist Church was established in 1819 by the Rev Jesse McLemore. Jesse McLemore came from North Carolina in 1818 and helped establish Old Elam Missionary Baptist Church. The church split about 1849 and it is now primarily a place of worship for African Americans.  All names of interments in the cemetery can be found at findagrave.com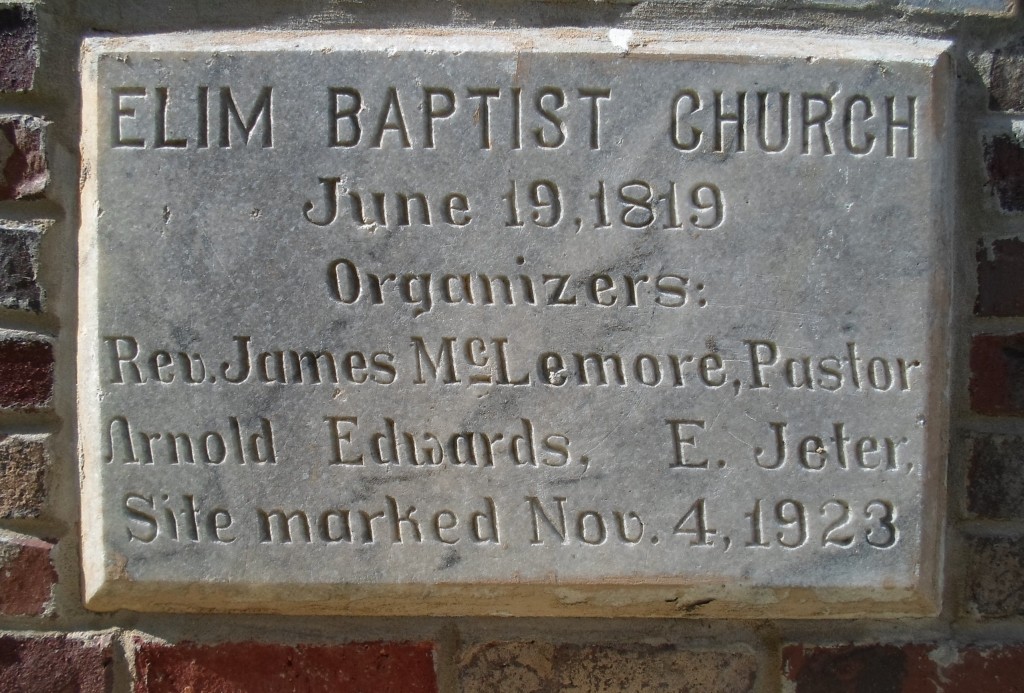 The next was Bethel, on Pintlala creek.  
Note: You can see a history of the Bethel Baptist church in a video at their website which also gives a wonderful history of Baptist history in Montgomery, Alabama. The cemetery has been well-preserved.
The next was Bethlehem, in the southwestern portion of the county, and the organization is still in existence.
Bethlehem Primitive Baptist Church Montgomery, Alabama uploaded to findagrave.com by Ruby Smith Hassell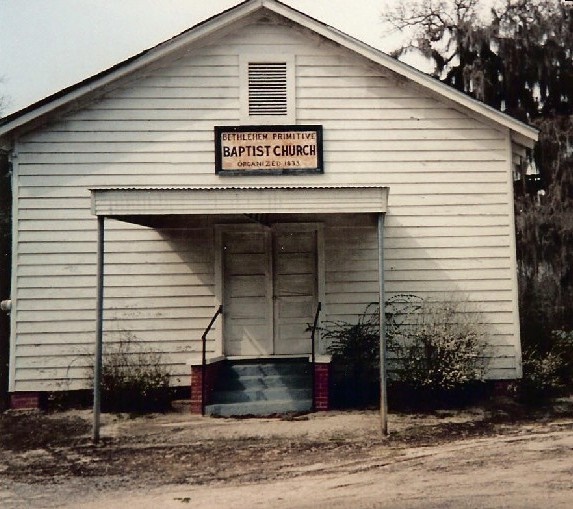 Note: Bethlehem Primitive Baptist Church Cemetery – A virtual Cemetery has been created by Cheryl Oliver on findagrave.com Bethlehem Primitive Baptist Church Cemetery in Bethlehem, Montgomery County, Al.  Bethlehem Primitive Baptist Church Cemetery is actually located at 13956 Butler Mill Road in Lapine, Montgomery County, Alabama 36046. GPS Coordinates: Latitude: 32.05568, Longitude: -86.34318. There are over five acres of graves in this cemetery. The people who maintain it have left information boxes, which are located at each entrance gate and is very helpful.
The next was Liberty, at Carters Hill. The next was Mt. Pleasant. Laban Underwood, Mr. Evan, Bright Surles, Hardy Robins, and Bryant Walters were among the first members.
It was moved from its original location at the corner of Stone Street and Cleveland Avenue and is now located in the Living Block section of Old Alabama Town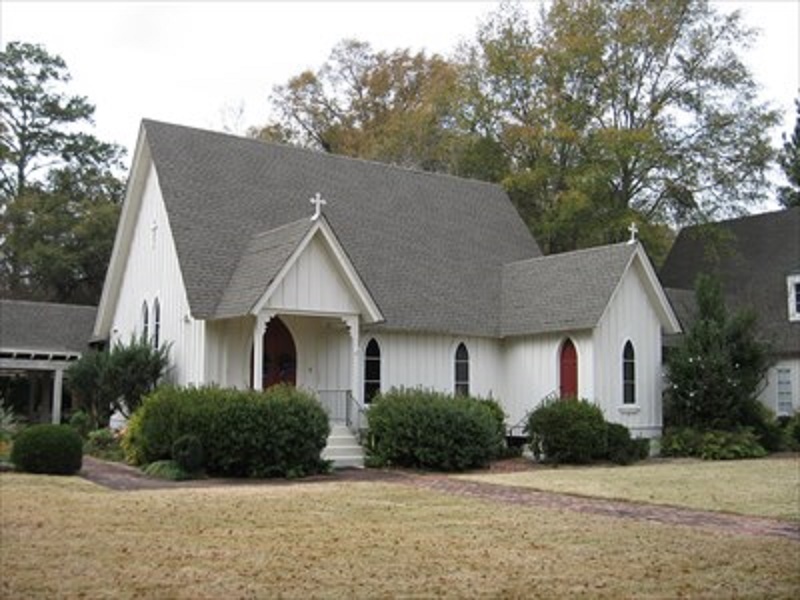 The first Methodist church in Montgomery county was established in the fork, with Bernard Young preacher in charge. The next was in 1822 at the old Westcott Grave Yard on the Mobile Road, two miles from the city, and was afterward moved into the city.
Prior to the year 1823, there was a Methodist church near David Graves, then in Montgomery County, but now in Lowndes. The Graves and Stones were among its members.
The next was Hopewell, near Robertson's X Roads, with George Powell and Michael Elsberry members.
The next was Bethel, in Township 16, Range 20, with the Gilmer's, Barnetts, Howards, and Mathews as members. The next was Mt. Zion, near the plantation of Peachy Gilmer, and afterward moved to Mt. Zion Road with Reuben Emerson and family, James Miller and family, David Campbell and wife as members.
The next Tabernacle, with Rev. Joshua Starr, as a preacher, with John Elsby, Mr. Ledbetter, John Bonham, George N., and John Gilmer, members.
RIBBON OF LOVE: A Novel Of Colonial America: Book One of Tapestry of Love Series –

inspired by true events of Bibb County, Alabama

Cottingham ancestors when they were in colonial America —  later  migrated to Bibb County, Alabama in the early 1800s.  Some Starr family members are buried in the Cottingham cemetery in Bibb County.