Bullock County was formed on December 5, 1866, from Pike, Barbour, Macon and Montgomery Counties. Perote is a very old town in Bullock County, Alabama. Perote grew rapidly in the 1850s so that by 1860 the community was thriving with several doctors, stores, a carriage factory, a Masonic lodge, and a school. The community's fortunes fell following the war as cotton cultivation, the area's traditional leading economic pursuit, receded in importance. By-passed by the railroad and experiencing several disastrous fires, Perote suffered a steady decline in business activity and population. The following excerpt about Perote was written in 1958.
REMINISCENCES OF PEROTE IN BULLOCK COUNTY
By A Native
Catharine Elizabeth (Hixon) Rumphi
(This transcribed excerpt was written before 1958)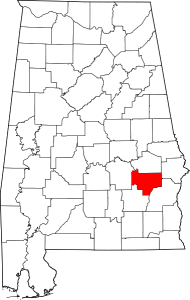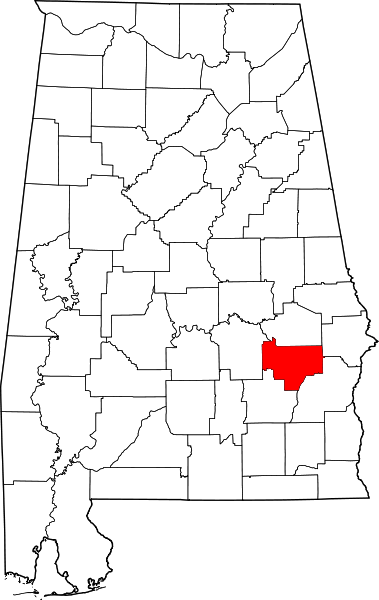 Special memories of old Perote, Bullock County, Alabama
October 7, 1921, the South Bullock District Fair was held here and was a great success. Perote won first prize, Bethel second and Inverness third.
Our booth was really lovely with vines of purple wisteria. Nella and Belle Carroll were asked to plan it because they were talented in decorating. We all made the flowers. They also planned a float for a Field Day the county held in Union Springs once. Each school in the county had to a float that represented some historical event. Ours was the presentation of the flag to the Perote Guards by Mrs. M. J. Rumph in 1860. Juliet Rumph, her great granddaughter represented her dressed in a tan silk dress that belonged in Mrs. Carroll's trousseau, about 1874. Dan Hixon, her great grand son received the flag. The back ground of the float was solid with red roses, a scroll on the side telling what the float represented and was bordered with red roses also the inside of the wheels. Perote won first prize.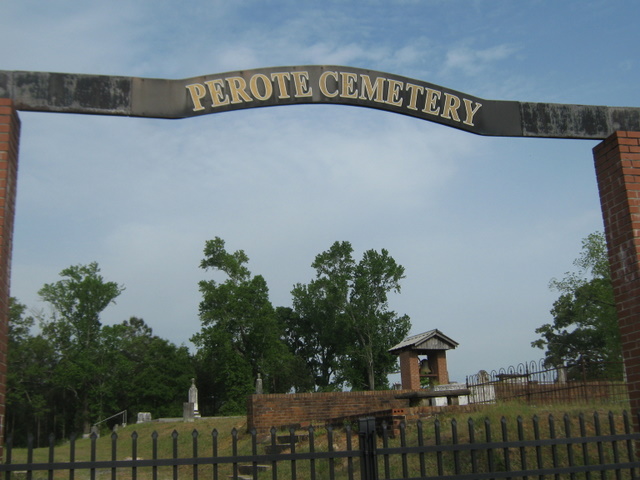 Most of the negroes here carry White Angel Burial Insurance. They have white caskets and white flowers and I was told, a white ambulance. They furnish two cars for the "mourners." Not long ago a man died in Birmingham and was brought here for burial. They furnished two cars. One was filled with people who never knew the dead man.
Perote has changed in recent years. So many of its citizens- have moved away, a lot have died and the young people after finishing their education have left home. Most of the girls are teachers and most of the boys are engineers of some kind. People around here are interested in tree farming (1958). So much of the farm land has been laying out since the Government cut cotton, com and peanut acreage. The farmers are raising cattle and a lot of the land is planted in pine trees. There are some renters and share croppers.
Bessie H. Rumph
Perote, Alabama
June 19, 1958
When Dr. Henry E. Peach graduated in dentistry he practiced in Perote a while before locating in Clayton, Alabama. There were two dentists who came here who did your dental work at your home. They used pedal machines for grinding your teeth.
Bullock County was formed on December 5, 1866, from Pike, Barbour, Macon and Montgomery Counties.
Mr. Christian Rumph was a Legislator in 1888. John R. Carroll was sheriff. Commissioners from here were Mr. D. A. J. Blue, Ben G. High, Ben P. Hixon, and Carl Green. Probate Judge-Fred D. Main. In my early days, Quarterly meeting lasted 2 days, Saturday and Sunday. At 9 o'clock on Sunday they had "love feast". They served bread and water, after which they had an experience meeting. In those days protracted meetings lasted two weeks or more.
There were two camp rounds not too for from Perote for some to attend. Wilkie Springs Camp Ground near Mt. Andrew and Rammage Spring near Brundidge.
MEMORIAL TO THE PEROTE GUARDS
Miss Emma Edwards, Perote, Alabama
Twenty-six years have now passed away,
Since the Perote Guards first donned the Confederate Gray
And marched forth to the call of the fife and drum, T
O fight for Liberty, Friends, and Home.
As the banner of Stars and Bars was proudly waved
Each heart, flamed with zeal, like a soldier brave
The parting hand was clasped, though the tears would fall,
Bravely marched the Perote Guards to the bugle call.
First came the trials on Pensacola's malarial bay
Where some most promising lives were snatched away,
Then their fellow soldiers in a united band
Sent their dead comrades back to their native land.
With each casket came a letter which said "
Another one of our boys is dead;
Please bury him in the old churchyard,
For he you know was a Perote Guard."
Then came the capture of Island No, 10
Where they suffered and endured like brave true men.
When sick and imprisoned, they lay down to die
Without a fretful murmur or impatient sigh.
When called further to protect Hudson's Port,
They bravely defended the Grand Old Fort,
Nor yielded in battle on that terrible day,
Till they fell captured not conquered in the bloody fray.
Many lives were given for the cause which was lost,
The few battles that were gained were at a terrible cost
Still they fought through privation and cold
Until half of their suffering could never be told.
If my tongue could tell or my pen reveal,
What the soldiers suffered on the battle field
You my friends would stand spell-bound with awe,
At the sufferings and miseries caused by the war.
But at last there came an end to the bloody fray,
Lee surrendered for the men were dead who wore the gray
Twenty-six years have passed, years of sorrow and joys,
And this is Memorial Day to the Soldier Boys.
iCatherine Elizabeth (Hixon) Rumph was born in Bullock County and has lived during her entire life time there. She is the daughter of a Confederate Veteran who was some time a prisoner at Ship Island off the coast of Mississippi and grew up in the environment of the small country village about which she writes and among interesting Confederate associates, Mrs. Rumph has collected Americana, folk lore and historical data and contributed in no small way to the life of this rural community
SOURCE 
The Alabama Historical Quarterly, Vol. 20, No. 03, Fall Issue 1958
Discordance: The Cottinghams
 Inspired by true events and the Cottingham family that resided in 17th century Somerset, Maryland, and Delaware, colonial America comes alive with pirate attacks, religious discord, and governmental disagreements in the pre-Revolutionary War days of America.