Native American Revenge in Alabama
By
Raymond E. Hall
As you drive by what must be the highest building in Elmore County, Alabama, as it approaches completion on the south side of Wetumpka, the thought drifts by that the Indians, or Native Americans, or what ever name satisfies your people description requirements, that they are having the last laugh.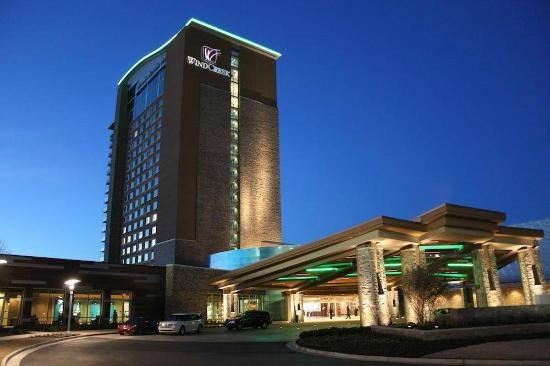 Wind Creek Casino in Wetumpka, Alabama
The old Creek Indian Land boundary line ran up in a generally northwest direction from the Chattahoochee River and crossed the Tallapoosa River very near where the second Creek Casino stands today. At that point it went up into Elmore County slightly before heading directly west to the Coosa River on the south side of what is today downtown Wetumpka. In fact Boundary Street, on the south side of the Wetumpka downtown area, runs along that line.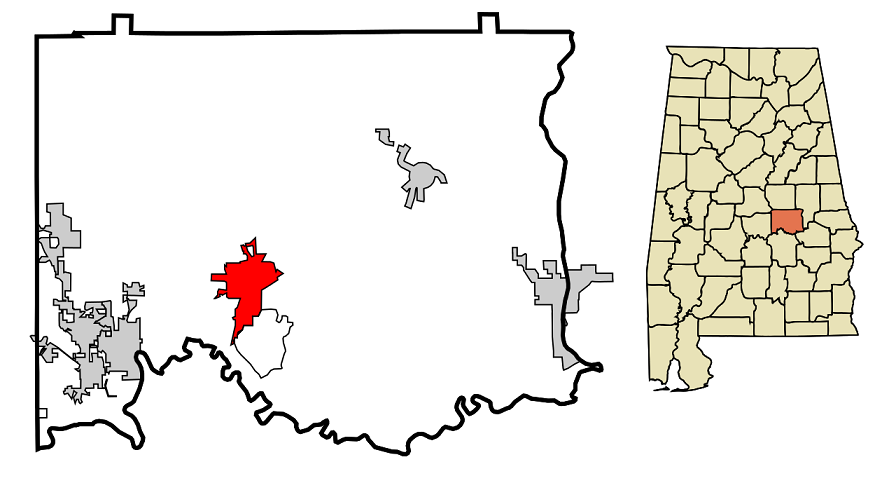 This boundary marked the last stand of the Creek Indians against the steady onslaught of the American settler's usurpation of their ancestral homelands. That the Creeks are back in Wetumpka, that they are completing the tallest and most beautiful building in the area, not far from their old boundary line, and that they are preparing to relieve the palefaces of much of the contents of their coin purse with their beautiful new casino, just has to make the ghosts of those Creeks buried so long ago in the vicinity of the new casino area howl with a laughter of vindication at last. For all the crooked land deals in which they were victimized in their lands east of Wetumpka, for the forced, long and arduous trip down the Alabama River to Mobile, from Mobile over to New Orleans, from New Orleans up the Mississippi to Arkansas, and the trek from Arkansas by foot to Oklahoma, payday has finally arrived.
Few people in this area know that hundreds of them were killed when a steamboat going down the Mississippi ran into, and split apart the boat on which the Indians were being transported upriver to Arkansas. And now probably more than 500 local white eyes will wind up working for them in their new facility. For the Creator of the universe, truly, payday is not always on Friday. But a reaping in the early 2000's is following the sowing in the early 1800's.
There is no faith in which its true followers will dispense more kindness and compassion than the Christianity that its founder, Christ, advocated and taught. Yet it is becoming the faith to bash and hate and persecute in more and more countries around the world. And it is rapidly becoming the faith to ridicule in this country, one that was supposedly founded on its principles.
North Korea continues to hold the top spot for Christian bashing and persecution. Saudi Arabia is a close number 2 where conversion to Christianity is punishable by death. And yet we can't make enough nice to them! Afghanistan comes in third, where converts to Christianity are facing intimidation, beatings, job loss, and imprisonment.
And this is after thousands of Christians from our country have sacrificed lives and limbs to give them a country with freedoms available to its citizens. Iraq, where so much of our money and so many of our men and women were expended, has moved from 9th in Christian bashing to 4th.
Exactly why a faith, with so much suppression and cruelty practiced so many of its adherents is preferred, is a real poser.
"A truly moral nation enacts policies that encourage personal responsibility and discourage self-destructive behavior by not subsidizing people who live irresponsibly and make poor choices." – Dr. Ben Carson
See all books by Raymond E. Hall at: Raymond E. Hall Grew up in rural central Alabama and on Florida's West Coast. Served in USAF in Colorado, Germany, and Libya. Attended St. Petersburg Community College and University of Maryland. Worked with computers with IBM and Burroughs, repairing and programming. Taught electronics school to NATO and SEATO students for USAF, computer process control to advanced students for IBM. In financial institution marketing with FISI in Nashville. Have visited 4 continents, 17 countries, and 49 states. Speak English, German and Spanish. Retired. Have written the"From The Hill" column for www.tallasseetimes.com and the Tallassee Tribune. Have authored or co-authored "Channahatchee Moon" , Channahatchee Moon II, Channahatchee Alabama 1858", and "Palm Harbor" at Amazon Will soon be publishing fifth book, "For Better or Worse" with co-author Francine Coleman Larson. Love Christ, my wife Linda, Christianity, my son and grandchildren, people, my country, history, geology, and landscape maintenance, in that order.