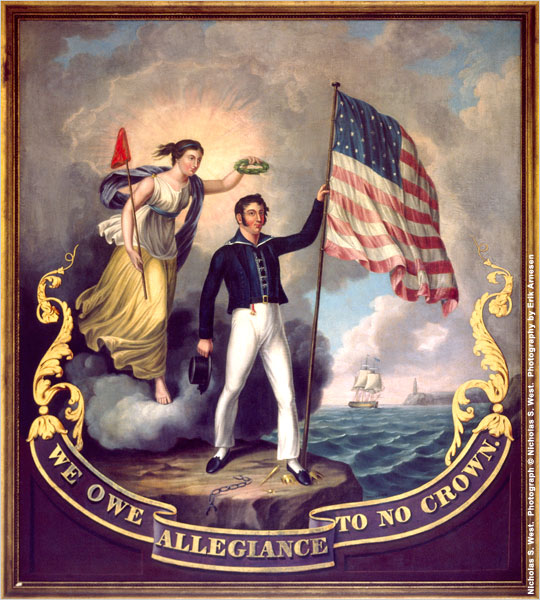 Col. Shadrack Woolley was born around 1752 in Fairfield, South Carolina, USA and is believed to have been the son of Revolutionary War Soldier Richard Woolley (1730- 1809) and Elizabeth Woolley (1731-1768) of Chester, South Carolina. Col. Shadrack Woolley married Margaret Vardemar around 1770. She was born around 1753 and they are believed to have had the following children:
1.Reason Woolley (born 1771 in Fairfield, SC – died 1809 SC)
2.Ezekiel Woolley (born 1775 Fairfield, SC-1818 GA)
3.Basil Andrew Woolley (Jan 8, 1777, Edgefield, Chester, SC- Oct 6, 1848, Benton, Calhoun Co., AL)
After the death of Margaret, Shadrack married Nancy Ann Peacock (born 1778 Duplin, NC – died 1830 Barnwell, SC) in 1787. She was the daughter of Abraham (1732 NC – 1808 SC) and Sarah M. Elliot (born1750 – died 1814 SC) Peacock.
He married 2nd Nancy Ann Peacock around 1787 in Orangeburg, South Carolina. They had the following known children:
1.Minor Woolley (born 1787 Edgefield, Chester, SC – died 1856)
2.Mary Woolley (born 1790 SC – died Jun 10, 1809 SC)
3.Riley Green Berry Woolley (born 1794 Edgefield, SC – died Sep 1, 1869 Perry County, Alabama)
4.Elizabeth Woolley (1795 SC)
Some Descendant surnames include: ABERCROMBIE, ADAIR, ALFORD, ALLEN, ATCHERSON, ATKINSON, BAILEY, BANKS, BATES, BATTLE, BATTLES, BELVION, BICE, BLACKMON, BOLINE, BOSCHUNG, BOYD, BROWN, BUCK, BULLOCK, CAMPBELL, CATES, CHANDLER, CHAPPELL, COBB, COOLEY, CORLEY, COX, DAILEY, DANIEL, DAVENPORT, DAVIS, DISHMAN, DUKE, DUKES, EDWARDS, FARRINGTON, FAUCETT, FITTS, FONDREN, FRANCIS, GARDNER, GARNER, GENTRY, GIBBONS, GIST, GOYNE, HAMILTON, HAMMOND, HARDIN, HARRINGTON, HAYES, HICKS, HILL, HOLLEY, HOLLIGAN, HOLSOMBACH, HOPKINS, HUNT, JACKSON, JAMES, JOHNSON, JONES, KEMP, KILLINGSWORTH, KINNAIRD, KINNARID, LANGSTON, LATHAM, LAWRENCE, LEACH, LENOIR, LONG, LOVEJOY, LOWERY, MASON, MAYFIELD, MAYS, MEIGS, MERCHANT, MCGAUGHY, MCHUGH, MCKINNEY, MILES, MURPHY, MYRICK, NIX, NOLEN, OLDEN, OWEN, OWENS, OZLEY, PAGE, PALMER, PARNELL, PERKINS, PILL, POPWELL, POOL, RAMSEY, RASBERRY, REACH, RISINGER, ROBBINS ROBINSON, ROEBUCK, ROTENBERRY, ROUSE, RUSSELL, SAWYER, SCOTT, SEWELL, SHEALY, SHELBY, SMITH, STEELE, STRANGE, SWEET, SWILLING, TALLEY, TATUM, TERRY, THOMPSON, THROWER, TOOLE, TUCKER, VARDAMAN, WALKER, WALLACE, WARD, WASHBURN, WASLEY, WELDON, WHITE, WILLIAMS, WILSON, WOOLEY, WORRELL, WRIGHT, YAGER, YATES, YEAGER
In my personal genealogy research, I often spent days in courthouses, libraries and cemeteries, as well as considerable expense copying records only to discover that I was following in another researcher's footsteps. I could have saved myself time, effort and a lot of money if I'd only known of this research earlier.
Did you know that you can download and read Ebooks on computers and smartphones with FREE APPS from Amazon? Click the link below to discover how.

Some Descendants of Shadrack Woolley (1752-1809) with Notes & Sources