Early Memories of New Year's Celebrations in the '60's
by
There was a saying on New Year's Eve that my parents always said to each other. The point was to be the first person to say it, "New Year's Eve gift." I really can't recall why, but I think it was for good luck. Also, when I was young our church always had "Watch Night Services" on New Year's Eve. We had planned activities, which included games and singing until midnight and we capped the event off with choruses of "Happy New Year! "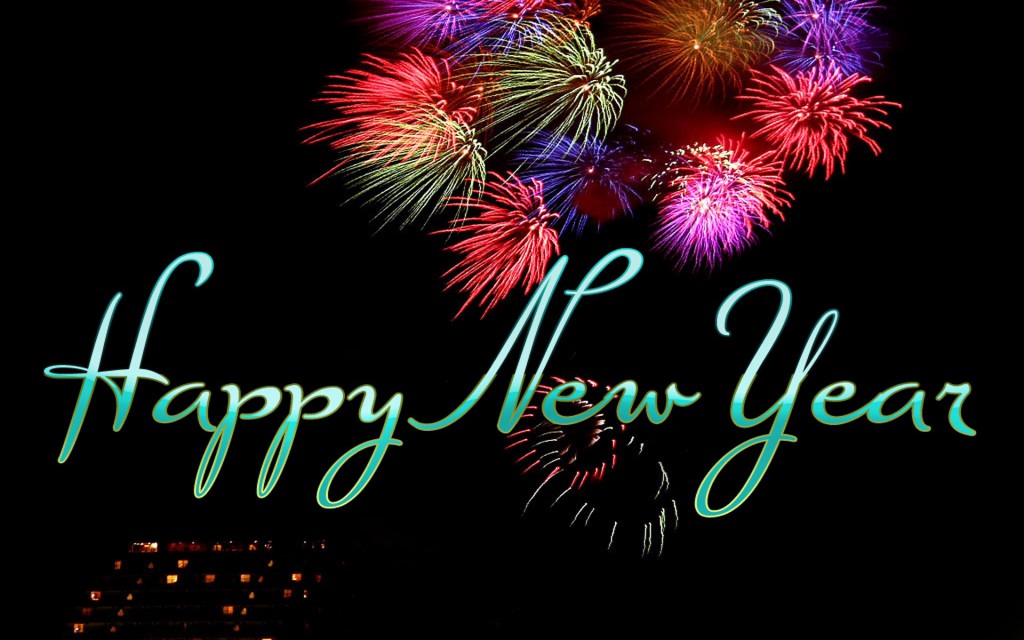 As young married adults with children, our kinfolks encompassed quite a range of cousins, aunts and uncles and many children when we gathered together to celebrate on New Year's Day. The families represented through the years were; Wells, Vaughan, Butterworth, Bachus, Hays, Watkins, Jacobs, Lundy, Spangler and others.
Mitzi Wells always prepared the lunch on News Year's Day at her house in Hoover. There were no invitations issued for lunch. All the kinfolks and friends and neighbors just knew to show up at Mitzi's on New Year's Day around one o'clock for some of her good southern cuisine. What a feast she would have!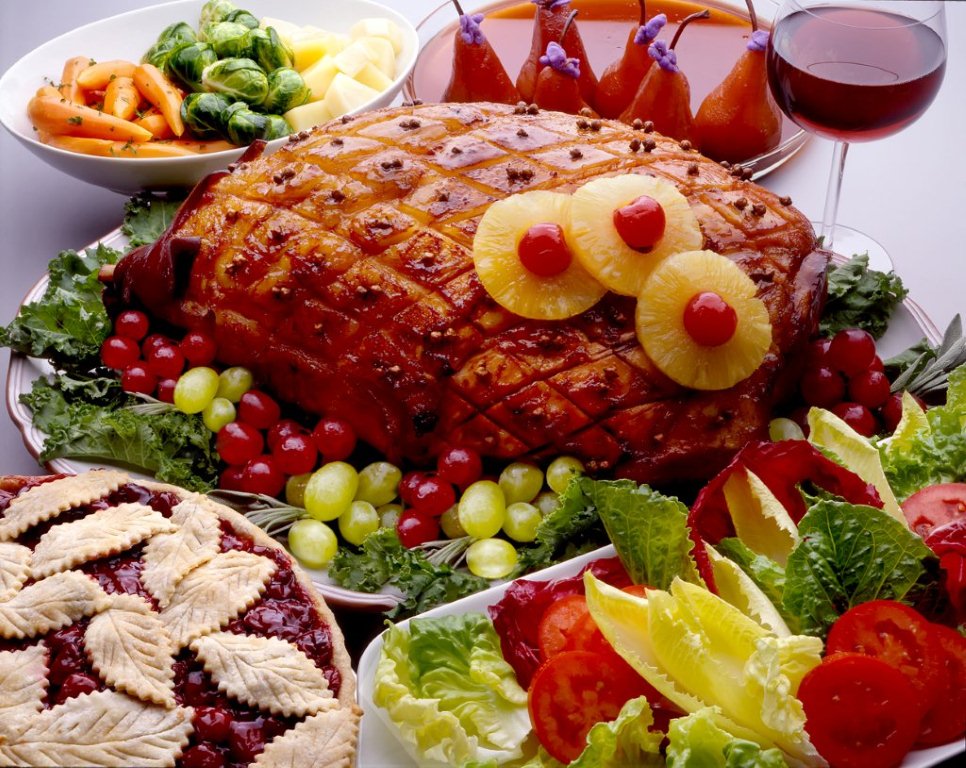 She would prepare two meats, a fresh cooked ham and a cured ham. Also, servings of macaroni and cheese, potato salad and a sweet potato dish. The vegetables would be turnip greens and black eyed peas. A dime was always put in the black-eyed peas she cooked for good luck. We were always welcome to bring any special food items. The bread would be rolls and cornbread. The condiments consisted of jars of chow chow, fresh little green onions, pickles and pepper sauce, The meal was not complete until we were served with big glasses of sweet tea. Mitzi's mother, Mrs. Odom always brought freshly baked individual apple pies.
There were tables set up in the living and dining rooms, usually for the ladies, but the men would take their plates and sit in front of the TV in the den to watch the New Year's Day Bowl games.
After lunch, some of the men would venture out for breaks and play football and games with the kids outside. The ladies, both old and young would sit in the living room and catch up with all the news from last year. We would rock babies, share recipes, give grandmother's advice on raising children, recount all our ailments since last season and in general just enjoy the day.
The men would watch football on TV, the ladies would sit and talk and the kids would be outside in the front yard playing ball.
Now days, the tradition of celebrating New Year's Day is still carried on with the younger set of cousins, the Vaughan's, who host the New Year's celebration at their house in Hoover.