SPELUNKING
One might call me a casual spelunker! I like to go into caves; but there must be a tour director to lead the way. My first caving experience was Cave Spring, Georgia which is near Centre, AL. My parents took my brother, a friend and I for a Sunday Afternoon drive from Attalla, AL to the cave. The stalactites and stalagmites were amazing to me. I have been to several caves since then and they all have those formations; but the first in-your-face experience is way ahead of the rest.
Cave Spring, Georgia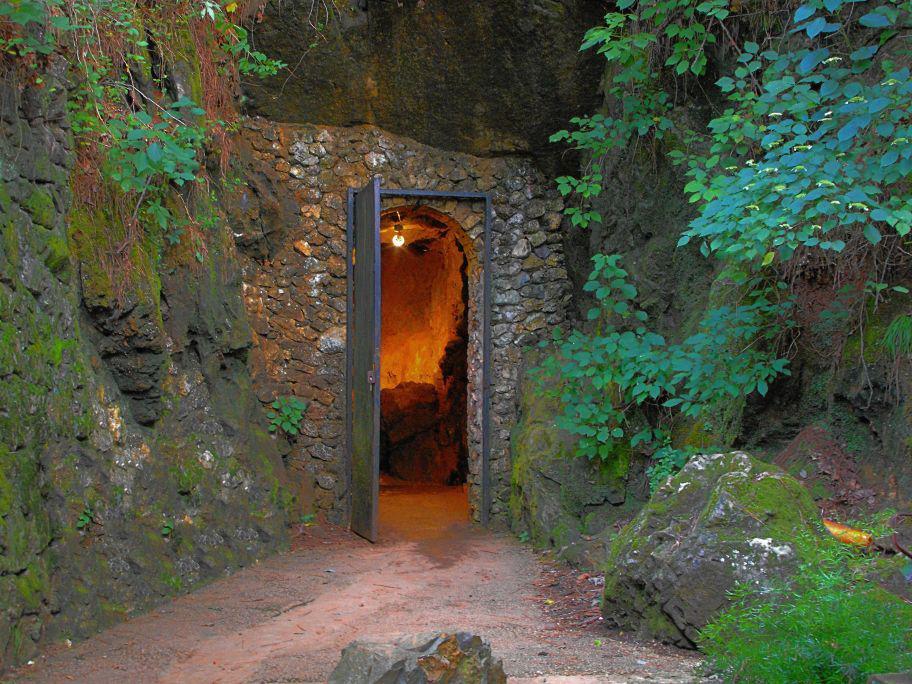 DeSoto Caverns near Childersburg is awesome! My first time there it wasn't nearly as developed as now; but the inside was just as impressive as it is now. You go into a football field size room, which is as high as a twelve story building. There is a sound, light and water show. They also have seasonal shows for Christmas and other holidays.
DeSoto Caverns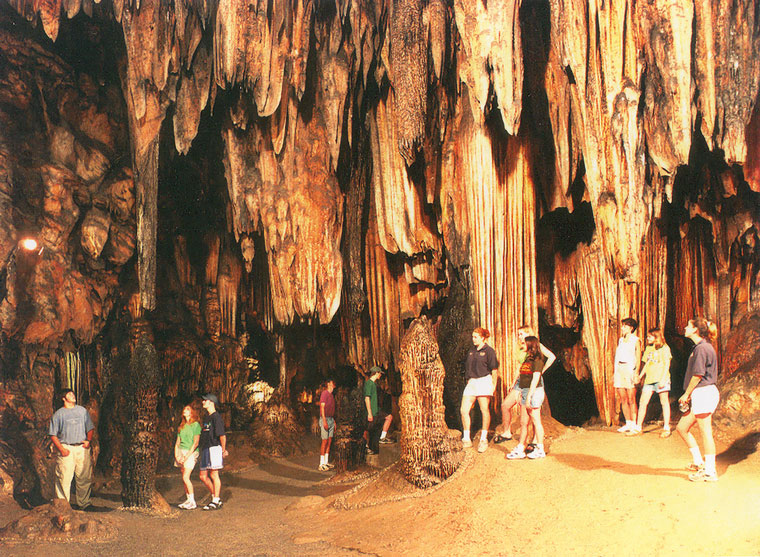 History of the Cavern's uses through the years has much variety and is quite a contrast to today's family atmosphere. DeSoto Caverns was found by Hernando DeSoto in July, 1540. However, Indians had already discovered the cave. It was sacred to the Creek Indians who used a portion of the cave for burial ground. The Confederates used part of the cave to store gun powder. The cave was also the short lived home of the Bloody Bucket, a prohibition speakeasy.
Ruby Falls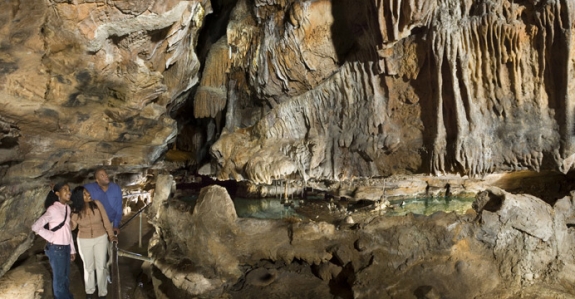 There is a sign off Interstate 59 North advertising Ruby Falls located near Chattanooga. I decided to take my Mother and her sister there several years ago. I didn't realize that the falls were underground and involved a two mile walk. By this time, my Mother depended on a three prong walking stick which really slowed us down. She refused to step aside and let others pass. I guess she felt safer in the midst of the group! Even with the slow pace, the trip into that cave was well worth the effort.
Ruby Falls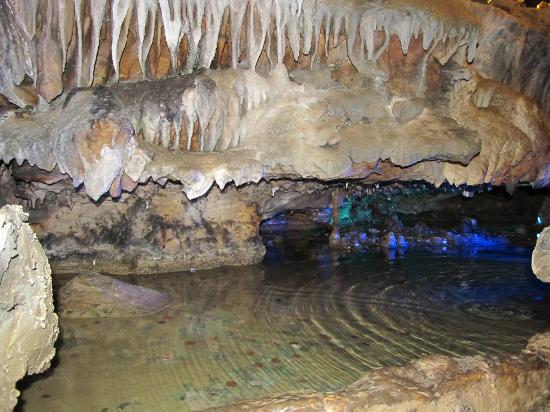 Along this same route, there is another Alabama cave, Sequoyah Caverns near Valley Head. I have been to this cave several times with family and with guests from other areas. One such trip was with a group of Japanese who really got into the program. While the tour guide was pointing out things of interest in the cave, the Japanese, in unison, were saying: "ooo, ahh, ahso!" The sounds echoed throughout the cave and got quite a chuckle from the guide.
Sequoyah Caverns
A most unusual cave is the Waitoma Glow Worm Cave in New Zealand. The formations in the Waitoma are noodle-like and glow in the dark. You go through this cave via boat. I kept thinking of a song from my pre-teen years, "Glow Little Glow Worm." No one in the group was familiar with it.
Waitoma Glow Worm Cave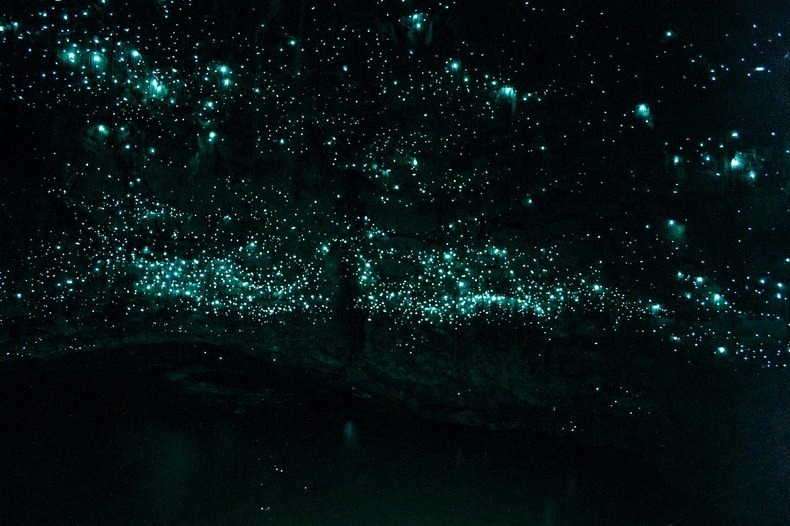 I am glad true spelunkers checked these caves out and charted the course for those of us who aren't so brave hearted.
Review: Most of my ancestors immigrated to America in the early 1700's. This book has helped me get a picture of their lives. The first chapter describes the religious persecution our ancestors faced before coming to America. It was hard to get through the graffic descriptions, but now I understand why my ancestors left family and risked everything to come to America.