Don't forget the Richard Pratt 100th reunion in Bibb Co., Alabama. July 4th, 2023 will be the day we celebrate 100 years celebrating our family heritage. I hope you are making your plans to attend this monumental event! We will be meeting at Schultz Creek Baptist Church in Riverbend, Alabama beginning at 10:30 a.m. Food and fellowship will follow in the Fellowship Hall. John Edward Pratt is our President this year, Pat Price Holder is Vice President and Crystal Pratt Camp is Secretary. Let.s make sure we have at least 100 at our 100th!unty, Alabama July 4th!
W. P. Wallace wrote a series of articles in The Centreville Press about Bibb County, Alabama's history. This one of his transcribed articles transcribed from The Centreville Press, Centreville, Alabama August 24, 1899
FIRST WHITE SETTLERS
of Bibb County
By
W. P. Wallace
The Hon. Hopkins Pratt represented our county in the Legislature at an early date in our county's history while our state capitol was located at Tuscaloosa.
He was a man of considerable ability and well fitted for the performance of the duties incumbent upon a legislator in his day and time. His indomitable courage, and unexcelled energy was manifested in almost every act in his life. He was of medium statue, remarkably straight in form with dark hair, fair complexion and with bright blue eyes. He was calm and considerate in his facial appearance and said to be altogether a complete gentleman of the pure Anglo Saxon type. It seems sad to know that this noble specimen of mankind should be called into eternity in the bloom of manhood. In 1841 his labors ceased and his body was buried in River Bend graveyard.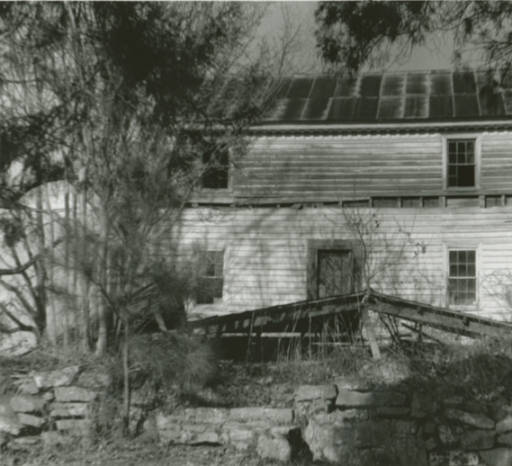 At his death he left a widow and nine children to meet the responsibilities of this life without the aid of that faithful counsellor and guide, a father. We may learn important lessons by observation upon the circumstances which attend this life. These nine father-less children and widowed mother seem to realize the situation as it was, and by rigid economy, and a reasonable amount of cooperation in their labors maintained well their social and financial standing in the community; some of them obtaining an education coequal with other people of the surrounding neighborhood.
Grazilda the elder daughter of the family married early in life. She married William Burkhalter, who was full of life and energy; he farmed a few years in River Bend and in 1841 moved west; he first settled in Mississippi and finally moved to Texas where he lived until the day of his death. Grazilda, his wife is, we learn, yet alive and hale and hearty, able to superintend her kitchen. She now lives in Erath Co., Texas and is 81 or 82 years old. Durana the third daughter married P. Wallace in the early days of womanhood; she raised four sons and one daughter that are yet alive. Two of her sons have held county offices, the duties of which were well filled by them. She was a woman of more than ordinary industry and generosity; a faithful wife, a true mother and a lady under all circumstances. She died July 17, 1899 and her death was like her life; it reflected the very essence of golden dewdrops of God's love and mercy. Her body now rests beneath the sod in the shade of the trees under which she spent the sweet days of her childhood.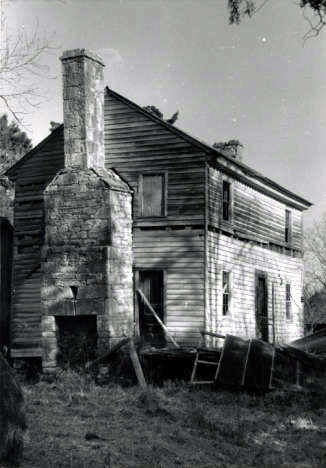 Hampton, the oldest son, married Miss Loucinda Potts, of Centreville. She was a member of our present Potts relationship; and was truly an estimable lady, which fact was fully developed in the noble cooperation she has ever tendered her husband in his efforts to perform well his part in this life. He left River Bend about 1848 and settled first in La., afterward he moved to Texas stopping Sabine county at or near where he now resides. He volunteered to defend his countries flag when the war between the states was raging, and was ordered to a place in the army of Va., where he saw much hard service and where finally his health failed to that extent, that the army physicians pronounced his a hopeless case of consumption and gave him an honorable discharge; upon his return home he came by to see his mother and relatives, and the home of his childhood in River Bend.
After having reached his home in Texas he partially regained his health whereupon he enlisted with the state troops where he served until the close of the war. After the war was over he returned to his home and found that his frugal wife had not been idle during his long absence: but that she had, with the aid of her children and negroes, made and stored away 50 bales of cotton which he sold at the advanced price of 45 cents per pound. This handsome little amount of cash made up, in part for the loss, by their freedom, of his negroes. We understand that he is yet alive and that he is now about 75 years old. He has raised and educated a nice family, his oldest son once having been Probate Judge of his county. Hampton Pratt, was, from his childhood, as fearless as a lion in the discharge of his duties. He was naturally a man of strong convictions and the natural grit to back his judgement.
Mrs. Sarah Pratt was the wife of the Hon. Hopkins Pratt; her maiden name was Dickinson. She lived a widow until she had well raised her family; when she married Duncan Johnson with whom she lived in peace until her death separated them. Her remains lie beside that of her first husband in River Bend grave yard.
Zilpha the fourth daughter married Harvey P. Cottingham with whom she lived comfortably until they were separated by his death, which occurred about 1878-79. She being left with eight children, gave them her undivided attention and by good management she contrived to provide for them all and also to give them a reasonable education. A few years after having recovered from the loss of her husband, her eldest son, who was a sprightly and industrious youth, died from the effects of typhoid-dysentary. Here again her hopes of success were blighted and a new programme and process of securing sustenance had to be instituted; but true to her blooded ancestry she boldly surmounted this trying ordeal and continued the complete subjugation of want in her home. Some years after these trials, she was called upon to stand by the bedside of her second son at his death. This son was a devoted christian and a solace to his mother in her former bereavments.
She realizing the fact "that all things work together for good to them that love the Lord," pushed forward in the faithful and prayerful discharge of her duties as a mother and the Lord heard her supplications and gave her another religious son, whose tenderest care is his mothers welfare. This devoted son's christian faith has ripened into the labors of a ministerial life. God pity and save the widow and the orphan. These fatherless children have all married except one and are doing well. Their mother is yet alive and living at her old home with her youngest son, who lives equal distance between Six Mile and River Bend.
Tapestry of Love: Three Books In One
(The book below, Tapestry of Love, is about the ancestors of the Cottingham Family of Bibb County, Alabama. Zilpha Pratt (above) married Harvey P. Cottingham. It was written by a descendant, both of both Pratt and Cottingham family.
REVIEWS
The exhilarating action & subplots keep the reader in constant anticipation. It is almost impossible to put the book down until completion,
Dr. Don P. Brandon, Retired Professor, Anderson University, Anderson, Indiana
This is the first book I have read that puts a personal touch to some seemingly real people in factual events.
Ladyhawk
Love books with strong women…this has one. Love early American history about ordinary people…even though they were not 'ordinary'…it took courage to populate our country. This book is well researched and well written.
Julia Smith
A picture of love and history rolled into one. A step back in time that pulls you in and makes you a part of the family and their world.
Ken Flessas
Each book's writing gets stronger, characters become real, the struggles and sorrows that laid the foundation for this country.
Addictedtobooks
Not only is the story entertaining, it opens the eastern shore of the early Virginia Colony to the reader as a picture book….I know this story will touch many peoples' hearts.
B. Thomas
At the age of sixteen, Mary and her husband, whom she barely knows, are forced to escape the only home they've ever known and settle in the primitive 17th-century world of America where they shape their family's destiny for generations.
Inspired by actual people and historical events of colonial America, "The Kingdom of Accawmacke" is revealed and secrets about America's history are discovered in this well-researched series. The story begins in 17th century England during the reign of Charles I and continues a family's journey to the eastern shore of Virginia and Maryland.