Transcribed from The Shelby Guide, Columbiana, Alabama May 7, 1868
PRESERVING PICKLES FROM SCUM
A Correspondent of the Rural New Yorker gives the following: "Pack cucumbers, or whatever is to be pickled, in a jar or tub, pour a weak brine upon them, and let it remain three days. Pour off the brine, and pour on boiling hot vinegar enough to cover the pickles, and let them stand twenty-four hours. Re-boil the vinegar and pour on as before. Do this three times, letting the pickles stand twenty-four hours each time.
Then throw the pickle vinegar away, and add enough fresh vinegar to cover the cucumbers, or whatever is to be pickled.
Add a small lump of alum the size of a marble to a gallon of pickle; half pound of sugar, and spices to taste.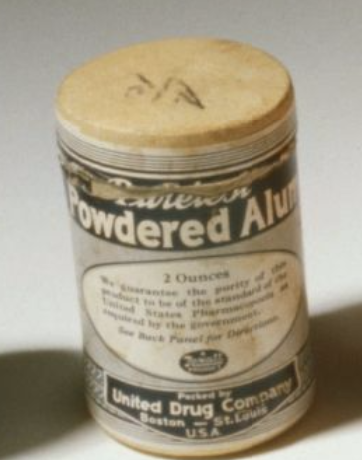 Bring to boil, skim, and then turn upon the pickles while hot. Let them stand, well covered, for ten days, and they are ready for use.
Peaches, pears, sweet apples, etc. are served in the same way, excepting the use of brine.
The author of this receipt has pickles two years old, preserved in this way, as free from rot and scum as when first put down."