As we plan our July 4th festivities, we should never forget how some brave Americans spent July 1, 1943. This story appeared in The Tuscaloosa News, Tuscaloosa, Alabama on July 7, 1943 by J. Norman Lodge. It reveals events that took place on July 1, 1943 on Rendova Island in the South Pacific.
FLEE IN HURRY
Leave Rice Cooking On Rendova Island
with U. S. Occupation Forces On Rendova Island, July 1 (Delayed) (AP)
Japanese soldiers fled so suddenly before the invading Americans on this Central Solomons island that their breakfast rice was found still boiling.
Some ran to sniper posts on stumps and in tree tops when the United States doughboys swarmed ashore yesterday in the new offensive.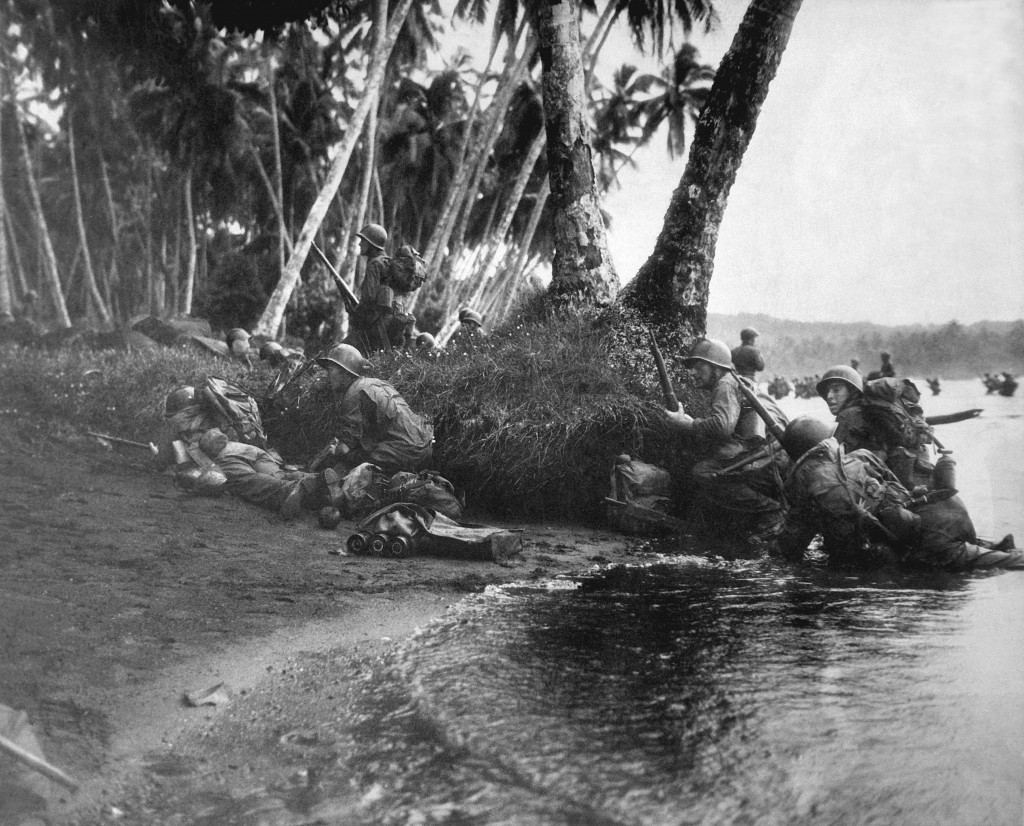 The job of ferreting out the snipers continued today, and as I sat atop a coral outcropping, balancing my typewriter on my knees because of lack of a more suitable place, there was an occasional zing of a Japanese .25 calibre bullet going through the coconut trees.
No one paid much attention. Generals sat without steel helments, hardly breaking their conversations.
Lieut. Col. David M. Ross of Berea, Ky., was leading his regiment in an assault when one bullet nipped his upper arm and another ruined his canteen. He refused to retire and calmly put on his first aid bandage himself. Then he continued forward.
While units of all services participated in the various stages of the Rendova occupation, the actual storming and fighting was the army's show.
Troops participating were excellently trained for jungle fighting, Their morale was high and they have reason to hate the enemy.
They are in complete command of Rendova island, looking forward to their chance to drive on to New Georgia and eventually into Tokyo.