Click http://www.alabamapioneers.com/honor-your-ancestor-on-alab…/to see how to honor your ancestor as a Notable Alabama Pioneer
Happy Birthday!
REVEREND ROBERT CUNNINGHAM
BIOGRAPHY and GENEALOGY
(b. Sept. 10, 1760 – d. July 11, 1839 Tuscaloosa, Alabama)
REVOLUTIONARY WAR SOLDIER
Robert M. Cunningham was born in York County, Pennsylvania September 10, 1760, to Roger and Mary (Sturgeon) Cunningham. The family moved to North Carolina in 1775 from near Gettysburg, Pennsylvania to Mecklenburg County, North Carolina.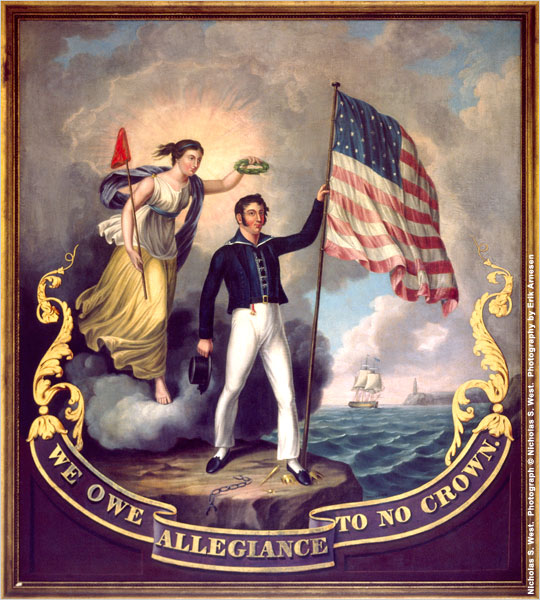 They had six children
Robert Cunningham,
William Cunningham,
James Cunningham,
Nelly Cunningham,
Mary Cunningham
Margaret Cunningham.
In North Carolina, their son Robert Cunningham served as a young soldier during the Revolutionary War. He was a private and sergeant in the N. C. Continental Line and Militia; he enrolled on June 4, 1833, and received payment to date from March 4, 1871; annual allowance, $91.67.
At the close of the war, he went to school to the Rev. Robert Finley, Mr. Robert McCullock and the Rev. Joseph Alexander. In 1787, at 26 years of age, he entered the junior class in Dickinson College, Carlisle, Pennsylvania and graduated in 1789.
He taught school after leaving college in North Carolina while he continued to study theology and was licensed to preach by the First Presbytery of South Carolina in 1792. Here, he married his first wife, Elizabeth Moore, the daughter of Charles and Mary Moore of Spartanburg District. Elizabeth died November 3, 1794, leaving a daughter who died young.
Rev. Cunningham went to Georgia in the autumn of 1792 and organized a church called Ebenezer in Hancock County and also preached at Bethany church. He married Betsy Ann Parks, daughter of Joseph Parks of Prince Edward County, Virginia. They had five sons, one of whom was Rev. Joseph Cunningham, a minister of ability.
On October 14, 1805, he married for the third time, Emily Matilda Bird, (b. Oct. 25, 1782 Alexandria, Fairfax County, VA – Oct 15, 1865 Laurens Co., SC), daughter of Col. William Bird of Warren County, Georgia, who was originally from Pennsylvania and Catherine (Dalton) Bird. Three of her aunts on her father's side married signers of the Declaration of Independence, James Wilson and George Ross of Pennsylvania and George Read of Delaware. Her sister, Caroline Bird, married Benjamin Cudworth Yancey and was the mother of the great Southern orator, William Lowndes Yancey. Another sister, Louisa Bird, married Captain Robert Cunningham of "Rosemont" South Carolina, a gentleman of great wealth, liberality and high culture and an officer in the war of 1812. Their daughter, Miss Pamela Cunningham, was the founder of the Mt. Vernon Ladies' Memorial Association and was its first regent. Another sister, Catherine Bird, married Jesse Beene, of Cahaba, Alabama, a distinguished lawyer and politician. A brother, Will E. Bird, was county judge of Dallas County, Alabama in 1836. It is a singular coincidence that Emily Bird married Rev. Robert Cunningham, of Georgia, and another sister, Louisa Bird, married Captain Robert Cunningham, of South Carolina. Rev. Robert Cunningham at the time of this marriage must have won much distinction in a ministerial and social respect. By this last marriage, he had a son, Robert Cunningham, a physician, who died in Sumter County, Alabama, and three daughters—Mrs. Maltby, Mrs. Wilson, and Louisa Cunningham.
In 1807, Rev. Robert Cunningham moved to Lexington, Kentucky and was installed pastor of the First Presbyterian church. This town was even then celebrated for its wealth and intellectual culture and this pulpit required a minister of learning and eloquence. Rev. Cunningham remained in Lexington until 1822 when he moved to Moulton, in North Alabama. He had been a minister for thirty years and required relaxation so he bought a plantation but preached in Moulton and surrounding villages. In 1826 he bought a farm eleven miles from Tuscaloosa on the Greensboro road and moved there. He built up churches in Tuscaloosa and at Carthage. He also preached occasionally at Greensboro, where his son Joseph Cunningham, was a pastor. At the organization of the Synod of Mississippi and South Alabama, which occurred, by the appointment of the General Assembly, at Mayhew, Choctaw Nation, November 11th, 1829, Dr. Cunningham also preached the opening sermon and was chosen, Moderator.
For eight years he preached a free gospel at Tuscaloosa. He preached his last sermon in 1838. DR. Robert Cunningham received the degree of doctor of divinity from Franklin College, Georgia (now the University), in 1827. In 1836 he moved to Tuscaloosa and died there on July 11, 1839, at the age of 80 years.
Dr. Cunningham was a man of impressive appearance, his height was more than six feet and his form was well developed, his features were good with expressive eyes; he was a man of learning, eloquence and power in preaching; a man of charity, beloved by Christians of all denominations, and his tenderness in preaching opened many hearts. This old saint was called in Alabama "Father Cunningham" "Very few men ever exhibited more of clear and sound intellect – of tender, melting pathos – and of bold and manly eloquence- than did this patriarch of the church."
Dr. Robert M. Cunningham is buried near the central part of the old Greenwood Cemetery in Tuscaloosa. A stately marble shaft marks his grave; the epitaph which covers the four sides of the shaft is in Latin, showing among other things that he had been a soldier of the Revolution and pastor of Presbyterian churches in Georgia and in Lexington, Kentucky.
SOURCES
Saunders' Early Settlers of Alabama, p. 197
Transactions of the Alabama Historical Society: New ser, Volume 4 By Alabama Historical Society
Find A Grave.com Memorial# 17962385

# 30965629

# 50029032

# 50041943

# 50044159

# 50043948

# 50042037