Born in 1742
Charles Abercrombie, son of Robert Abercrombie and Jane Gresham, was born March 4, 1742, in Bath County, Virginia (now Orange County, NC). He was appointed Justice of the Peace in Orange County, NC and was First Captain in the Hillsboro District of the North Carolina Line in 1778. Charles Abercrombie married Edwina Dicey Malinda Book on Dec. 18, 1769 in Mecklenburg, NC. She was born October 6, 1751 in Mecklenburg, NC. They moved to Georgia by 1825 where he died August 23, 1819. Many of his descendants migrated to Alabama.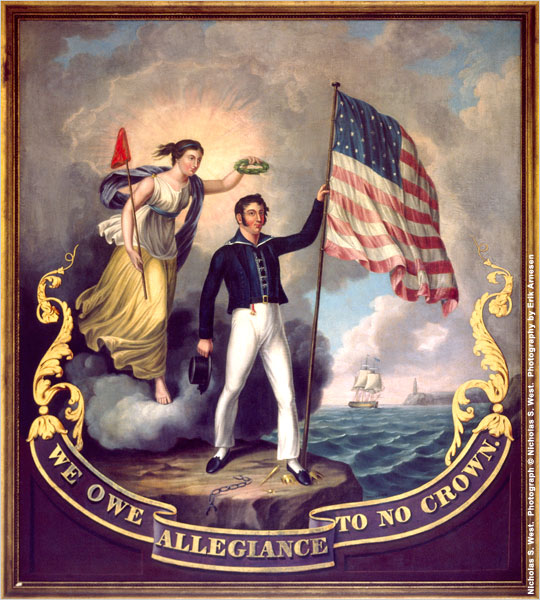 Served in Revolutionary War
Edwina Booth died in September of 1804. Charles served in the Revolutionary War and Edwina is the daughter of a Revolutionary War soldier.
Descendant surnames include: ALEXANDER, ARIAIL, ARMSTRONG, BACON, BAIRD, BAKER, BALDWIN, BAILEY, BARNES, BATTLE, BEATY, BELCHER, BELSER, BERRY, BIBB, BLACK, BLANCHARD, BOLLING, BONEY, BOOTH, BRANHAM, BRANTLEY, BREWSTER, BRIDGES, BROWN, BRYAN, CADE, CANNON, CARR, CARSON, CARTER, CARY, CASTELLOW, CHAMBERS, CHAUTARD, CHILD, CHILTON, CHRISTENBERRY, CLANTON, COBB, COLLINS, COMER, COOKE, CRAWFORD, CRENSHAW, CROWELL, CURRY, DAVIDSON, DAVIS, DICK, DRIVER, DUER, DUMONT, DUPREE, ELEY, EPPING, FARR, FELDER, FERRELL, FISHER, FLETHCHER, FLINT, FLUCKER, FOSHEE, FRASER, FRENCH, GAINES, GARY, GOBERT, GOLDEN, GOLSON, GORDON, GREENLEAF, GRIMES, HALL, HANDY, HARDEN, HAYDEN, HEFLIN, HICKEY, HIGGINS, HIGH, HILTON-GRENN, HODGSON, HOLMES, HOLT, HOPE, HORTON, HOWARD, HUBER, HURT, HYER, INGRAM, IVEY, JACKSON, JOHNSON, JORDAN, JOSEPH, JUMPER, JUREY, LAND, LANDER, LARY, LEGRAND, LESEUR, LEWIS, LONG, LOWE, MACELREATH, MARTIN, MASHBURN, MCCREARY, MCFARLAND, MCKEE, MCKIBBON, MCMICHAEL, MEYERS, MITCHELL, MOORE, MORGAN, MOSELEY, MYERS, NESBIT, NISBET, NORWOOD, OWEN, OWENS, PATTERSON, PERSON, PICKETT, PIPER, POLLARD, POU, POWELL, POWERS, RAINES, REDD, REID, RIVES, ROTHOLZ, ROSS, SADLER, SAFFOLD, SASNETT, SCANION, SHIPE, SIMMONS, SIMS, SLAPPEY, SMITH, SNODGRASS, SPEAR, SPEER, STALNAKER, STAMP, STEINHAUSER, STOUDEMIRE, STOKES, STREET, SURGIS, THOMAS, THOMPSON, THORNTON, THURMOND, TRICE, UNDERHILL, WALLIS, WARNER, WARSHAM, WATSON, WATTERS, WEEKES, WEIGHTMAN, WELLBORN, WESTBROOK, WESTCOTT, WHITTING, WILLIAMS, WILKINS, WILSON, WOOD, WOODALL, WOODWARD, WRIGHT
Don't waste time and money
In my personal genealogy research, I often spent days in courthouses, libraries and cemeteries as well as considerable expense copying records only to discover that I was following in another researcher's footsteps. I could have saved myself time, effort and a lot of money if I'd only known of this research earlier."
Don't waste time and money completing genealogy research others have done! Take advantage of what other genealogy researchers have discovered and download this E-book in minutes
Did you know that you can download and read Ebooks on a computer or smart phone? Click below to learn how.
Some Descendants of CHARLES ABERCROMBIE (1742 -1819)