Brantley was established on 40 acres of property purchased from Thomas H. Wyatt by the Brantley Land Company. It was first called Sasserville, then Marcus and finally renamed Brantley after T. K. Brantley.
Brantley, Alabama is 25 miles southwest of Troy, and about 10 miles south of Luvern in Crenshaw County, Alabama. Population in 1910—-803; in 2010 —-809. Brantley has been nicknamed, "The front porch capital of the South,"  with some lovely old homes and several second hand stores and craft shops just begging to be explored.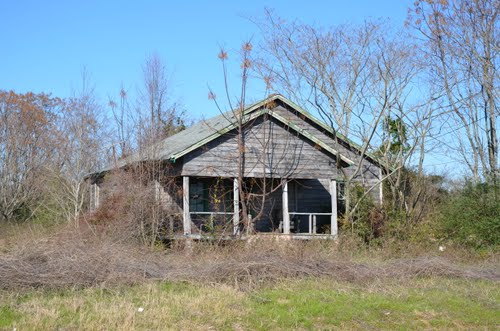 The town was incorporated by the legislature in February, 1895, It was named for Hon. T. K. Brantley of Troy, one of its promoters.
Brantley welcome sign (Waymarking.com)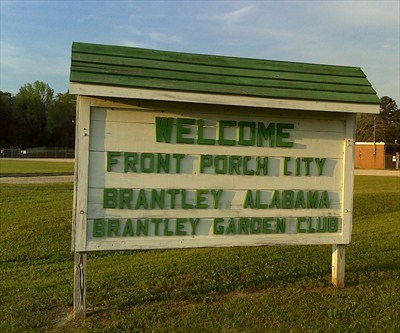 Brantley historic district (Rivers Langley; SaveRivers -Wikipedia)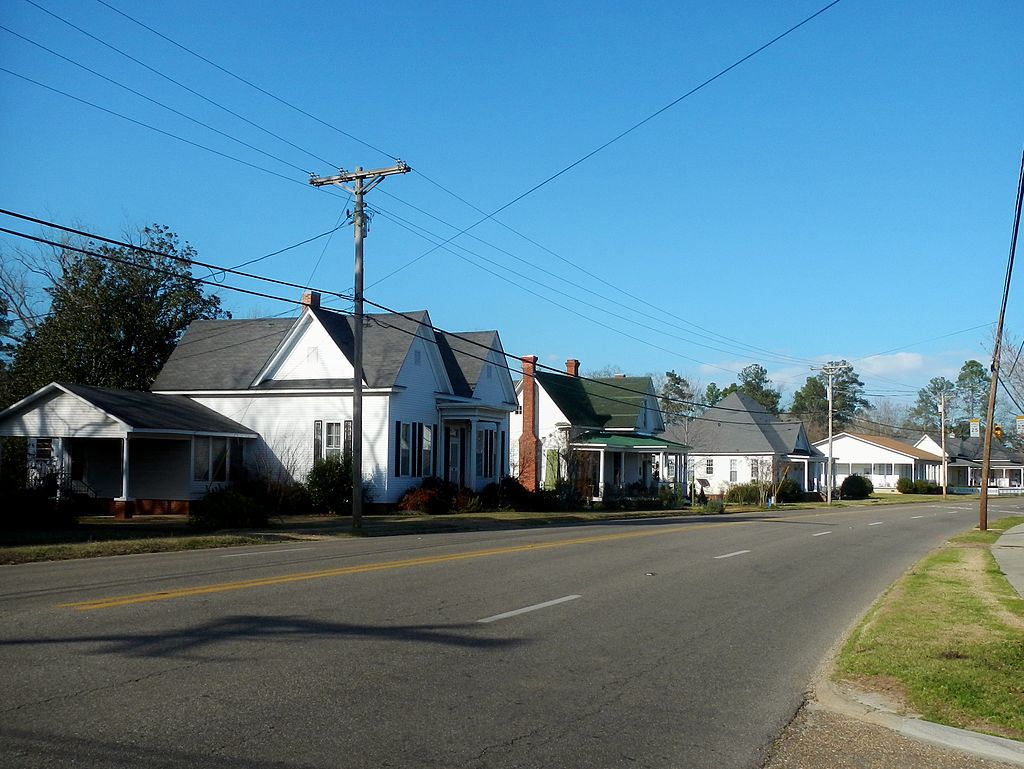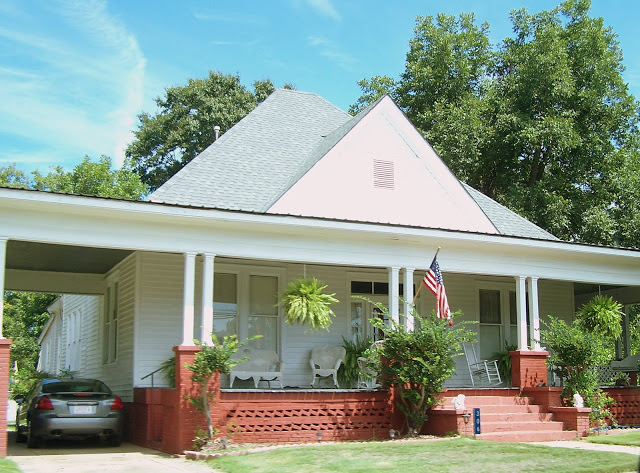 The town was first dubbed Sasserville by the train depot manager after the owner of the local grist mill. At some later point, it was renamed Marcus, and finally Brantley after the initial founder.
The town plot was surveyed by Judge William Sanford and Matthew Downer Pace of Troy, Alabama.
Other early citizens names include, Buster Wyatt, Bob Tisdale, Math Wright, Joe Rainer, Hyram Sacks, Mittenthal, Rubenstein, Freeman, Bill Howard, Ziegler, Bennett, Simmons, Bogan, Dave Payne, J. R. Caton, Johnson, Oliver Morgan, Judge Morgan, Henry Morgan, W. M. Knox, John Beard, Joe Rowe, Mamie Payne, Chapman, Henderson, Raines, Marvin Dodson, Terry, Adams, O. P. Smith, Summerlin, Smith, H. C. Wiley, J. D. Gardner, Hyram Moody, Sherman Johnson, Griffin, Frank Hinton, Nathan Morgan, Bill Johnson, Byrd Sasser, Junior Richards, Joe Raines, Pleas. Tisdale, Dick Summerlin, Gid Tisdale, Heath, Rubye Richards, Bettye Lord, Henry Wyatt, Bud Morgan, Rich Golchrist, Colquett, Claudie Anglican, Tom Cooper, Mosley Crosby, Mack Bentley, Mariah Wyatt, Charlie Hilton, Gladys Stephenson, Donnie Lynn, John Payne, Beckie Sasser, Bradwell, Hughes, Thigpen, Rev. Murrell, Jim Sorrell, H. H. McNeil, Rev. Yarborough, D. S. Hogg, E. C. Penn, Bob Chapman, Dan Stephens, Dr. Knight, Dr. Holt, Dr. Abercrombie, Dr. Hugh McKinnon, Dr. Belser, Moxley, Coston, May, Horn, Tranum, Gilchrist, Pruett, Davidson, Nickson, Malouf, and R. F. Dodds.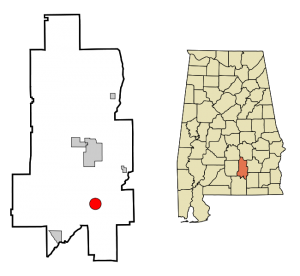 Brantley carried on a considerable trade with the surrounding rich agricultural region. The Brantley Booster, a Democratic weekly, was established in 1914. The Crenshaw County Historical Society has its headquarters at Brantley.
Did you know that all E-books can be downloaded immediately from Amazon.com – Read eBooks using the FREE Kindle Reading App on Most Devices?