Sturdivant Hall
By Joe McKnight
As a pre-teen growing up in Selma, AL., I once broke into Sturdivant Hall, an ante-bellem mansion which these days serves as a museum of pre Civil War artifacts and furnishings.
Sturdivant Hall (photograph by Carolyn Highsmith April 2010 – Library of Congress)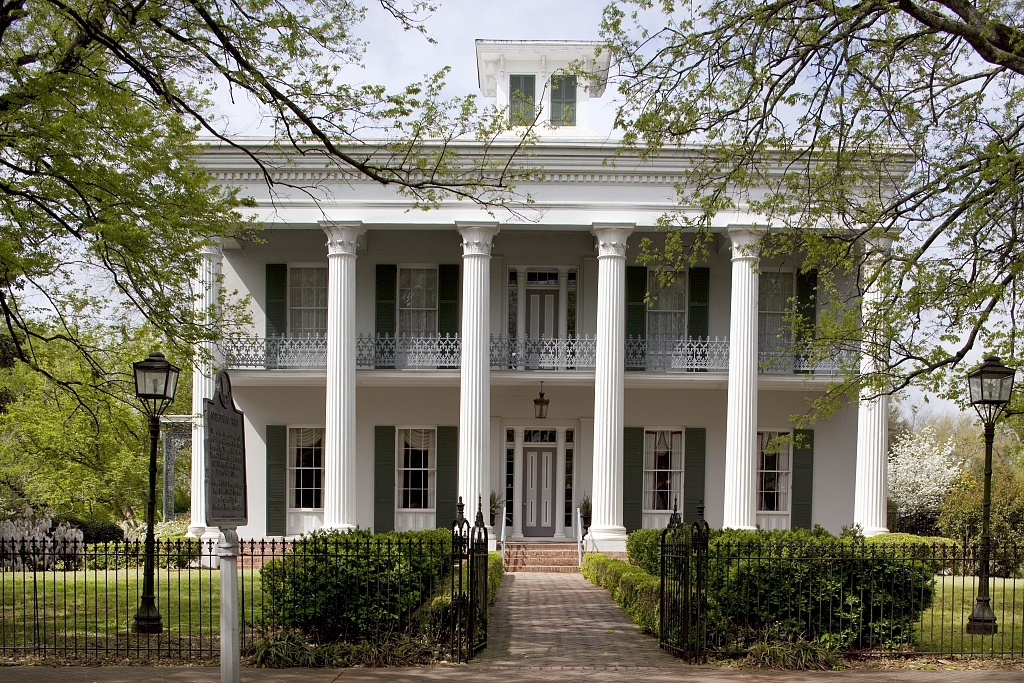 Sturdivant Hall is now a museum
I didn't really break in; it was more like I fell in — and just on the grounds that take up much of a city block in a residential section. The mansion was built in the 1850s and ownership passed through several prominent Selma families before the city bought it in 1957, and developed it as a museum.
Sturdivant Hall (photograph by Carolyn Highsmith April 2010 – Library of Congress)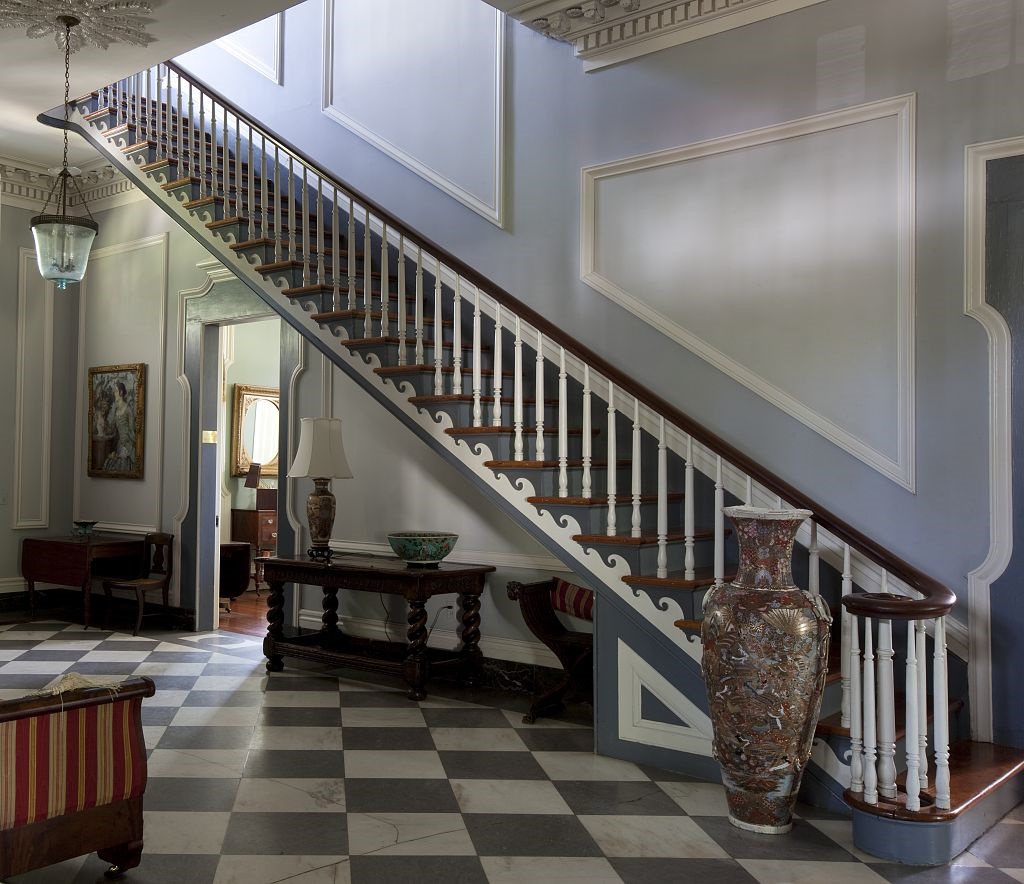 Surrounded by a high wood fence in 1930s
But in the 1930s it was vacant, deteriorating and its grounds surrounded by a high wood fence. Though the fence looked 12-feet tall to this 11-year-old boy, it more likely was eight feet high. The boards were nailed so close together that you could only look in on the grounds through knot holes. It wasn't called Sturdivant Hall then, just a vacant house owned by someone we didn't know.
Sturdivant Hall in 1930s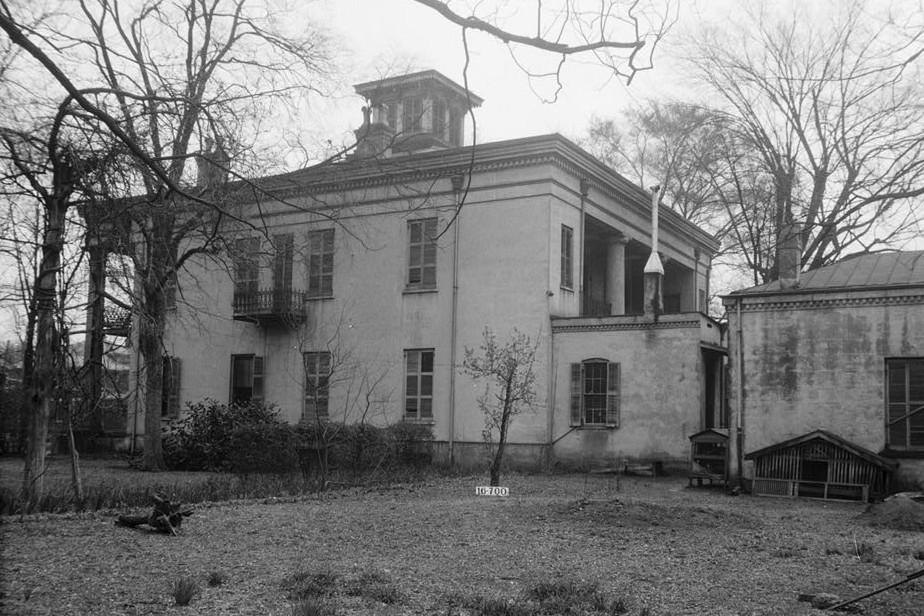 Sturdivant Hall (photograph by Carolyn Highsmith April 2010 – Library of Congress)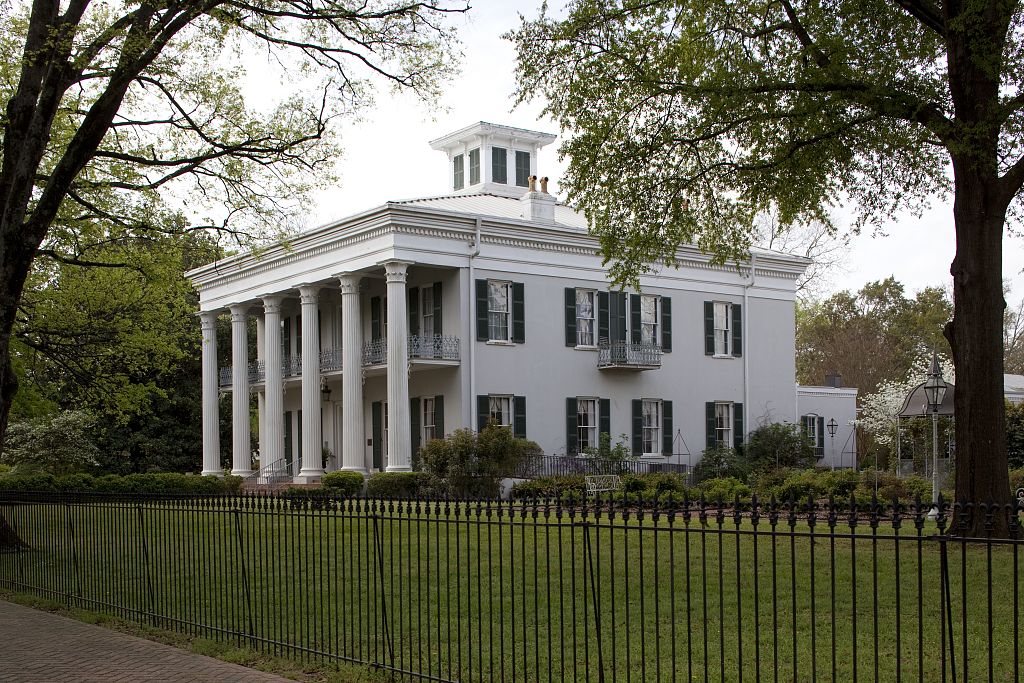 We swung onto a tree limb
In 1936-37 we lived on Union Street at the corner of McLeod Ave., which formed one side of the Sturdivant Hall grounds.
On a warm summer day my eight-year-old sister, Marcelyn, and I went exploring. We walked around the three sides of the boarded up property; the fourth side separated the yard of the house from residences facing Union and Mabry streets. We didn't want to walk through yards of people we didn't know.
Along Union Street there was a tree with low limbs, inviting Sis and me to climb up and look over the fence. So up we climbed.
We got a good view of the weed-grown land surrounding the house. One tree limb looked strong and I swung out on it.
The limb broke and I landed in the yard of the old house. A good part of the broken limb remained attached to the larger part near the trunk. My sister quickly climbed down the limb and jumped to see how badly I was hurt.
Sturdivant Hall (photograph by Carolyn Highsmith April 2010 – Library of Congress)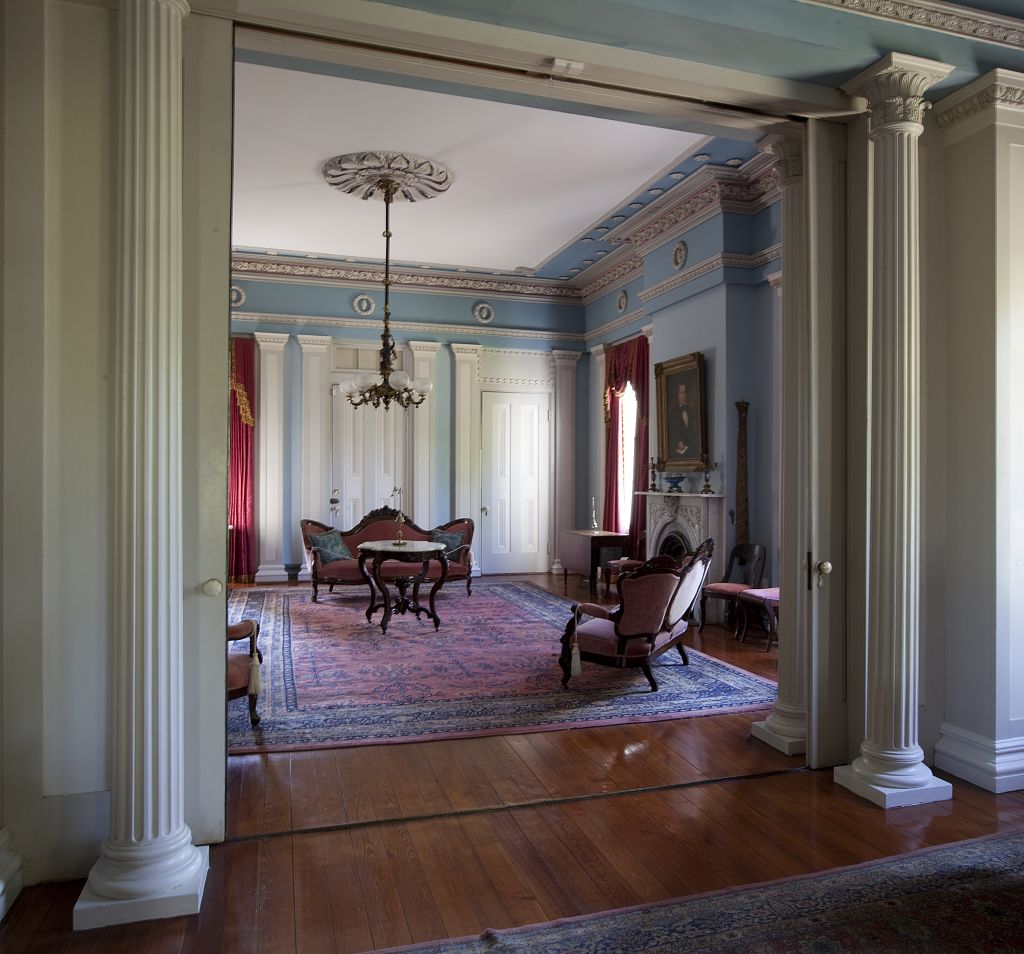 Fortunately neither of us were injured.
But we both realized we were in a fix. Thoughts of exploring the grounds and/or house were replaced with wonders of how do we get out.
Sturdivant Hall ca. 1934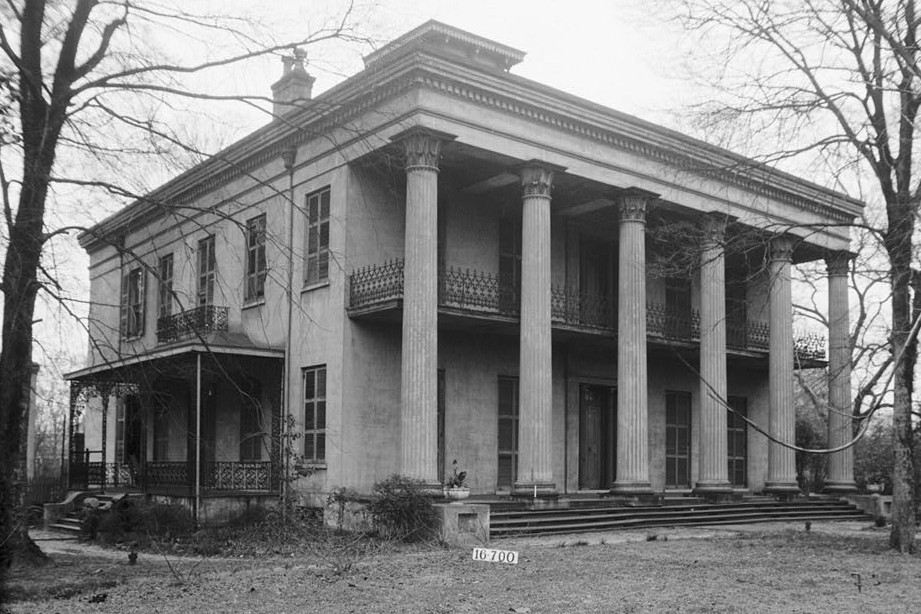 We walked along the fence
Surely there was a gate somewhere. So we began walking the interior perimeter of the fence. We found hinges on what must have been a gate at the walk on the Mabry Street front of the house, but it wouldn't budge.
At that point I did walk up to the front door but it had boards nailed across it.
So we kept walking along the fence.
Sturdivant Hall ca. 1934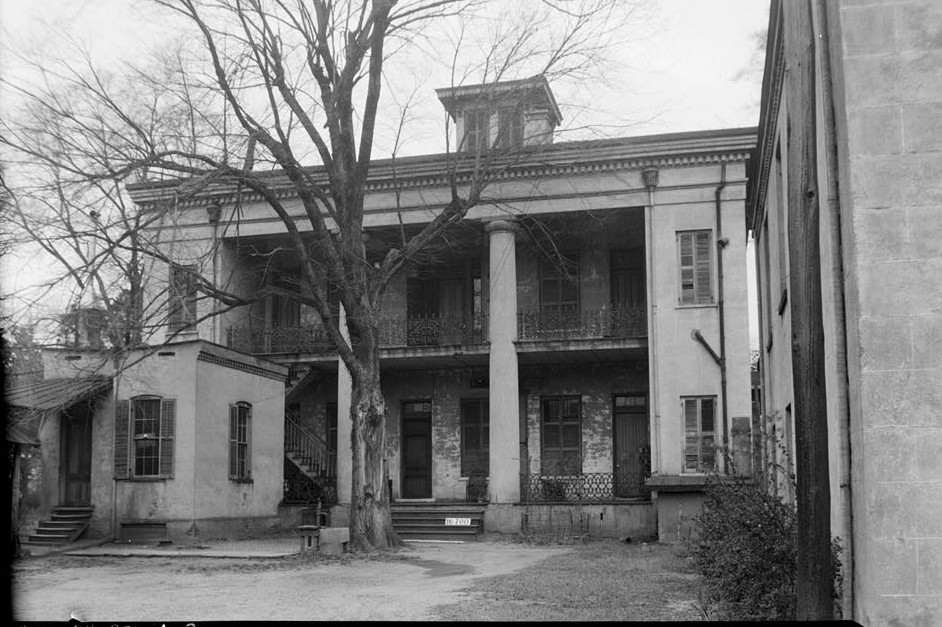 Escaped to the back yard
Eureka; Sis found a loose board along the north side of the fence. But swinging it to one side didn't make the opening big enough for us.
I kicked at a board next to the loose panel. It fell off the fence.
We escaped into someone's back yard and quickly ran to the street and back home.
That ended the day's adventure.
FreeHearts: 2nd edition A Novel of Colonial America (Tapestry of Love Series Book 3) Inspired by true events, Col. John Washington (ancestor of President George Washington), Randall Revell, Tom Cottingham, Edmund Beauchamp ward off Indian attacks and conquer the wilds of Maryland's Eastern shore in 17th century colonial America in this historical novel.