Unlock more stories like this! Click to see how to Become a Patron and read thousands of lost and forgotten Alabama stories
Old Auburn photographs found at Alabama Department of Archives and History. . .
Photographs made by Bill Wood. of the 1956 Wreck Tech Pajama Parade at Polytechnic Institute in Auburn, Alabama.The parade was held before the annual football game between API and Georgia Tech.
Auburn University was called the Polytechnic Institute at the time. The parade shows the popularity of Elvis Presley in 1956.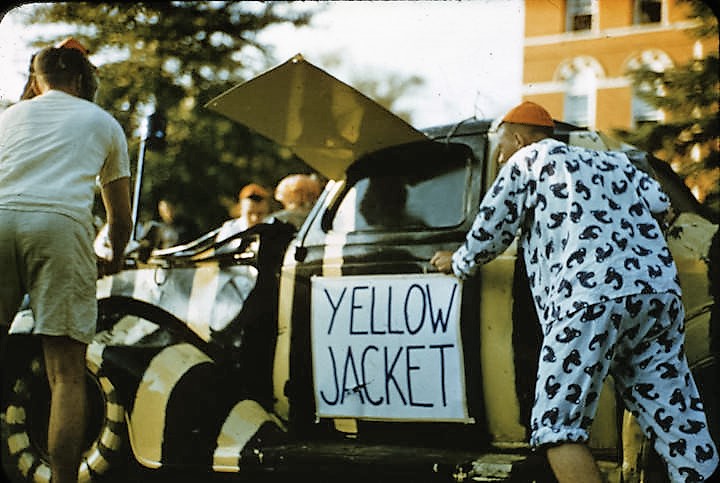 According to Wikipedia:
The Wreck Tech Pajama Parade was inspired by a prank pulled by a group of mischievous Auburn cadets who, determined to show up the more well-known engineers from Georgia Tech, sneaked out of their dorms the night before the football game between Auburn and Tech and greased the railroad tracks leading into Auburn. According to the story, the train carrying the Georgia Tech team slid through town and didn't stop until it was halfway to the neighboring town of Loachapoka, Alabama,
The Georgia Tech team was forced to walk the five miles back to Auburn and, not surprisingly, was weary at the end of their journey, likely contributing to their subsequent 45–0 loss. USA Today ranked the prank as the second best college football-related prank in history. 
While the railroad long ago ceased to be the way teams traveled to Auburn and students never greased the tracks again, the tradition continued through 1988 in the form of a parade through downtown Auburn, as students paraded through the streets in their pajamas and organizations built floats. This tradition was recently renewed in 2003 and 2005, when Georgia Tech returned to Auburn's schedule after nearly two decades of absence.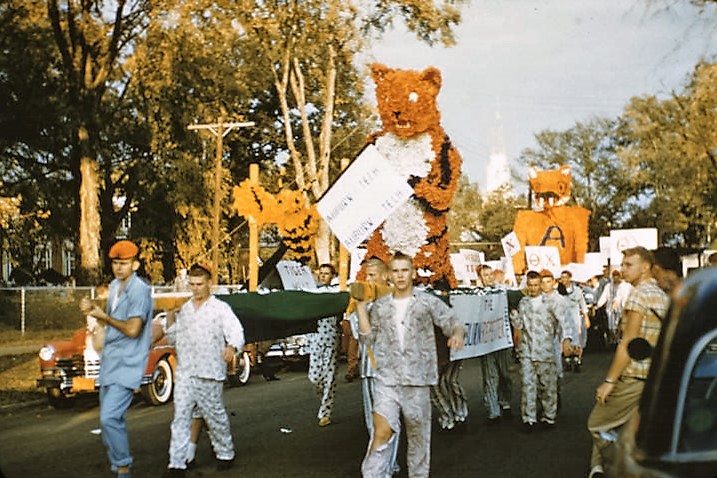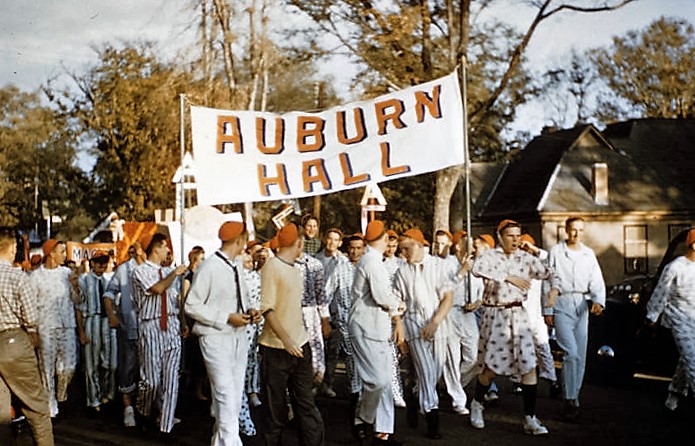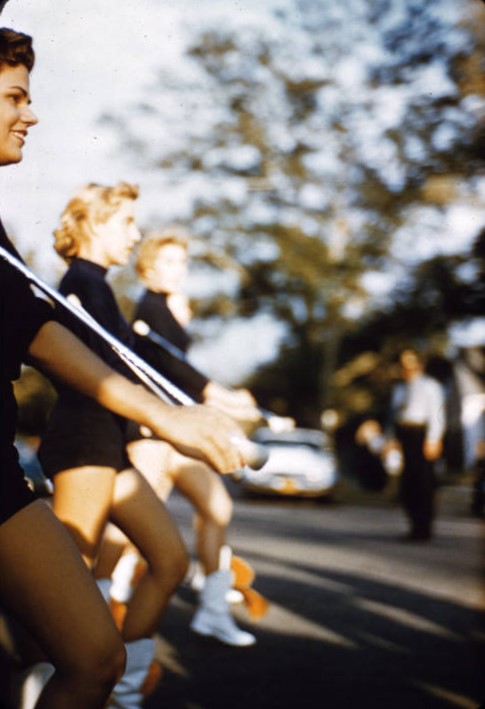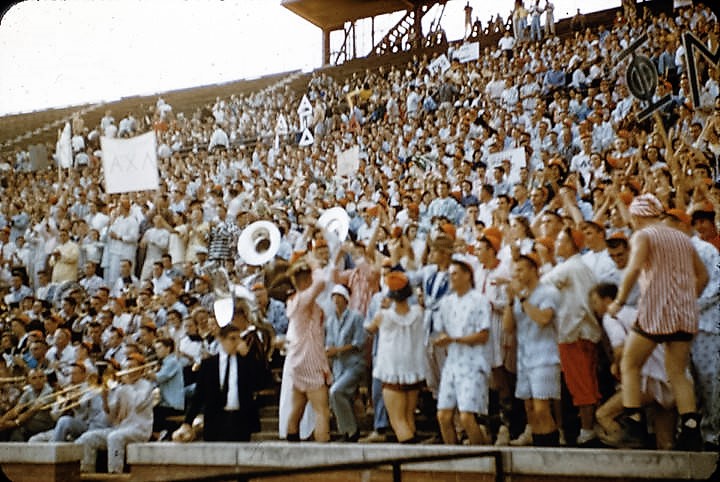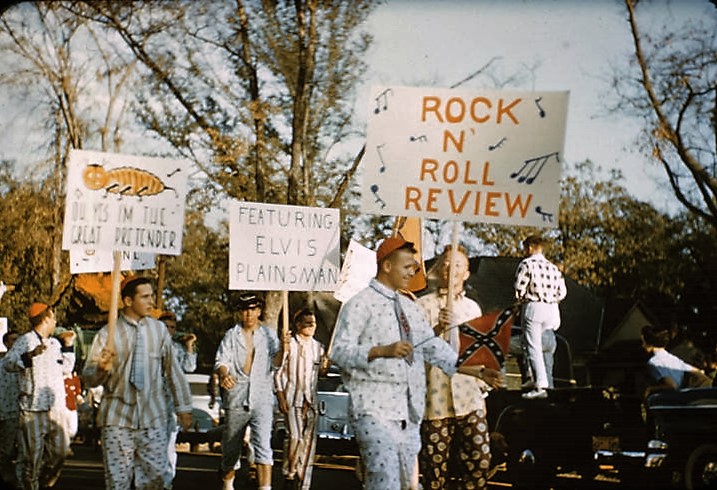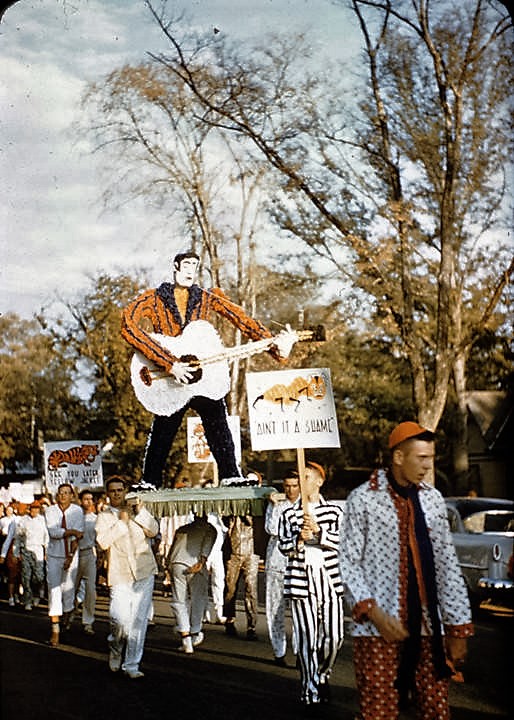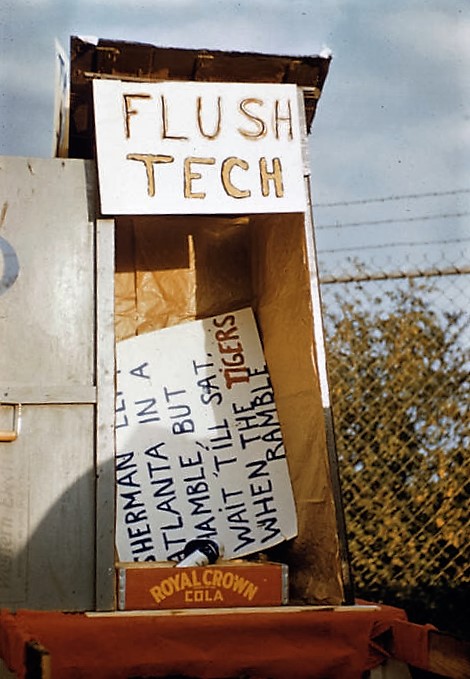 Discordance: The Cottinghams (Volume 1) –
Inspired by true events and the Alabama Cottingham family that resided in 17th century Somerset, Maryland and Delaware, colonial America comes alive with pirate attacks, religious discord, and governmental disagreements in the pre-Revolutionary War days of America.
Review: The author has captured the reader's attention with a new story.