New from Tuscaloosa News August 27, 1911
ENROLLMENT AT THE UNIVERSITY WILL SHOW INCREASE
J. C. Persons, bursar-registrar of the University of Alabama returned this morning from an extensive trip through North Alabama in the interest of the University. From the prospects there will be over four hundred students on the campus this fall.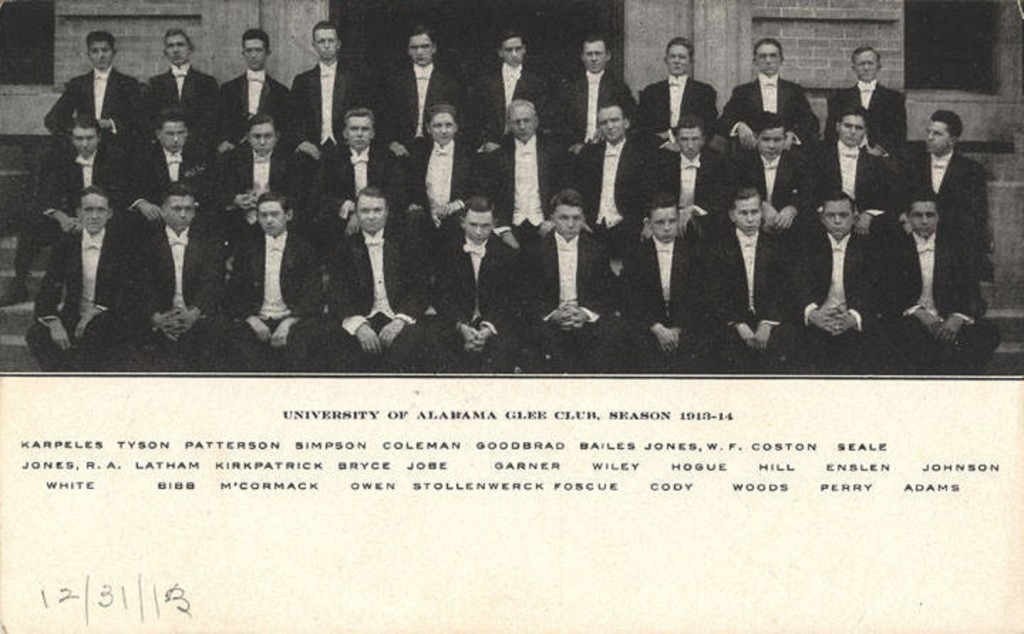 No decision has yet been announced by the trustees as to the successor of Dr. Abercrombie, who retires from the presidency on September 1, and it is generally believed that this fact will in a measure affect the enrollments.
PREPARING FOR THE GREAT WEST ALABAMA FAIR
Preparations for the West Alabama Fair which is to be held here, the third week in October, are going forward rapidly.
A large force of men, teams and a steam roller are at present busy improving the track and upon completion it will be one of the best half mile speed rings in the south.
Considerable interest is being manifested in the races open to lady riders. They include all running events, but it is likely that the ladies will take a more conspicuous part in the Shetland pony race Wednesday and the half-mile race Thursday.
SLOGAN WILL BE LIGHTED TUESDAY
Tuscaloosa's big slogan, "Try Tuscaloosa," made in an electric sign four feet high has arrived and will be installed immediately by the City Electric Company
The big slogan was bought by the Board of Trade and will be placed on the tower of the Alston building, where it can be seen for miles in every direction.
NEW GYMNASIUM WILL BE OPENED MONDAY NIGHT
The Y. M. C. A. gymnasium will be formally opened Monday night, August 28. At 8 o'clock the building will be thrown open to the public and the ladies are especially invited.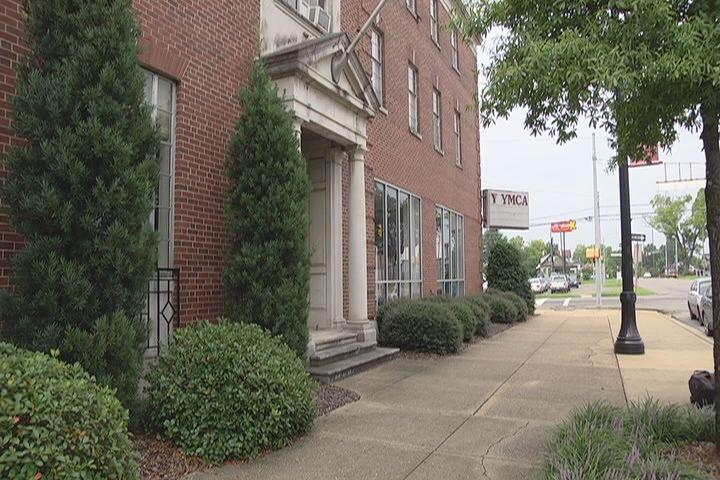 Y.M.C.A. building today
A committee from the Ladies' Auxilllary will be on hand to help receive and help serve refreshments, Mr. T. B. Ward is chairman of the reception committee, and will be assisted by Jas. Fitts, Jr., Farley Moody, Joe Searcy and Sterling Harris. The city commissioners will be on hand to act as judges in the contests.
CHILDREN'S PARTY AT DAYTONA BEACH, FLA.
The following invitation has been received from Daytona Beach, where Mrs. W. A. Collier and children are spending several weeks.
"William and James Collier, at home on the coast, Invite you to a 'Shell Hunt and Marshmallow Roast!' Come at four, in the auto with 'Good Daddy Doc'. And we'll take you home at six o'clock.
VINEGAR OF THE FOUR THIEVES: Recipes & curious tips from the past 

This book is a compilation of some of the funny and helpful tips from our past history. Some recipes and tips date back to 1770s. One or two sound a little dangerous and I would never try them myself, but I've included then in this book for their humorous and historical value. A few are useful, especially for our 'green' society today