Good comfort food when you are sick with the flu – cornbread and hot chicken soup. The staple in any Southern home is good cornbread. Here is one recipe for cornbread. Do you have other suggestions? Share them in comments below.
The Ten Commandments of Southern Cornbread
Thou shalt not put sugar in thy Cornbread
Thou shalt not bake Cornbread in anything but a black preheated hot oiled cast-iron skillet
Thou shalt use only pre-heated bacon fat or real butter in thy Cornbread
Thou shalt not use wheat flour in Cornbread
Thou shalt only use buttermilk in thy cornbread
Thou shalt not use jalapeno peppers in thy Cornbread
Thou shalt eat Cornbread slathered with butter
Thou shalt not covet thy neighbors Cornbread
Thou shalt not put sugar in thy Cornbread
Thou shalt not put sugar in thy Cornbread
Thou shalt not put sugar in thy Cornbread
"The North thinks it knows how to make cornbread, but this is gross superstition," (Mark Twain)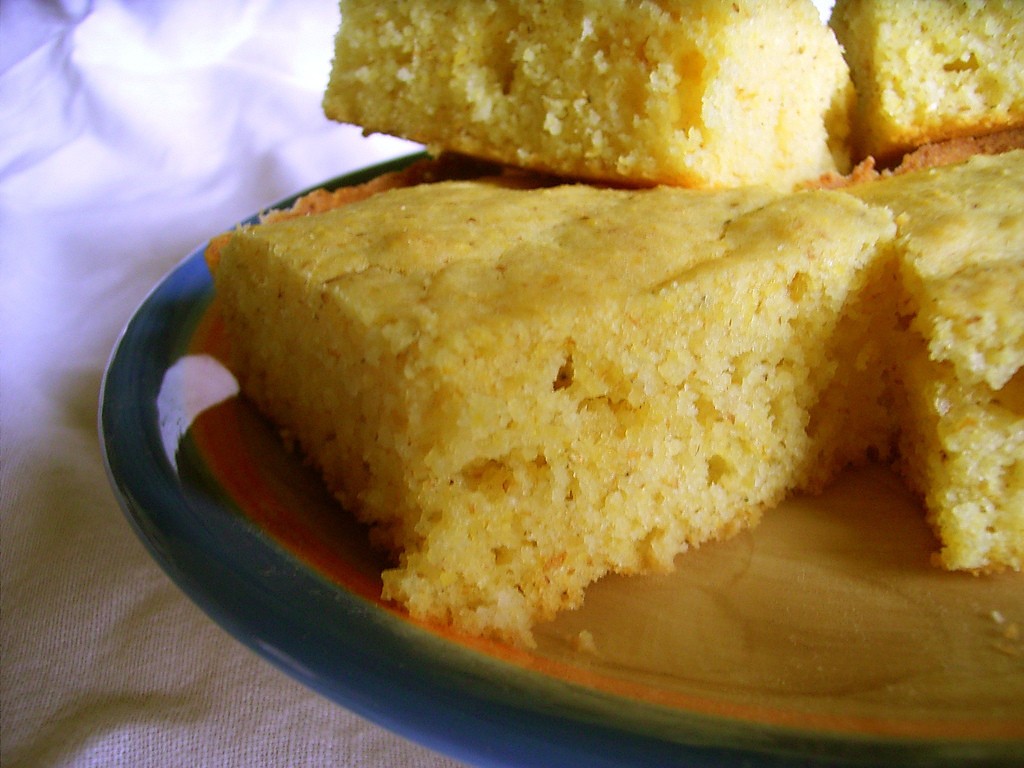 Skillet Cornbread Recipe – food.com
Ingredients:
2

eggs

2

cups

white cornmeal

2

cups

buttermilk

1

teaspoon

baking powder

1

teaspoon

baking soda

1/4

cup

bacon grease

salt (most bacon grease provides plenty of saltiness)
Directions:
Preheat oven to 425°F.

Put first 5 ingredients in mixing bowl. (If it makes you feel better, go ahead and mix the dry ingredients, whisk the eggs into the buttermilk, then combine dry/wet ingredients).

Mix with large spoon or whisk.

Put bacon grease in well-seasoned 10-inch cast iron skillet over medium to high heat.

Just as the bacon grease is about to start smoking, pour it into the other ingredients, stirring as you pour (if you can manage it). Leave enough in the skillet to coat the bottom and sides.

Pour entire mixture into the skillet.

Place skillet on middle rack of oven; bake until cornbread is springy in the middle, browned and pulling away from the skillet on the sides (about 15-20 minutes).

Remove from oven and invert skillet over serving plate. If cornbread does not drop easily, you may need to run an icing spatula or even a flexible metal egg-turner around/under it so it comes loose.

Recipe halves well, just remember you can't cut the bacon grease by half because you still need to coat the skillet.

Serve hot, with plenty of butter.
And if for some chance you need a skillet this is the one to get Lodge L10SK3 Pre-Seasoned Skillet, 12-Inch
*edited to update recipe as the previous one broke a commandment 🙂