FROM OUR PATRON MEMBER ARCHIVES – this story is now visible to the general public  – Click to Become a Patron and see stories like this FIRST!
[In June of 1914, plans were made to build Denny Field with a concrete grandstand. It would become the future Bryant-Denny Stadium. The men making the plans could not envision what it would become by 2010. It is fun to look back at their limited original plans]
From The Tuscaloosa News June 4, 1914
UNIVERSITY CONFERS DEGREES UPON 97 GRADUATES
Ninety-seven young men and women completed their courses at the University and received their degrees from President. George H. Denny yesterday. Among the graduates were: Anna Virginia Hale, B. A., Tuscaloosa; Joseph Lister Hill, B. A., Montgomery; Ruby Patton, B. A. Tuscaloosa; Coleman Hargrove Van de Graaff, B. A., Tuscaloosa; William Webb Crawford, B. A. Birmingham; Frances Watkins Davis, B. A., Tuscaloosa; Ralph Waldo Cowart, B. S. in Education, Troy; Merrill Pratt Smith, B. S. in Civil Engineering, University; Robert Lee Almon, Bachelor of Laws, Moulton; Farley William Moody, Bachelor of Laws, Tuscaloosa; Loran Frederick Sanford, Bachelor of Laws, Tuscaloosa.
The University of Alabama Stadium ca. 1930s – by Alabama Writers Project (Alabama Department of Archives and History)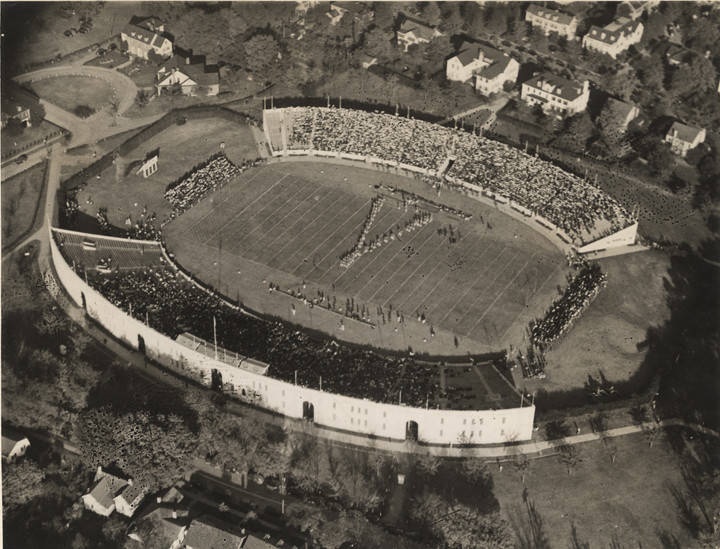 University of Alabama Stadium 2010 by photographer Carol Highsmith (Library of Congress)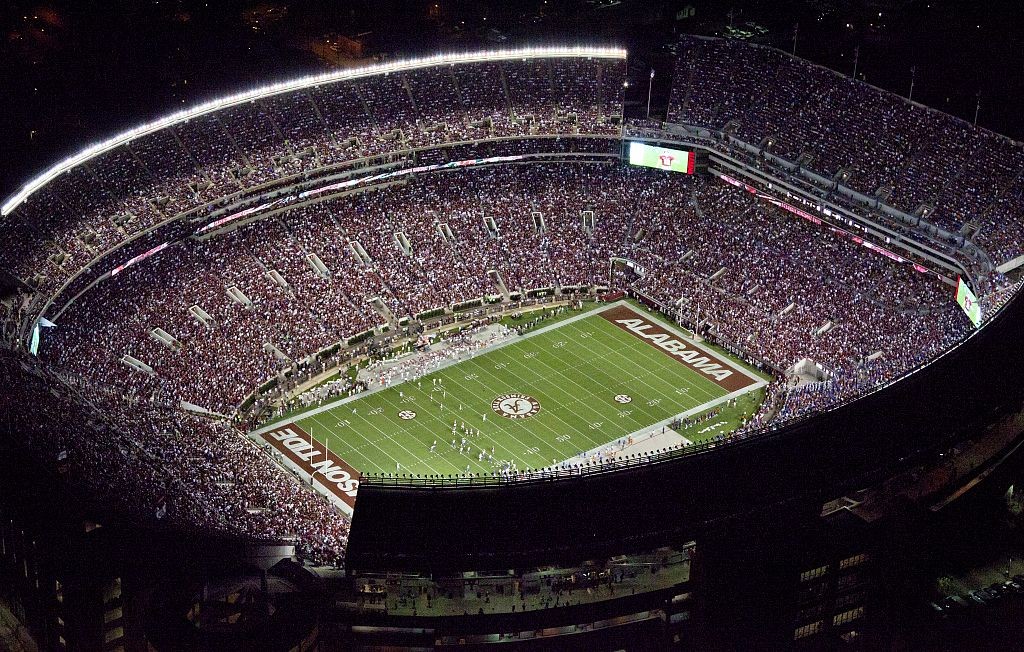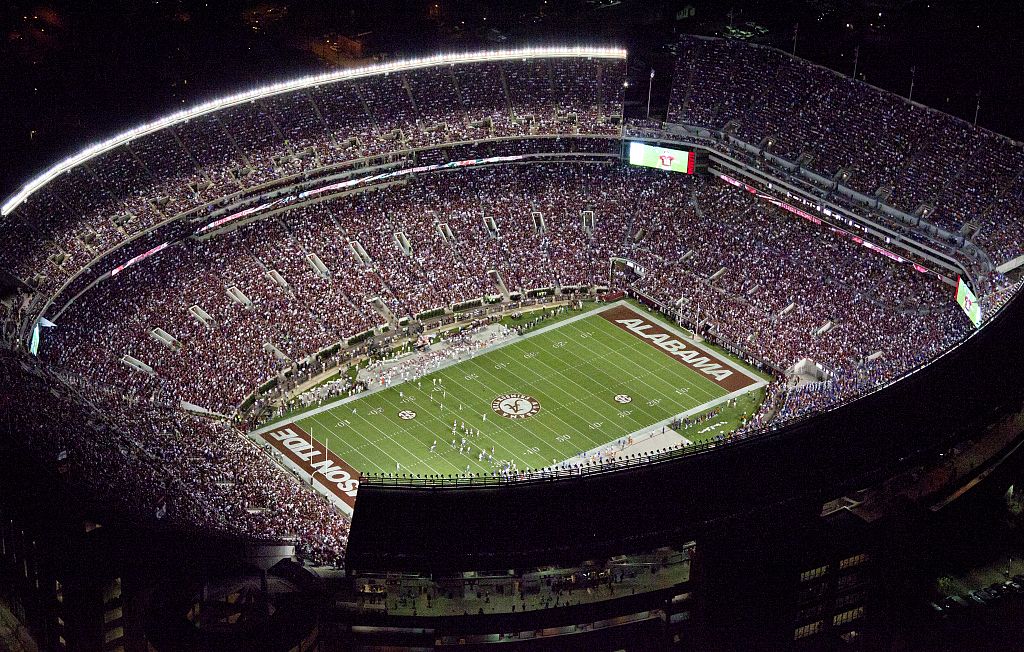 PLANS CONSIDERED FOR DENNY FIELD
Plans for the construction of a thoroughly modern athletic field for the University are being considered and will in all probability be put into execution at an early date, according to a statement from University authorities. The location of the field will be in the large tract of level land back of the president's mansion and the other faculty residences on the south side of University Avenue. Included in the present plans are the erection of a concrete grandstand and bleachers, the grading of a quarter-mile cinder track and the building of a fence to enclose the field.
SOCIETY
Capt. and Mrs. William Timmons left Tuesday for a two months vacation with relatives in Indiana.
The pupils of Miss Forford's kindergarten, all who are not attending and those who at any time during the year have attended, will form the guest list for the kindergarten party at which little Miss Louise Alston will entertain tomorrow afternoon at the home of her parents, Mr. and Mrs. Henry Alston.