Anne Royall (June 11, 1769 – October 1, 1854) was by some accounts the first professional woman journalist in the United States. When her husband died in 1797, there was intense litigation between Anne and her Royall relatives over his estate. After seven years of fighting, his will which left her most of his property was declared void and she was left penniless. The next four years, Anne traveled Alabama and wrote letters to her friends about the evolution of the young state. The letters were published as a book entitled Letters from Alabama in 1830.
She sat on President Adams clothes
It is said that she went to Washington D. C. to see President John Quincy Adams to try to obtain a widow's pension because her husband was a veteran. She caught up with him during one of his usual early morning baths in the Potomac River. It is recounted that she gathered the president's clothes and sat on them until he answered her questions. This act earned her the first presidential interview ever granted to a woman.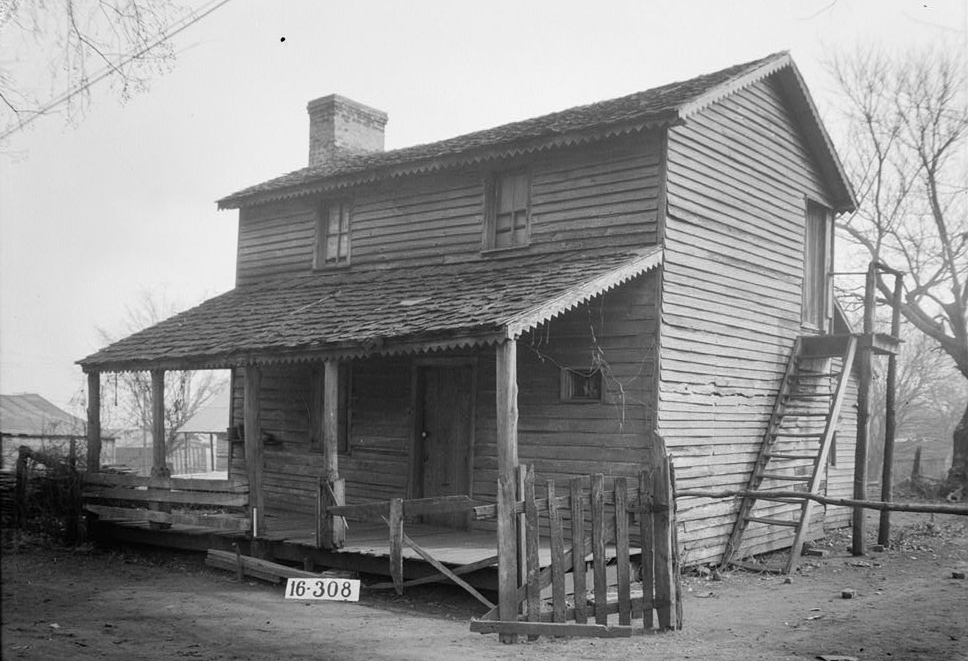 Typical tavern of the time period located in Limestone County, AL – W. N. Manning, Photographer, March 31st, 1934. FRONT VIEW – WEST ELEVATION. – High Street (Old Tavern), Mooresville, Limestone County, AL
Her letter from December 23, 1817 has been transcribed below. It provides a glimpse of what travel was like between Fayetteville, Tennessee and Huntsville, Alabama.
Wells Tavern 5 miles South of Fayetteville, 23d Dec. 1817.
Dear Matt,
I Am now within a short day's ride of Huntsville. I have travelled slow, on account of my horses, the roads being deep and heavy, such as the pedlar described them. The cane has made its appearance for some days past, and my servant has been breaking whole arm's full of pipe stems, and throwing them away alternately, as he finds they increase without end. Having never witnessed the growth of the cane before, I was much gratified to meet with it. It first appears scattering, very slender, but tall, from eight to twelve feet high. It has blades like Indian corn, and some resemblance of a tassel on the top. It grows every where through the woods; but, as you proceed, it is larger and higher, and tons of it lie on the ground, on each side of the road, broken to pieces and rotting; and where this is the case, the green cane is extinct forever, doubtless. The cause of this I cannot learn.These stalks are larger than corn stalks, and must have been twenty feet in height!
The land increases in fertility as we advance; and this fertility extends a vast distance on each side of us. The land at this place, and Fayetteville, resembles that north of the Cumberland, as black as your hat, and level.
I have travelld a south course since I left Nashville, from which Huntsville is distant 100 miles. Pony, (15 hands,high!) is a horse of great patience and slow to anger, or he would have testified his displeasure at this same road: but he tugs along without a murmur. We are now to have a change for the better.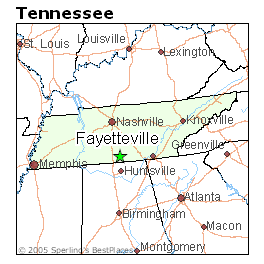 Inn was kept by a bachelor
This inn is kept by a bachelor. His mother lives with him, and attends to the cooking department. The tavern is a separate building from the one occupied by the old lady, which is also the kitchen. I was shown into the latter by the landlord, and was pleased to find the house large, neat, and warm; but the lady looked old, cold, and crusty. Being very hungry, (not having dined,) my appetite was no little increased by the savory smell of bacon and cabbage, which Mrs. W. had sitting by her, very snug in the corner, for the family dinner.
I knew from her looks, it would be a cross and pile chance whether she would condescend to set a part of it on the table for me till she saw her own time. But, setting my wits to work, I prevailed finally, and made a hearty meal, cunningly, by the fire.
Two good beds with curtains
There were two good beds, with curtains, in the room, and being weary, my next court to Mrs. Wells was, for liberty to repose on one of the beds: this was also granted. Thus every wish was gratified. Upon inquiry, I learned that the guests, should any arrive, dined in the kitchen, or what you choose to denominate it. Night was drawing on, and I was quite delighted with a place of concealment, should travellers arrive; and, drawing the curtains of a princely bed close, I lay still and snug out of sight.
Hog-killing day
It was hog-killing day at Wells', and dinner was delayed till the business was over, and the table was sitting for dinner as I lay down, when, as I expected, word came "that two travellers had arrived and wanted supper." The lady returned for answer, "that the table was setting for her own family, and if they thought proper to accept of such fare as she had ready, they were welcome, but that she would prepare nothing more to-night." The Negro woman, who was charged with the message, remonstrated with her mistress, and said " coffee, or tea, ought to be made." "No, I will make none to night; if they don't cat such as there is, they may go without."  "Very well!" replied the woman; " you may do as you please, but I know, very well, Massa Tommy won't like it." "Who cares for your Massa Tommy, or you either," said Mrs. W. Accordingly, the bacon and cabbage was placed on the table, with milk, in tin cups—plenty of corn bread—a small plate of butter, and all placed upon a table hard by your humble servant.
Highly delighted with my situation, ensconsed behind the curtains, I awaited the entrance of Mr. Tommy and the travellers. The candle was lit, and our guests summoned to supper. I took a sly peep at them as they were sitting down. One was lame, and a small man, but had a genteel and manly appearance; the other was still less, with a small sallow face and a perfect dandy, or fop, who looked over the table with sovereign contempt.—Mean time the genteel looking man asked if he should help him? The fop hung back some time, but at last said, " yes, sab," [sir,] a Tuckahoe, by the way [a citizen of Virginia, below the Blue Ridge.] This was nuts for me. Tommy, who had likewise taken a seat, paid no attention to the strangers. He was a good looking man, rather swarthy, and about forty years of age.
Rate ourselves by fighting
After eating some time, the little Tuckahoe erected himself on his seat, and observed, without addressing any one in particular," I believe you have no tea, no coffee in this country." The old lady, with great composure replied, "sometimes."
You dosen't have any flower hea' neither." The lady sung out "sometimes," again. "I b'lieve you' all savages in this country."- "Savage enough," said the lady quite in a good humour. Both gentlemen sat in my view, and the face of the other gentleman colored deep at foppy's remarks; who asked, with great spirit, "what country may you call yours, sir?" "I ar from Norfolk, Virginny, su'!"1 "And how do they live there?" "Why, su', they live, su', like gentlemen, su'; I hasn't seen a bit of victuals fit to eat since I left Norfolk, except in Nashville." "That is a great pity, sir," said the other."But we, of this country, do not rate ourselves by eating: we. rate ourselves by fighting. Would you like to take a shot?" Yours, &c.
* He pronounced it "sagh," for Sir. The low raised Virginians have a .great aversion to the r s, except where they ought not.
RIBBON OF LOVE: 2nd edition – A Novel of Colonial America 

 – the true story of religion in America –

Inspired by true historical events, Mary and Henry Pattenden flee to America to escape persecution –  It is almost impossible to put the book down until completion. – Dr. Don P. Brandon, Retired Professor, Anderson University