This news article reveals how far we have come……
About Woman's Suffrage – Only Loose Women Would Vote
From: July 14, 1894 Florence Times Daily
Woman's suffrage would be unwise in many respects. It would complicate the results without cleansing the system, since it would increase the numbers without improving their quality.
Only loose women would vote
It would even degrade the result, since self-respecting women would remain away from the polls, while those without good reputations to loose, and consequently the worse element, would vote and cast the balance of power.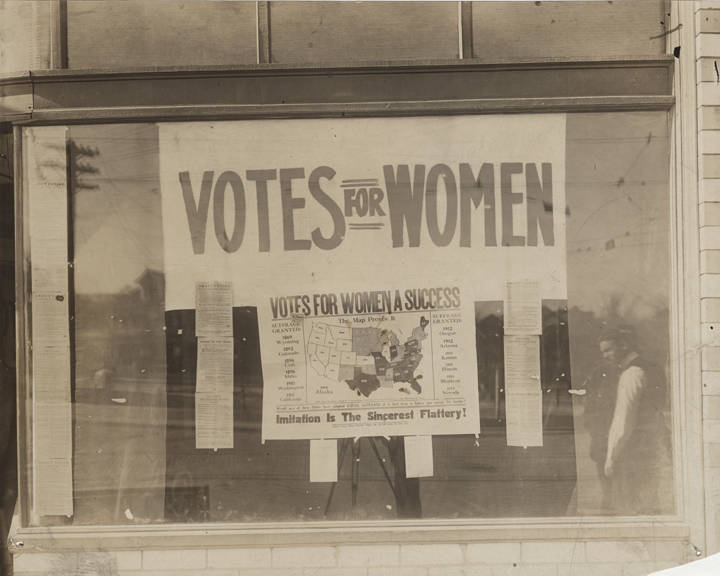 Window of vacant store in Birmingham, Alabama – 1890's (Alabama Department of Archives and History)
Threat of Domestic Infelicity
The rule which makes the son vote with the father would double apply to make the wife vote with the husband; where it did not the occasion would only add another cause of domestic infelicity, which would be still worse. As it is, where the wife is both stronger and nobler than the husband, her will prevails in the ballot anyhow, for by her gentle acts she wields him.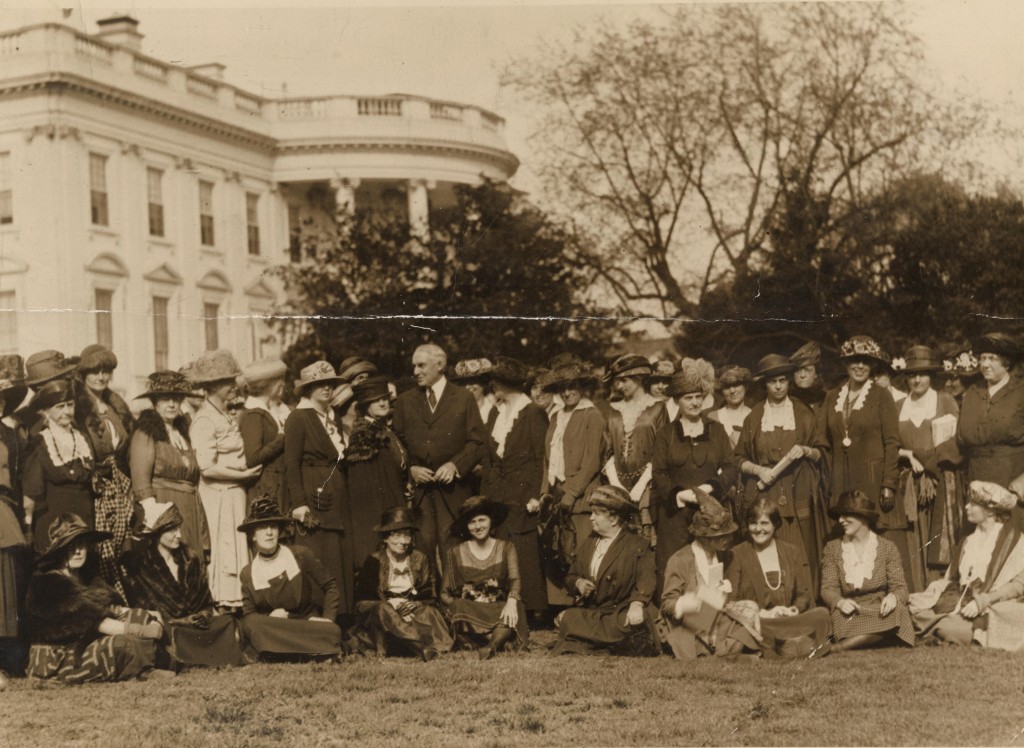 Women ask for rights (Library of Congress)
Lower Her to Politician's Level
But stronger than all these is the risk lovely woman would take of lowering herself to the politician's level, instead of elevating them to hers. Wherever the white race has tried to lift inferior races to its own social equality, it has done so by compromise— by lowering its own instead of raising the inferior race. Just so, if pure womanhood should strive to lift corrupt politics to her level she would find herself besmirched by the contact. While hands cannot handle pots without getting soiled. Woman is worth far more to the race and the country as a fair censor to praise what is good and frown down what is evil than she could ever be in the trenches and gutters wrangling on a level with corruption. — Talladega News Reporter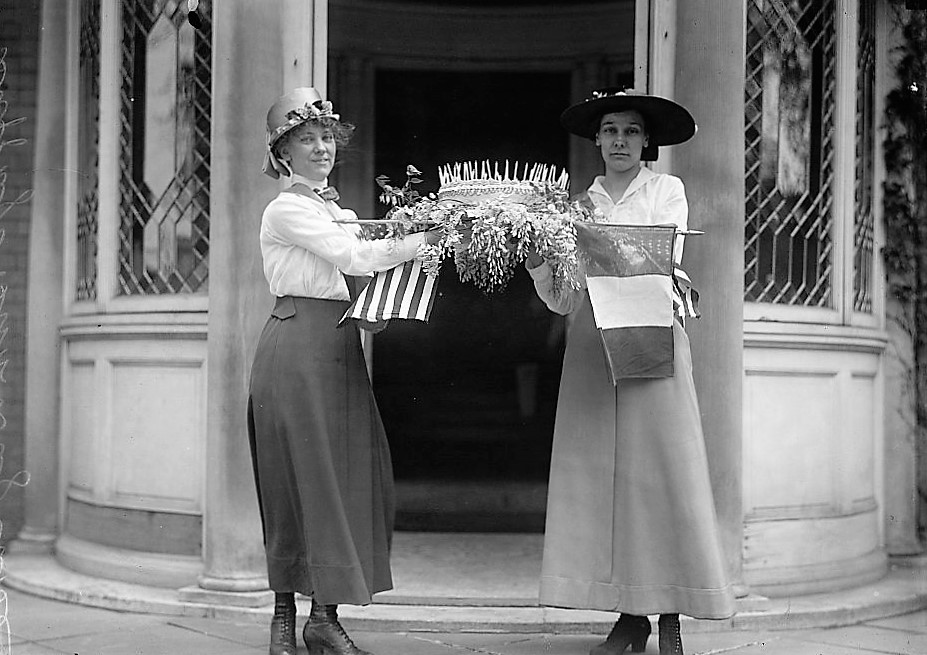 Women's suffrage birthday cake – Harris and Ewing photographers (Library of Congress)
In this action packed novel depicting true events the family saga continues with Ambrose Dixon's family. George Willson witnesses the execution of King Charles II and is forced to leave the woman he loves to witch hunters in 17th century England as he flees to his sister, Mary, and her husband Ambrose Dixons home in Colonial American. Ridden with guilt over difficult decisions he made to survive, George Willson and the Dixon's embrace the Quaker faith which further creates problems for their existence in the New World.