In the 1890s, young girls often had dresses made of lace like the girl in the picture and I'm sure it was difficult keeping them clean. Here are two recipes from the past to clean them from an 1890s book.
To Wash White Lace No. 1
First, the soiled laces should be carefully removed from the garment and folded a number of times, keeping the edges evenly together, then basted with a coarse thread without a knot in the end. Now put them in a basin of luke-warm suds. After soaking a half hour, rub them carefully between the hands, renewing the suds several times: then, after soaping them well, place them in cold water and let them come to a scald. Take them from this and rinse them thoroughly in like-warm water, blued a very little, then dip them into a very thin, clear starch, allowing a teaspoonful of starch to a pint of water, so thin that it will be scarcely perceptible. Now roll them in a clean, fresh towel without taking out the bastings; let them lie for an hour or more; iron over several thicknesses of flannel, taking out the bastings of one piece at a time. and ironing on the wrong side with a moderately-hot-iron; the laces should be nearly dry, and the edges and points pulled gently with the fingers into shape, before ironing.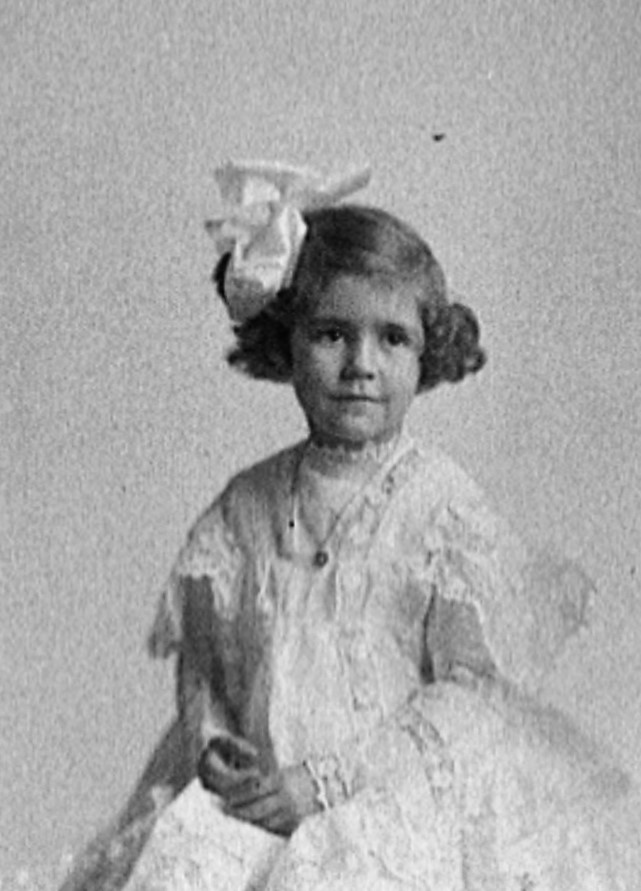 Young girl in white lace dress ca. 1900 (Detroit Publishing Company Library of Congress)
To Wash White Thread Lace No. 2
To wash white lace, cover a bottle with linen, stitched smoothly to fit the shape. Wind the lace about it, basting both edges to the linen. Wash on the bottle, soaping and rinsing well, then boil in soft water. Dry in the sun. Clip the basting threads and do not iron. If carefully done, it will look like new lace.