[Do you remember Windham Springs in Tuscaloosa, Alabama? It was hit more than once by a tornado.]

Transcribed from "Tuscaloosa-Northport, ALabama
Sunday, February 20th, 1955 By Bob Kyle
News Staff Writer
NAPOLEON HAD HIS WATERLOO BUT WINDHAM HAD CYCLONE
Napoleon has his Waterloo, Georgia had its Sherman and a few others,Chicago had its fire. But Windham Springs had its cyclone and besides that it got itself sold out to the highest bidder.
Its streets are normally empty now; there is no saloon, on bowling alley, no hotel. But the water that once cured rheumatism, toe itch, colic, stomach acidity and a few other things that make a man scratch, still shoots uninterrupted and unchanged by time.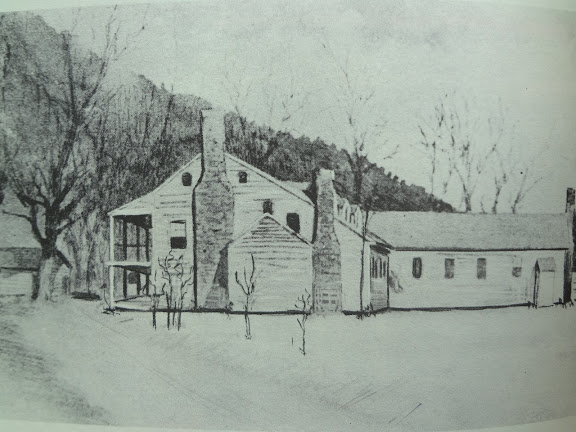 Around the countryside giant rocks, imbedded (sic) in picturesque hillsides and caressed by blanket s of moss or folliage (sic) of trees, peep out towards the sky while the once precious water bubbles in song below.
That's the Windham Springs of today. What it used to be is a horse of a different color.
NOT MUCH LEFT To the casual observer riding along the now paved Crabb Road that leads from Tuscaloosa to the Walker County Line, he'd see a school house, church and a roadside store mingled in the trees along the beautiful countryside. The spot is about 25 miles from Tuscaloosa in Tuscaloosa County and one of Alabama's most historic sites.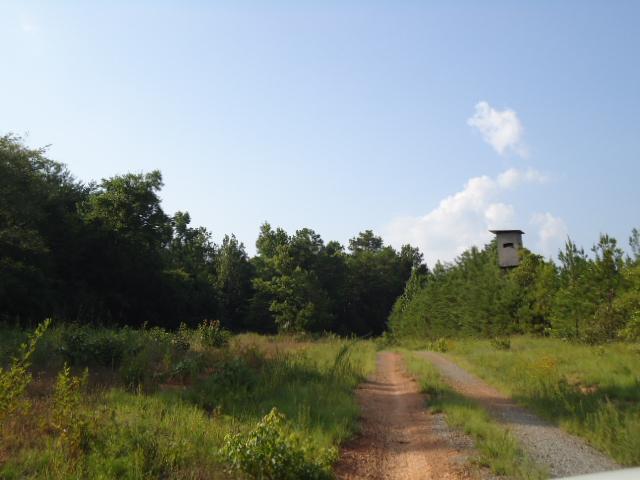 Many men are living now who can tell the Windham Springs story but no no better than Prof. T . E. Christian, retired school principal, who lived there then and lives there now. His woman knows a heap about it too.
FOUNTAIN OF YOUTH After the Yankees stopped shooting there sprang up at Windham Springs Alabama's first and only Fountain of Youth. A big summer resort hotol (sic) was built. The hillside was covered with cabins for staying all night. There was a bowling alley, a saloon and place to tie the horses.
Word of the curing qualities of the sulphur water at Windham Springs spread like a patent medicine we all heard about a few years back. Everybody with an ailment from all around put their families into the wagons and headed towards the Fountain of Youth.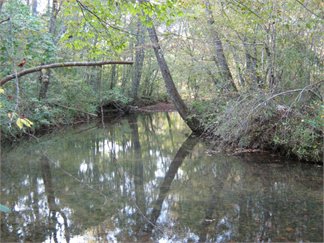 Some stayed for days, drinking the water and pouring it on themselves.
One fellow by the name of George Christian (he was the father of T.W. Christian, Northport businessman) had a bad case of exzema (sic) on his legs. The doctors couldn't do it much good. He headed for Windham Springs, dug him out a bowl-shaped spot in the rocks and soaked his feet for hours at a time every day. They say it cured what ailed him.
KIDS DIDN'T LIKE IT!   There was one well in the area which was pure epsom salts, or had the effect thereof.  The grown folks flocked to it but children dodged it.
A church congregation in the area got in behind the saloon.  It got through the legislature a measure banning the sale of beverages within a zone of five miles around. That put it out of business.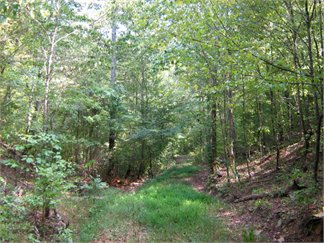 The resort boomed, especially during the summer months. Prof. T. E.Christian himself managed it one year. The woods were full of folk's and the air full of neighing horses.
Then one day in 1916 or the year there after, a great cloud loomed in the sky. Thunder roared, lightning flashed and smoke puffed.  Windham Springs' buildings blew away.  It got the church , school, resort buildings, everything but the water. Windham did not rise again.
Some eight or nine years ago Joe Christian, Veteran Tuscaloosa County rural mail carrier and unofficial mayor of the modern-day Windham, put an advertisement in the Tuscaloosa News offering the place for sale.  He mentioned its "police and fire departments," store, 140 acres of land where the spring is located, a dwelling and four rental houses.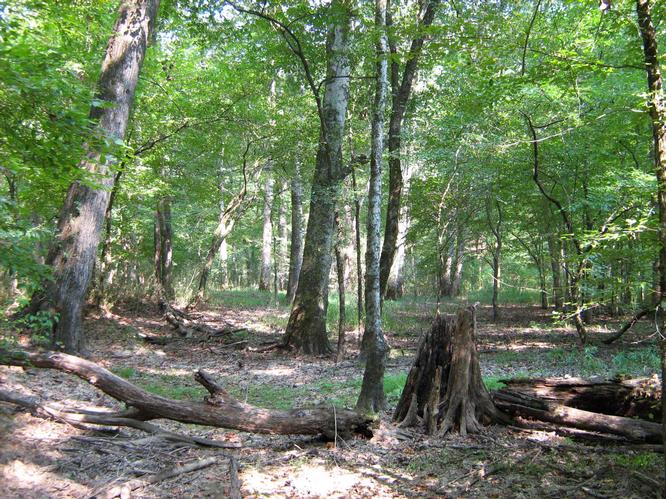 WHOLE OUTFIT SOLD!  It sold to Franklin Fields for $6,500. Mr.  Christian moved to Northport where he now lives.
While he was at Windham, his home became the scene of annual get-togethers in which all the kinfolks in the community and many townspeople gathered to eat.  Many still remember Mr. Joe's wife's special banana pudding.
Many of Tuscaloosa County's largest families had their origins at Windham Springs. From there came the Christians, (several sets of them) the Fields, Dunns, Boltons, Earnests, and others.
The old Earnest homeplace, a log house, still stands not far from Windham.  It is the scene of an annual reunion of the family.
As Mr. Joe Christian put it, most of the Christians in this country sprang from one or two.
Samuel Christian was the father of T.E. Christian set. The sons were T.E.,Joe, Jessie, Lee , Dr. J.S. Christian, Jack, Elijah and John Riley Christian. Jessie, a former member of the Tuscaloosa County Board of Education, and Dr. J.S. Christian, are dead.
Aaron Christian, the Union Furniture Company man and auctioneer at the annual Goodfellow court house sale, is the son of the late Levi Christian. Aaron came from Windham and likes to brag about it.
EARNEST FAMILY STARTED THERE:  Another Levi was the starter of the Earnest family. One son, William, is dead.  G. M.Earnest lives at the old homeplace, John D. at Windham, Murray, Joe and Jim Earnest live in town.
E.S (Edley) Dunn started the Dunns. Truman Dunn, Windham, is an adopted son. Edley died at 78 , the only one of the Dunns "that didn't reach 100". Jess Dunn, widely known citizen of the Brandon community in Beat 25 which borders the Windham Beat, is a cousin of T.E. Christian.
There were ten children in Mrs. T.E. Christian's family. She (Dona Dunn)and Mrs. John Christian, Windham, are the only surviving members.
Prof. T.E. Christian taught school 51 years. Now going on 80, he finds time to plow his tract or between periods of looking at his television.  Mr. Christian taught mostly all over the county, at Hope, Alberta, Kellerman, Pickens County, and Windham. He was principal at Windham ten years, resigned and continued to teach there for eight more years.
BIG FOLKS DRANK THERE:  Many important people drank from the waters at Windham during its hey day. William (Plain Bill)Brandon, once Alabama's governor, George Johnson, county tax assessor who was then a boy; the Lelands, the McGees, the Searcy's, the Kennedy's,the Snows.
What does Prof. Christian think about the curing qualities of the sulfur water? " They drank themselves healthy. Apt as not they could have done the same thing at home. Lots of water is good for most anything."–
 Note: Windham Springs was hit again by an EF-3 tornado January 10, 2008 and destroyed even more as can seen in the photographs below.
Windham Springs Baptist Church 2008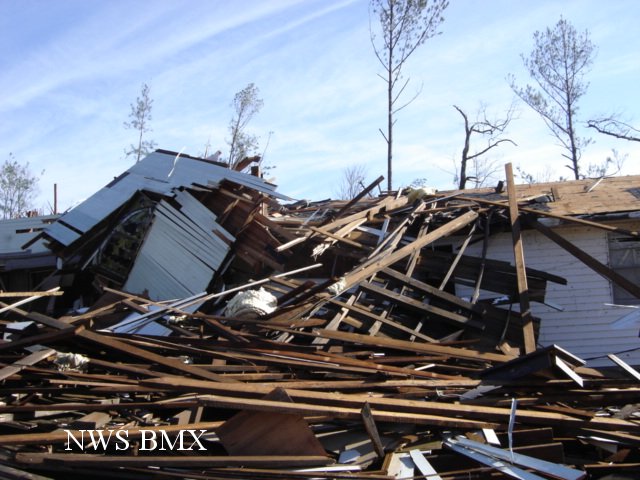 Windham Springs Store 2008
Windham Springs Store damage 2008
Check out historical books and novels by Donna R. Causey
Discordance: The Cottinghams (Volume 1)

 – 

A novel inspired by the experiences of the Cottingham family who immigrated from the Eastern Shore of Virginia to Alabama
(Visited 4,248 times, 1 visits today)