(From the Bibb Blade, Bibb County, Alabama Jan 14, 1885 -transcribed in the Cahaba Journal Vol I)
THE STORM SUNDAY NIGHT
Immense Loss of Property
Houses, Fencing Destroyed
Many Farmers Left Without a Panel of Fence
From different sources, we gain information of one of the most destructive storms that has ever visited this county.
The first we hear of it was at Mr. John Lightsey's 3 miles below Centreville. We did not learn the full extent of Mr. L's loss, but as several of his out houses and his fencing were blown down, his losses were necessarily very great. – Mr. Demps Chism's out houses, fencing, etc., were blown down and his residence unroofed. Thos. Ross' residence was left without a chimney and all his stables and other out houses were blown away. – Jack Fitts, Benj. Narramore, Gary Fulgham, Frank and Mrs. Jake Walker, Jack Latham and Noah Lawley and probably others have sustained heavy losses. We understand that Jack Latham, col., and Noah Lawley, are likely the heaviest loosers. Jack's orchard being a total loss, and Lawley's dwellings and other buildings are entirely destroyed.
The track of the storm, we understand, is about one mile and half wide, running in an Easterly direction, and as far as heard from, is about 15 or 16 miles long, reaching from Lightsey's mill to the E. T. VA. & GA. Railroad. – We hear many remarkable stories from the disastrous scene, such as bottom rails of fences being moved, whole stacks of fodder being blown and scattered over the country, etc. We can't give anything like a true estimate of the damages done, but of course, it must have been great.
LATER
The latest report from the tornado is that the destruction is much greater than was first reported. – We hear of two persons being crippled, and Major Howison lost a fine mule.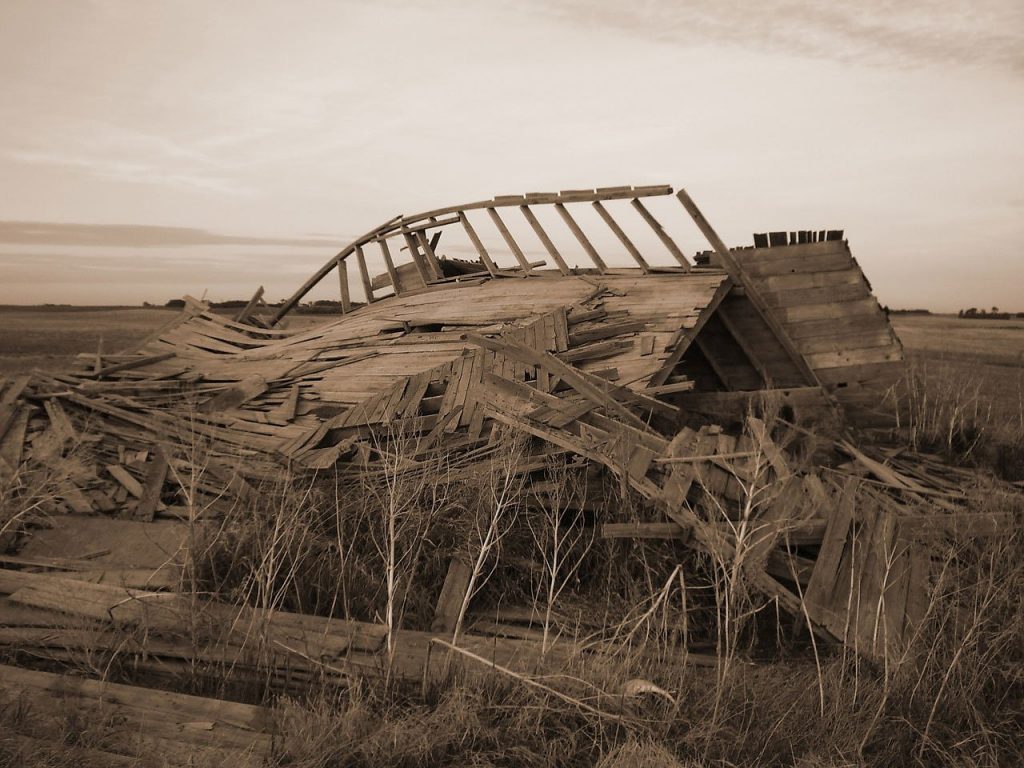 MORE ABOUT THE STORM
(from Bibb Blade, Bibb County, AL, 21 January 1885)
HARRISBURG, ALA., Jan. 13
Editors Blade:
A cyclone of the severest magnitude swept through this vicinity on last Sunday night the 11th. It struck our neighborhood about 8 o'clock, p.m. With such terrible force that it would be folly for me to attempt to give you anything like a true description of it, demolishing houses and leveling to the ground one of the heaviest forests in the county. I scrambled through the fallen timbers on last evening for a considerable distance to find its southern boundary, but failed to reach it. It was evidently from one to one and one-fourth miles in width, laying waste to everything in its track in our neighborhood. Mr. J. R. Mason's residence was blown to the ground, even the sills of the house being blown from the pillars, and the family, consisting of Mr. Mason and wife, one daughter and one little son, covered up in the wreck. They were all bruised and wounded by the falling timbers. Miss Annie had her collar bone broken, besides other bruises. None of the rest was seriously hurt.
It does not seem possible that any human being could have escaped. Undoubtedly the hand of kind Providence was caring for them. Furniture was broken in pieces, and trunks blown away with their contents. Mr. Tubbs suffered a similar loss. His house was leveled to the ground, himself and wife severely wounded, clothing and bedding scattered to the four winds, his little babe alone coming out unhurt. Mrs. Edmonds had all her outhouses unroofed and blown down and her dwelling considerably damaged, but no one was hurt. The place known as the Duff place had every house demolished except two, yet no one was seriously injured. On my place, one negro cabin was blown down and a freedman, Dock Mason, was cut on the head severely. All my cabins were blown down, or unroofed. My dwelling was damaged to some extent, my flouring mill with its contents was blown into the creek. Our fencing was completely destroyed. Some men have no timber left standing. The damage to this neighborhood is immense. I do not see how the people are to get it in a condition to make a crop.
But with all our losses we feel thankful that no lives were lost. We are repairing as rapidly as possible. The people have been very kind and have helped Mr. Mason put up his house and are now helping Mrs. Edmonds.
Mr. N. J. Yeager, who was also in the track of the storm, had all of his buildings swept down except his dwelling. The danger to human life would have bee much greater had its track been one-half mile further south, as the settlement is much thicker on that line.
N. H. Thompson
WAS IT NOT PROVIDENCE?
(From the Bibb Blade, 21 January 1885)
At the Zion Church, in this county, which was in the track of the recent cyclone, the timber was blown down, not a tree left standing; yet the house was not injured in the least. Surely this is an evidence of the just dispensation of Providence.
Filled with drama, suspense, humor, and romance, DISCORDANCE continues the family saga from the Tapestry of Love series with the children of Mary Dixon who married Thomas Cottingham.
Inspired by true events and the ancestors of the Cottingham family of Bibb County, Alabama who immigrated from 17th century Somerset, Maryland, and Delaware, colonial America comes alive with pirate attacks, religious discord, and governmental disagreements in the pre-Revolutionary War days of America.