Several mills were built on the many creeks in Coosa County
On Hatchett Creek (in Coosa County) were a number of mills. There was a mill not far from Brownville, and Samuel Pruett's, below Goodwater. Below this, J. C. Jones built at different times several mills before the creek crossed the Turnpike.
Hatchett Creek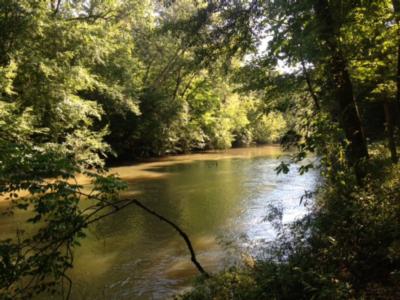 At the Turnpike, John Sears and George McEwen had a good mill from about 1856. There had been a mill at the same site much earlier, but it washed away and the site was unused for years. Below these William Chancellor had one, and below that mill was the Shaffer mill, later owned by Lawson.
Other mills and owners
On Weogufka, a mill was built near Mt. Moriah.
Swamp Creek was noted for mills, Robinson's, Parker's, Crumpler's, Holly's Horton s, and Conoway's all being along it in the order named.
Wewoka also had mills along it from near Brooksville, the first being O'Harra's, afterward Austin's, another, Curligh's before reaching the Turnpike, Cox's and Lykes' from there to the Trace, and perhaps one or more below.
Weoka Creek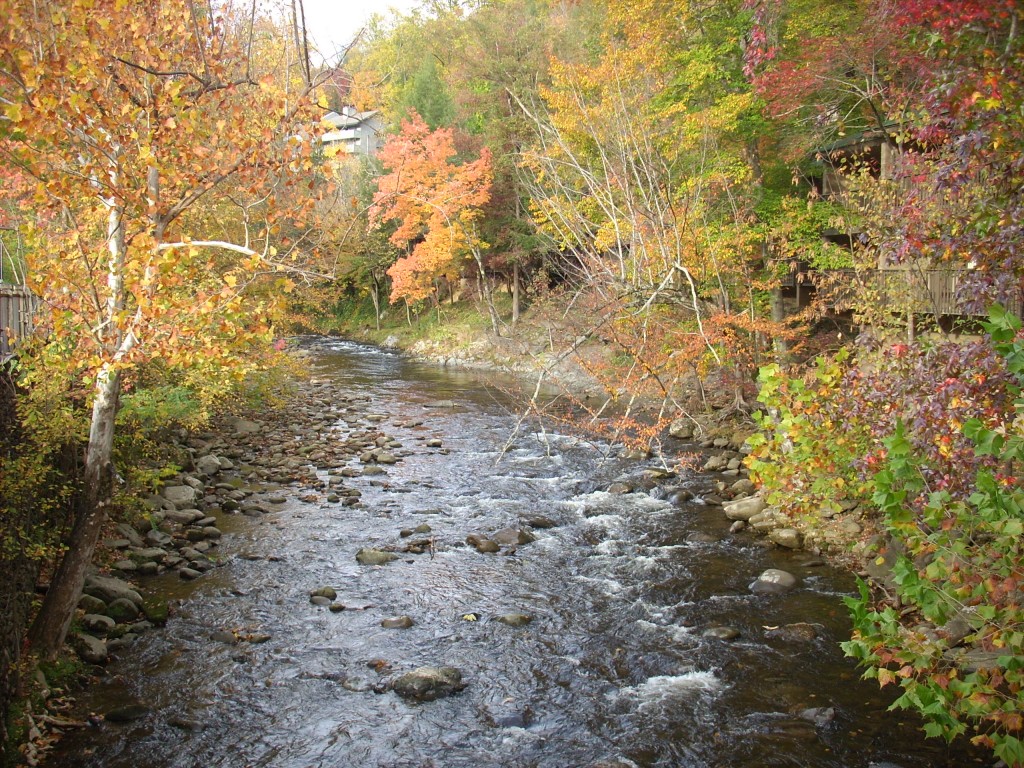 Kowaliga, of which the Salonoby and Oakchoy are branches, has its rise m the country east and north of Nixburg, and gathered volume so fast that by the time it crosses the county line it became a large stream and on its branches were Johnson's, Hardy's and Hagerty's mills. It is a large stream with fine bottom lands. The Indian town of Kowaliga was near where Big and Little Kowaliga unite.
Elkahatchie has its rise east and south of Sockapatoy, and drained a broad scope of country by numerous small streams which soon made it a large creek which has a southeasterly flow to the Tallapoosa like Kowaliga. The country drained by it was the richest part of Coosa, occupied by a number of well-to-do farmers.
Sockapatoy Creek rises around Sockapatoy and Goodwater, and runs southwest through a rich though hilly and rocky country, emptying into Hatchett opposite to Hanover. Bradford's mill and factory were upon it.
Peckerwood Creek is formed by streams from the northern part of Coosa, and the southern part of Talladega, and flows westerly near the northern boundary of Coosa, emptying into the Coosa River just below Talladega Springs. It has some good land along it. Tooney had a good mill on it.
Paint Creek drams the northwestern part of the county, running southwesterly into the Coosa.
There are other creeks in different parts of the county, some of pretty good size, but the ones named are the principal streams, except the broad and beautiful Coosa River which runs the whole western length of the county.
Description of Coosa County in 1833
The following is a description of the country by an eyewitness while the matter was fresh upon his mind, taken from a letter of Joel Spigener, written to Wm. K. Oliver, a brother-in-law in South Carolina, June 3rd, 1833. He says: "Should I determine to settle in the Creek Nation, I think it advisable for you all to move out next spring. However, upon this subject, I will write you in the future more particularly. About ten days ago I returned from exploring the Creek Nation. I saw there a beautiful, healthy, and fertile country. The country affords many beautiful millseats, and the best springs my eyes ever beheld. The range is good, and in many places inexhaustible. It is generally a well watered and healthy country, but like all other nations and climes there are objections, viz: It is generally a rocky, gravelly, and mountainous country—parts of it too far from market. The fertile lands are generally in too small bodies—though upon the whole I think it is a very fine poor man's country. I like the country so well that I expect to go back in about a month. The greatest objection I have to settling there now is, you are compelled to play squat, that is to set down upon government lands. It is not known yet when they will be offered for sale."
Rockford, Coosa County, Alabama (Landwatch.com)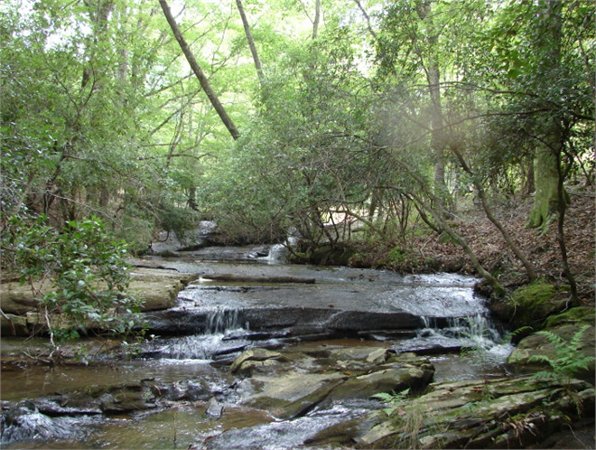 Selected to sites for his family
Again, August 26th, 1833, he writes telling Oliver he had selected in the Nation places for himself, Oliver, and all the others, and says, "the lands will produce from 600 to 1000 Ibs. of cotton per acre, and from 15 to 30 bushels of corn." At that time and for years afterward, up in the fifties, there was but little undergrowth, for the Indians burned off the woods in the spring, which killed the bushes, leaving only the larger timber. The whole country was covered with grass, wild peavines, and cane, making rich pasturage for game, cattle, and horses. The cane which at first grew so profusely along the stream, and in many places on the uplands also, eventually died out, said by the old settlers to have just gone to seed. Up till the fifties the whites used to keep up the practice of burning off the woods in the spring, notice being given to interested neighbors when fire would be put out, so they might guard their fences. Keeping down the underbrush made it easy to ride through the woods and to see game, or cattle at a distance.
Game was very abundant, both large and small, and the early settlers were able to keep their tables well supplied with the meat of bear, deer, and turkey. As late as in the fifties deer were still right common, and even now, in the northwestern part, occasionally the hunter gets a deer. Wild turkeys, though scarce, now are yet to be had. Perhaps no part of the State had a better supply of fine timber both of the yellow pine and also hardwoods."
SOURCE
HISTORY OF COOSA COUNTY BY GEORGE EVANS BREWER, 1877
Alabama Footprints Confrontation is a collection of lost and forgotten stories that reveals why and how the confrontation between the Native American population and settlers developed into the Creek-Indian War as well as stories of the bravery and heroism of participants from both sides.
Some stores include:
Tecumseh Causes Earthquake
Terrified Settlers Abandon Farms
Survivor Stories From Fort Mims Massacre
Hillabee Massacre
Threat of Starvation Men Turn To Mutiny
Red Eagle After The War