COLBERTIANS
By R. L. James
SECTION III OBITUARIES AND CEMETERY RECORDS
To the Readers of the Alabama Historical Quarterly: (The Alabama Historical Quarterly, Vol. 07, No. 03, Fall Issue 1945)
I am releasing another section. No. 3, of my article "Colbertians." I hope it will be possible for me to add one more section but I am sure there will still be many interesting people whom I cannot include. In addition to those to .whom I expressed thanks in the preface (See No. 2 Vol. 7) I wish to acknowledge my appreciation to Mr. James Carloss of Elkmont; Mrs. J. F. Craig, Jasper; Mrs. William Malone and Mrs. W. D. Brotherton, Cherokee; Mrs. Emma Scruggs and Miss Mattie Guy, Tuscumbia; and there are probably others who deserve to be mentioned in this connection whom I cannot at this moment recall. Mr. Woodruff Delony gave me quite a bit of information. I was at his house on August 6, 1946, which incidentally, was his eighty-sixth birthday, and had a long conversation with him. Since then this venerable citizen of Leighton, has passed away. He was a son of Dr. Edward B, Delony. I hope to write more about the Delony family in some future issue of the Quarterly. Sept 4, 1946 R. L. JAMES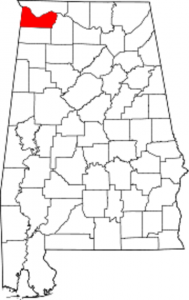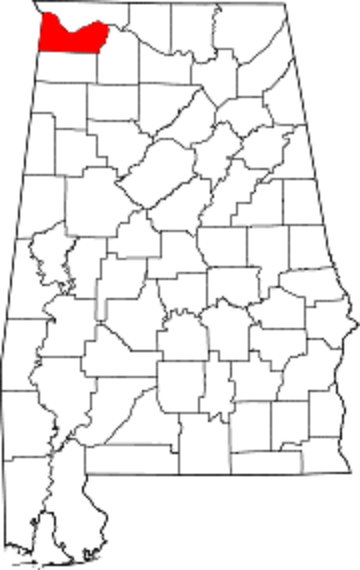 Many interesting records are to be found in the old cemeteries of Colbert (the same is doubtless true of every other Alabama county). I have not visited all the old ones of Colbert, but I do have records from quite a number of public and family burial grounds.
A few miles east of LaGrange in the Town Creek-Triange, in a small cemetery containing the graves of Alridge Myatt and wife, Col. Richard Prewit, J. R. Bates, Sallie P. Bates, and others. I do not have any data on J. R. Bates, but his tombstone shows that he was a mason and that he was born Jan. 10, 1816 and died Feb. 24, 1867.
Family cemetery of Preuit Oaks on Cottontown Road in Leighton, Alabama, possible cemetery described in this article (Alabama Department of Archives and History)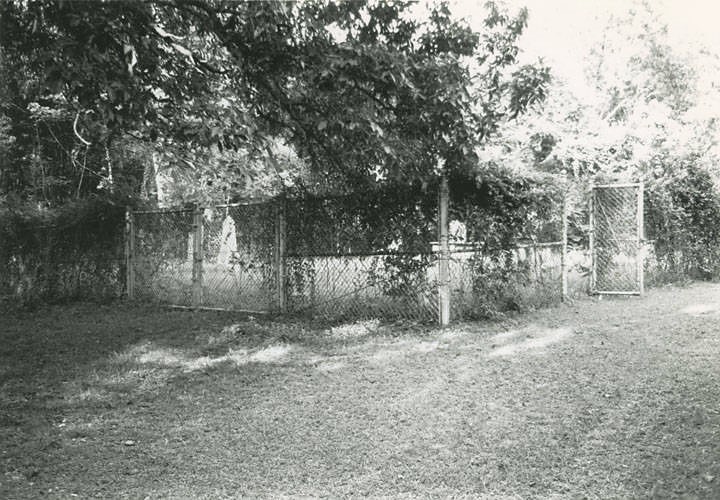 Col. Richard Prewit was widely known as a man of excellent business judgement and of great energy. Woodruff Delony tells me he had very little literary education, but was a man of very fine intelligence. Col. Saunders in Early Settlers of Alabama writes of the Prewits in the early days of Lawrence County. Col. Saunders says the following of Richard Prewit:
"Richard lives near Leighton, and carries with him all the bold characteristics I have mentioned as belonging to his race. When I first knew him he lived on a plantation five miles Northeast of Moulton, well stocked with slaves and mules, and it had the highest fence I ever saw. Moreover, there was a splendid pack of hounds showing that he wisely understood the art of mingling labor and amusement. But he was seized with the ambition of being the largest planter in the county, and I think he became so, for he had some 1500 acres in cotton, when, unluckily, the war broke out, and he was crippled in his estate; but he still has enough, and I judge he is a happier man than he was before. He first married a daughter of Senator Fleming Hodges. The name of his second wife I am not advised of.
The above excerpt from Early Settlers of Alabama was written about 1880 or 1881. Col. Prewit according to his gravestone died on November 23, 1882. He had been a resident of the Town Creek Triangle for a number of years. The date of his birth is given as being Sept. 19, 1809.
Col. Saunders states that the first Prewits he knew of came from Clinch River in east Tennessee to Madison County, Alabama. The head of the family lived to be 112 years old and his wife attained 116 years of age!
In the same cemetery in which Col. Richard Prewit is buried are buried descendants of his, and on the gravestones their names are spelled "Pruet".
Preuit tombstone? in the family cemetery of Preuit Oaks on Cottontown Road in Leighton, Alabama (Alabama Department of Archives and History)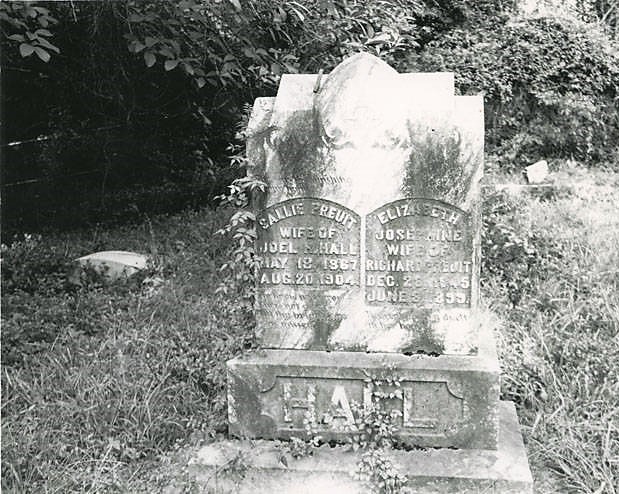 It appears that the younger generation do not spell it as did the older ones. And here are the reproductions of the records for Mr. and Mrs. Aldridge Myatt:
In Memory
of
Aldridge Myatt
Born
Feb; 24, 1780
in Wake Ct'y, N. Carolina
Died
Oct. 8th, 1850
He lived
more than 30 years
an exemplary
member
of the M. E. Church
and died in the triumph
of Faith
Let me die the death of the righteous,
and let my last end be like his.
---
Sacred
To the memory
of
Mrs. Ann Myatt
wife of
Aldridge Myatt
who was
born Jan. 7th, 1788
in Wake Ct'y, N. C., was
member of the
M. E. Church
lived
a devoted
Christian and
departed this life
the 19th July 1840
in the 53 year
of her age
In full confidence
of a glorious
immortality
Mrs. Myatt was one of the noted four Curtis sisters, the others being Mrs. Hartwell King, Sr., Mrs. John Rand and Mrs. Drury Vinson. All four sisters and their families came to what is now Colbert in 1826. Dr. John S. Napier's first wife was a daughter of Mr. and Mrs. Aldridge Myatt. Therefore little Alice Stephenson, who is buried at old LaGrange was their grandchild.